Kungs: A Quick-Read Bio Revealed
Here's the bio, life, career, awards, facts, trivia, and favorites of Kungs. We would like to take you through the chapters in the life and career of one of the world's talented musicians. This is Australian Unwrapped's compilation of research about Kungs. Enjoy the journey!
Full Name: Valentin Brunel
Born: December 17, 1996
Origin: Toulon, Provence, France
Genres: House – Deep house – Tropical house – Tech house
Zodiac: Sagittarius
This post contains some affiliate links. If you click through and make a purchase, I'll earn a commission at no additional cost to you.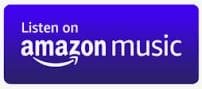 Early Start
As a five-year-old, he began playing music with a djembe he received from his parents.
His father introduced him to rock and roll classics such as The Who and The Kooks.
When he was seventeen, he began writing and posting his own compositions online.
Several million people have listened to his remixes of Bob Marley's "Jamming" and Lana Del Rey's "West Coast," both featuring Molly's new vocals.

Career Journey
2016: He opened some performances in Europe on David Guetta's Listen Tour.
2016: Kungs launched his first extended play This Girl seconded by his remix of Cookin' on 3 Burners. "This Girl" topped charts in France, Germany and Switzerland. The single "Don't You Know" featuring Jamie N Commons and "I Feel So Bad" featuring Ephemerals made a huge success also. On his debut album Layers, Kungs released three singles in 2016.
2018: Kungs performed a live set at the Miami Ultra Music Festival following the acts of artists Raiden and Kosuke. He also played at the electronic dance music festival Tomorrowland in Belgium in July of this year.

Awards & Recognition
NRJ Music Awards (1 award out of 2 nominations)
won LOS40 Music Awards
Electronic Music Awards nominations

Fun Facts & Trivia
Valentin chose the stage name 'KUNGS' ("Mister" in Latvian) after searching online for the translation of the word 'gentleman' in various languages.
He began playing music when he was five, playing a djembe that was a gift from his parents.
His father loved The Who to The Kooks where he was greatly influenced on classic rock.

Australian Unwrapped's Chosen Song from Kungs:
Never Going Home
Length: 2:49
Release: 2021
Opening Lyrics:
Music (we can do it)
We're only human (I can feel it)
Music (got me, hit it)
Yeah, let's repeat it (can you feel it?)
If you wanna ride, come ride with me
Take me by the hand, feel the chemistry
Losing track of time in the ecstasy
It's getting out of hand, it's just you and me
And we are never going home, oh-whoa, oh-whoa
Let's go dancin' 'til the morning, oh-whoa, oh-whoa
And we are never going home, oh-whoa, oh-whoa
Let's go dancin' 'til the morning


More Songs to Listen to:
Closing page…
I hope you enjoyed knowing bits of the life of the music artist, Kungs!
We have lots to offer about him.
Click the link above for Kungs: Top 5 Songs to listen and relax or get on to the next artist whose life we are featuring next, Mr. Probz.
Share which segment you liked the most in the Comments section below so others can check it out!
Return to: Cheat Codes: Bio, Life, Career, Awards, Facts, Trivia, Favorites
Next Bio: Mr. Probz: Bio, Life, Career, Awards, Facts, Trivia, Favorites
Support Kungs: