Best Movies Like Rise of the Footsoldier
Growing up in the 80s and coming of age during the age of dance, xtc, casual sex and casual violence there are a few films that while obviously a lot more spectacular than my own experience can bring a certain nostalgia to a simpler time.
Rise of the Footsoldier is gritty and leads to a number of spin-offs each one less based in reality than the other. However some solid entertainment. Rise of the Footsoldier follows the rise of Carlton Leach from a football hooligan to turning into a member of a notorious gang of criminals who rampaged their way via London and Essex within the past due 1980s and early 1990s.
Movies to Watch if You Like Rise of the Footsoldier
Let us get Cracking:
The Football Factory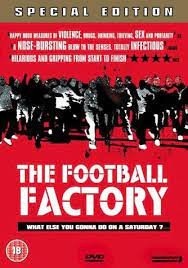 Tommy Johnson is a member of the Chelsea firm, whose lifestyle revolves around booze, cheap drugs and casual violence, but whose growing nightmares make him query his desire for life. Shot in documentary style, this movie suggests a realistic view of football hooliganism.
I.D.
4 Coppers infiltrate a London Football club and things get dark quickly. Solid action, violence and great cars, pubs and dark days.
The Business
Young fella out of London sees the highs (literally) and the lows of the gangster lifestyle. Some great music and settings you will love.
Green Street Hooligans
Ignore the Yank, this is a solid movie, with great clothes and some nice action scenes. Well worth a watch, football hooligan Pete Dunham shows a journalist what it's like to kick the shit out of people for fun.
Cass
West Ham FC No1 fan orphaned Jamaican baby who makes a name for himself on and off the terraces. This movie pulls no punches as it tells the story and one hard as fuck man. Great movie Cass is one not to miss.
Films Like Rise of the Footsoldier
Here are 5 films if you liked Rise of the Footsoldier you will enjoy almost certainly. Some great clobber, cars music and drama.
Check out: 10 Movies Like The Hangover That Will Crack You Up