Mark Ronson: A Quick-Read Bio Revealed
Here's the bio, life, career, awards, facts, trivia, and favorites of Mark Ronson. We would like to take you through the chapters in the life and career of one of the world's talented musicians. This is Australian Unwrapped's compilation of research about Mark Ronson. Enjoy the journey!
Full Name: Mark Daniel Ronson
Born: September 4, 1975
Origin: New York City, U.S.
Other Names: DJ Ronson
Genres: Electronic – Funk – Pop – Disco – Soul – Hip hop – Pop rock
Zodiac: Virgo
This post contains some affiliate links. If you click through and make a purchase, I'll earn a commission at no additional cost to you.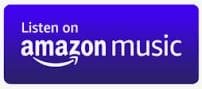 Early Start
Mark Daniel Ronson's father was a music manager and publisher before and a real estate developer now while his mother's a writer, jewelry designer, and socialite.
Foreigner guitarist Mick Jones, whose hit song "I Want to Know What Love Is" married his mother after his parents divorced.
His obsession with music led him to pester Rolling Stone founder Jann Wenner for an internship at the magazine at the age of twelve.
To cast his vote in the 2008 presidential election, he obtained American citizenship.
Founder of Heron International, the Ronson family was once one of Britain's wealthiest families; following their success in the 1980s, they lost $1 billion of their wealth in the early 1990s property crash.

Career Journey
2003: Ronson's debut album, Here Comes the Fuzz, was released.
2007: A cover of The Smiths' track "Stop Me If You Think You've Heard This One Before" under the title "Stop Me", featuring singer Daniel Merriweather came out from Ronson where it peaked at the number 2 in the UK singles charts, giving Ronson his highest-peaking single until 2014's "Uptown Funk".
2008: Ronson produced the mixtape album called Man in the Mirror by the rapper Rhymefest.
2010: Ronson's first single "Bang Bang Bang", which featured rapper Q-Tip and singer MNDR, was released, where it soared to the number 6 on the UK Singles Chart, giving Ronson his fourth Top 10 single.
2014: Ronson announced the single, "Uptown Funk," featuring Bruno Mars on vocals, in Twitter.
2018: Ronson worked with Miley Cyrus in the studio for their first collaboration "Nothing Breaks Like a Heart", that was released in November.
2019: Mark Ronson released Late Night Feelings, his fifth album.

Awards & Recognition
He won seven Grammy Awards
two Brit Awards
two BMI Awards
two Soul Train Music Awards
a Critics Choice Award
a Golden Globe Award
a Guinness World Records
a MTV Video Music Award
an Academy Award
a Daytime Emmy Award
four MOBO Awards
He got nominations for three Billboard Music Awards.

Fun Facts & Trivia
He "DJed" Tom Cruise's wedding.
He's an avid fan of New York Knicks.
His most treasured profession is his Harmony guitar.

Artist's Favorites
| | |
| --- | --- |
| Emoji:  | Chin-stroke one. Like, 'Hmm…' |
| Food:  | Shepherd's pie with peas |
| Chocolate Bar:  | Curlywurly chocolate |
| Animal:  | Liger |
| Breed of Dog:  | Mutts |
| Day of the week:  | Sunday |

Australian Chosen Song from Mark Ronson:
Uptown Funk (feat. Bruno Mars)
Length: 4:29
Release: 2014
Opening Lyrics:
This hit, that ice cold
Michelle Pfeiffer, that white gold
This one, for them hood girls
Them good girls, straight masterpieces
Stylin', wilin'
Livin' it up in the city
Got Chucks on with Saint Laurent
Gotta kiss myself, I'm so pretty
I'm too hot (hot damn), uh
Called a police and a fireman
I'm too hot (hot damn)
Make a dragon wanna retire, man
I'm too hot (hot damn)
Say my name, you know who I am
I'm too hot (hot damn)
And my band 'bout that money, break it down


More Songs to Listen to:
Closing page…
I hope you enjoyed knowing bits of the life of the music artist, Mark Ronson!
We have lots to offer about him.
Click the link above for Mark Ronson: Top 5 Songs to listen and relax or get on to the next artist whose life we are featuring next, Vance Joy.
Share which segment you liked the most in the Comments section below so others can check it out!
Return to: Halsey: Bio, Life, Career, Awards, Facts, Trivia, Favorites
Next Bio: Vance Joy: Bio, Life, Career, Awards, Facts, Trivia, Favorites
Support Mark Ronson: