Top 5 Tracks of Måneskin
We know how excited you are to be swept away by music through Måneskin's Top 5 Tracks. Australian Unwrapped would like to give you first a glimpse of the life of the artist. Enjoy reading and listening!
All about Måneskin 
Who are Måneskin:  Italian rock band Måneskin is comprised of vocalist Damiano David, bassist Victoria De Angelis, guitarist Thomas Raggi, and drummer Ethan Torchio. "Zitti e buoni" is their breakthrough hit single. Their most successful Italian single was "Torna a casa". It was in 2021 when Måneskin became the first Italian rock band to reach the Billboard Global Exclusivity US Chart top 10 with hits "Zitti e buoni", "I Wanna Be Your Slave" and their cover of The Four Seasons' "Beggin'".
Origin: Rome, Italy
Genres: Hard rock – Glam rock – Funk rock
This post contains some affiliate links. If you click through and make a purchase, I'll earn a commission at no additional cost to you.

Moonlight is termed Måneskin in Danish.
The members are all of Italian decent.
The uncommon similarity of Damiano David  who was born on January 8, 1999 while Elvis Presley on January 8, 1935; Duke David Bowie, January 8, 1947; Kim Jong-un, leader of North Korea, January 8, 1984.


We freaking love music here at Unwrapped, and we adore Måneskin. In our humble opinion, here are the BEST FIVE SONGS by the legendary Måneskin (most liked, listened and downloaded songs) across the web!!!
Scroll for more!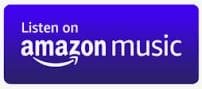 Five All-Time Best Songs of Måneskin
Beggin'
I WANNA BE YOUR SLAVE
ZITTI E BUONI
Torna a casa
CORALINE


Beggin'
Length: 3:31
Release: 2021
Opening Lyrics:
Put your loving hand out, baby
'Cause I'm beggin'
I'm beggin', beggin' you
So, put your loving hand out, baby
I'm beggin', beggin' you
So, put your loving hand out, darling
Riding high, when I was king
I played it hard and fast, 'cause I had everything
I walked away, but you warned me then
But easy come, and easy go, and it would end
So, any time I bleed, you let me go
Yeah, any time I feed you, get me? No?
I WANNA BE YOUR SLAVE
Length: 2:53
Release: 2021
Opening Lyrics:
I wanna be your slave
I wanna be your master
I wanna make your heartbeat
Run like rollercoasters
I wanna be a good boy
I wanna be a gangster
'Cause you can be the beauty
And I could be the monster
I love you since this morning
Not just for aesthetic
I wanna touch your body
So fucking electric
I know you scared of me
You say that I'm too eccentric
I'm crying all my tears
And that's fucking pathetic
ZITTI E BUONI
Length: 3:14
Release: 2021
Opening Lyrics:
Loro non sanno di che parlo
Voi siete sporchi, fra', di fango
Giallo di siga fra le dita
Io con la siga camminando
Scusami, ma ci credo tanto
Che posso fare questo salto
E anche se la strada è in salita
Per questo ora mi sto allenando
E buonasera, signore e signori
Fuori gli attori
Vi conviene non fare più errori
Vi conviene stare zitti e buoni
Qui la gente è strana tipo spacciatori
Troppe notti stavo chiuso fuori
Mo' li prendo a calci 'sti portoni
Sguardo in alto tipo scalatori
Quindi scusa mamma se sto sempre fuori, ma
Torna a casa
Length: 3:50
Release: 2018
Opening Lyrics:
Cammino per la mia città dd il vento soffia forte
Mi son lasciato tutto indietro e il sole all'orizzonte
Vedo le case, da lontano, hanno chiuso le porte
Ma per fortuna ho la sua mano e le sue guance rosse
Lei mi ha raccolto da per terra coperto di spine
Coi morsi di mille serpenti fermo per le spire
Non ha ascoltato quei bastardi e il loro maledire
Con uno sguardo mi ha convinto a prendere e partire
Che questo è un viaggio che nessuno prima d'ora ha fatto
Alice, le sue meraviglie e il Cappellaio Matto
Cammineremo per 'sta strada e non sarò mai stanco
Fino a che il tempo porterà sui tuoi capelli il bianco
Che mi è rimasto un foglio in mano e mezza sigaretta
Restiamo un po' di tempo ancora, tanto non c'è fretta
Che c'ho una frase scritta in testa ma non l'ho mai detta
Perché la vita, senza te, non può essere perfetta
CORALINE
Length: 5:00
Release: 2021
Opening Lyrics:
Dimmi le tue verità, Coraline, Coraline
Dimmi le tue verità, Coraline, Coraline
Dimmi le tue verità, Coraline, Coraline
Dimmi le tue verità, Coraline, Coraline
Coraline bella come il sole
Guerriera dal cuore zelante
Capelli come rose rosse
Preziosi quei fili di rame, amore, portali da me
Se senti campane cantare
Vedrai Coraline che piange
Che prende il dolore degli altri
E poi lo porta dentro lei
Coraline, Coraline
Dimmi le tue verità, Coraline, Coraline
Dimmi le tue verità, Coraline, Coraline
Dimmi le tue verità, Coraline, Coraline
Però lei sa la verità
Måneskin : A Song List Worth Listening
I hope you enjoyed listening to Måneskin !
I undoubtedly knew that you'll love all five.
Share which song you liked the most in the Comments section below for others to try listening too.
More Music: ABBA: Top 5 Songs
Support Måneskin: