Top 5 Tracks of ABBA
We know how excited you are to be swept away by music through ABBA's Top 5 Tracks. Australian Unwrapped would like to give you first a glimpse of the life of the artist. Enjoy reading and listening!
All about ABBA 
Who are ABBA:  Agnetha Fältskog, Björn Ulvaeus, Benny Andersson, and Anni-Frid Lyngstad formed the Swedish pop group ABBA. With the song "Waterloo," ABBA became Sweden's first winner of the Eurovision Song Contest. The group has released successful albums, including Mamma Mia!Mia!Mia! , a musical that has toured around the world. It had a sequel, Mamma Mia! Here We Go Again, in 2018.
Also Known As: Björn & Benny, Agnetha & Anni-Frid
Origin: Stockholm, Sweden
Genres: Pop – Pop rock – Disco
This post contains some affiliate links. If you click through and make a purchase, I'll earn a commission at no additional cost to you.

In spite of their admiration for "Alibaba", "FABB", and "Baba", the name ABBA (the group's initials) was officially adopted.
Björn and Agnetha's baby daughter Linda made her modelling debut when ABBA agreed to promote baby food company Semper.
They made their American television debut on The Mike Douglas Show.


We freaking love music here at Unwrapped, and we adore ABBA. In our humble opinion, here are the BEST FIVE SONGS by the legendary ABBA (most liked, listened and downloaded songs) across the web!!!
Scroll for more!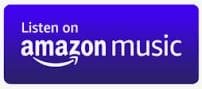 Five All-Time Best Songs of ABBA
Dancing Queen
Gimme! Gimme! Gimme! (A Man After Midnight)
Mamma Mia
The Winner Takes It All
Take A Chance On Me


Dancing Queen
Length: 3:50
Release: 1976
Opening Lyrics:
Ooh
You can dance
You can jive
Having the time of your life
Ooh, see that girl
Watch that scene
Digging the dancing queen
Friday night and the lights are low
Looking out for a place to go
Where they play the right music
Getting in the swing
You come to look for a king
Anybody could be that guy
Night is young and the music's high
With a bit of rock music
Gimme! Gimme! Gimme! (A Man After Midnight)
Length: 4:52
Release: 1979
Opening Lyrics:
Half-past twelve
And I'm watching the late show in my flat all alone
How I hate to spend the evening on my own
Autumn winds
Blowing outside the window as I look around the room
And it makes me so depressed to see the gloom
There's not a soul out there
No one to hear my prayer
Gimme, gimme, gimme a man after midnight
Won't somebody help me chase the shadows away?
Gimme, gimme, gimme a man after midnight
Take me through the darkness to the break of the day
Mamma Mia
Length: 3:33
Release: 1975
Opening Lyrics:
I've been cheated by you since I don't know when
So I made up my mind, it must come to an end
Look at me now, will I ever learn
I don't know how, but I suddenly lose control
There's a fire within my soul
and I can hear a bell ring
(One more look) and I forget everything, whoa
Mamma mia, here I go again
My, my, how can I resist you?
Mamma mia, does it show again
My, my, just how much I've missed you?
The Winner Takes It All
Length: 4:54
Release: 1980
Opening Lyrics:
I don't wanna talk
About things we've gone through
Though it's hurting me
Now it's history
I've played all my cards
And that's what you've done too
Nothing more to say
No more ace to play
The winner takes it all
The loser's standing small
Beside the victory
That's her destiny
Take A Chance On Me
Length: 4:03
Release: 1977
Opening Lyrics:
If you change your mind
I'm the first in line
Honey, I'm still free
Take a chance on me
If you need me, let me know
Gonna be around
If you've got no place to go
When you're feeling down
If you're all alone
When the pretty birds have flown
Honey, I'm still free
Take a chance on me
Gonna do my very best
And it ain't no lie
If you put me to the test
ABBA : A Song List Worth Listening
I hope you enjoyed listening to ABBA !
I undoubtedly knew that you'll love all five.
Share which song you liked the most in the Comments section below for others to try listening too.
More Music: X Ambassadors: Top 5 Songs
Support ABBA: