Top 5 Tracks of Katy Perry
We know how excited you are to be swept away by music through Katy Perry's Top 5 Tracks. Australian Unwrapped would like to give you first a glimpse of the life of the artist. Enjoy reading and listening!
All about Katy Perry 
Who is Katy Perry: Katheryn Elizabeth Hudson is the real name of the famous professional artist known by many as Katy Perry. One of the Boys (2008) was her second album which produced the US Billboard Hot 100 ranking singles "I Kissed a Girl" (Top 1) and "Hot n Cold"(Top 3). Teenage Dream (2010) is the album that brought these prominent singles to the world—"California Gurls", "Teenage Dream", "Firework", "E.T.", and "Last Friday Night (T.G.I.F.)". Prism (2013) is Katy's album that spawned the U.S. number one singles "Roar" and "Dark Horse".
Full Name: Katheryn Elizabeth Hudson
Born: October 25, 1984
Origin: Santa Barbara, California, U.S.
Other names: Katy Hudson – Katheryn Perry
Genres: Pop – Rock – Disco
Zodiac: Scorpio
This post contains some affiliate links. If you click through and make a purchase, I'll earn a commission at no additional cost to you.

Jumping rope is Katy's favorite activity.
Russell Brand sent her a divorce text message.
She loves crispy beef and yellowtail sashimi and she's into Asian food.


We freaking love music here at Unwrapped, and we adore Katy Perry. In our humble opinion, here are the BEST FIVE SONGS by the legendary Katy Perry (most liked, listened and downloaded songs) across the web!!!
Scroll for more!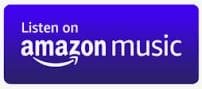 Five All-Time Best Songs of Katy Perry
Dark Horse
Feels (feat. Pharrell Williams, Katy Perry & Big Sean)
Roar
Last Friday Night (T.G.I.F.)
I Kissed A Girl


Dark Horse
Length: 3:35
Release: 2013
Opening Lyrics:
Oh, new
Yeah, ya'll know what it is
Katy Perry
Juicy J
Uh huh, let's rage!
I knew you were
You were gonna come to me
And here you are
But you better choose carefully
'Cause I, I'm capable of anything
Of anything and everything
Make me your Aphrodite
Make me your one and only
But don't make me your enemy
your enemy, your enemy
Feels (feat. Pharrell Williams, Katy Perry & Big Sean)
Length: 3:43
Release: 2017
Opening Lyrics:
Hey
No nothing ever lasts forever, no
One minute you're here and the next you're gone
So I respect you, wanna take it slow (hey)
I need a mental receipt to know this moment I owe
Do you mind if I steal a kiss? (Chop, chop)
A little souvenir, can I steal it from you?
To memorize the way you shock me (yeah)
The way you move it here (hey)
Just wanna feel it from you (hey, ooh)
Don't be afraid to catch feels (ha)
Ride drop top and chase thrills (hey)
I know you ain't afraid to pop pills (hey)
Baby, I know you ain't scared to catch feels
Feels with me
Roar
Length: 3:43
Release: 2013
Opening Lyrics:
I used to bite my tongue and hold my breath
Scared to rock the boat and make a mess
So I sat quietly, agreed politely
I guess that I forgot I had a choice
I let you push me past the breaking point
I stood for nothing, so I fell for everything
You held me down, but I got up (hey)
Already brushing off the dust
You hear my voice, you hear that sound
Like thunder, gonna shake the ground
You held me down, but I got up (hey)
Get ready 'cause I've had enough
I see it all, I see it now
Last Friday Night (T.G.I.F.)
Length: 3:50
Release: 2010
Opening Lyrics:
There's a stranger in my bed
There's a pounding in my head
Glitter all over the room
Pink flamingos in the pool
I smell like a minibar
DJ's passed out in the yard
Barbies on the barbecue
This a hickey or a bruise?
Pictures of last night ended up online
I'm screwed, oh, well
It's a blacked out blur, but I'm pretty sure it ruled
Damn
Last Friday night
Yeah, we danced on tabletops
And we took too many shots
Think we kissed, but I forgot
I Kissed A Girl
Length: 2:59
Release: 2008
Opening Lyrics:
This was never the way I planned
Not my intention
I got so brave, drink in hand
Lost my discretion
It's not what I'm used to
Just wanna try you on
I'm curious for you
Caught my attention
I kissed a girl and I liked it
The taste of her cherry chap stick
I kissed a girl just to try it
I hope my boyfriend don't mind it
It felt so wrong
It felt so right
Don't mean I'm in love tonight
I kissed a girl and I liked it
I liked it
Katy Perry : A Song List Worth Listening
I hope you enjoyed listening to Katy Perry !
I undoubtedly knew that you'll love all five.
Share which song you liked the most in the Comments section below for others to try listening too.
More Music: Jessie J: Top 5 Songs
Support Katy Perry: