Top 5 Tracks of Jessie J
We know how excited you are to be swept away by music through Jessie J's Top 5 Tracks. Australian Unwrapped would like to give you first a glimpse of the life of the artist. Enjoy reading and listening!
All about Jessie J 
Who is Jessie J: Jessie J is an English singer-songwriter born as Jessica Ellen Cornish on 27 March 1988 in London. The release of her debut single "Do It Like a Dude" made her rise to popularity in the music industry. Her chart-topping single "Price Tag" zoomed to top ranks in charts including UK. Her debut album, Who You Are (2011) made it to UK charts Top 2 spot. The same album spawned the UK Singles Chart Top 10 ranking singles, "Nobody's Perfect", "Who You Are", "Domino" and "Laserlight".
Full Name: Jessica Ellen Cornish
Born: March 27, 1988
Origin: Redbridge, London, England
Genres: Pop – Pop rock – Soul – R&B
Zodiac: Aries
This post contains some affiliate links. If you click through and make a purchase, I'll earn a commission at no additional cost to you.

Jessie wrote the song 'Party in the USA' performed by Miley Cyrus when she was in Gut Records.
She graduated in the same class as Leona Lewis and Adelle at BRIT School.
There is no real reason for the "J" in her stage name. She just likes it.


We freaking love music here at Unwrapped, and we adore Jessie J. In our humble opinion, here are the BEST FIVE SONGS by the legendary Jessie J (most liked, listened and downloaded songs) across the web!!!
Scroll for more!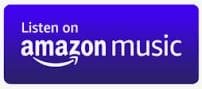 Five All-Time Best Songs of Jessie J
Bang Bang
Flashlight – From "Pitch Perfect 2" Soundtrack
Price Tag
Domino
Who You Are


Bang Bang
Length: 3:19
Release: 2014
Opening Lyrics:
She got a body like an hourglass
But I can give it to you all the time
She got a booty like a Cadillac
But I can send you into overdrive, oh
You've been waiting for that
Step on up, swing your bat
See, anybody could be bad to you
You need a good girl to blow your mind, yeah
Bang-bang into the room (I know you want it)
Bang-bang all over you (I'll let you have it)
Just wait a minute, let me take you there (ah)
And wait a minute 'til you (ah, hey!)
Flashlight – From "Pitch Perfect 2" Soundtrack
Length: 3:28
Release: 2015
Opening Lyrics:
When tomorrow comes
I'll be on my own
Feeling frightened of
The things that I don't know
When tomorrow comes
Tomorrow comes
Tomorrow comes
And though the road is long
I look up to the sky
And in the dark I found,
I lost hope that I won't fly
And I sing along, I sing along
And I sing along
I got all I need when I got you and I
I look around me, and see a sweet life
I'm stuck in the dark but you're my flashlight
You're getting me, getting me through the night
Kick start my heart when you shine it in my eyes
Price Tag
Length: 3:43
Release: 2011
Opening Lyrics:
Okay, Coconut Man, Moonhead and Pea
You ready?
Seems like everybody's got a price
I wonder how they sleep at night
When the sale comes first and the truth comes second
Just stop for a minute and smile
Why is everybody so serious?
Acting so damn mysterious
Got shades on your eyes and your heels so high
That you can't even have a good time
Everybody look to their left
Everybody look to their right
Can you feel that? Yeah
We're paying with love tonight
Domino
Length: 3:51
Release: 2011
Opening Lyrics:
I'm feeling sexy and free
Like glitter's raining on me
You're like a shot of pure gold
I think I'm about to explode
I can taste the tension like a cloud of smoke in the air
Now I'm breathing like I'm running
'Cause you're taking me there
Don't you know
You spin me out of control
Ooh, ooh, ooh, ooh
We can do this all night
Damn, this love is skin tight
Baby, come on
Ooh, ooh, ooh, ooh
Pull me like a bass drum
Sparkin' up a rhythm
Baby, come on
Ooh, ooh, ooh, ooh
Who You Are
Length: 3:50
Release: 2011
Opening Lyrics:
Mm, yeah, oh
Yeah, yeah
I stare at my reflection in the mirror
Why am I doing this to myself?
Losing my mind on a tiny error
I nearly left the real me on the shelf
No, no, no, no, no
Don't lose who you are
In the blur of the stars
Seeing is deceiving
Dreaming is believing
It's okay not to be okay
Sometimes it's hard
To follow your heart
Tears don't mean you're losing
Everybody's bruising
Just be true to who you are
Jessie J : A Song List Worth Listening
I hope you enjoyed listening to Jessie J !
I undoubtedly knew that you'll love all five.
Share which song you liked the most in the Comments section below for others to try listening too.
More Music: Starley: Top 5 Songs
Support Jessie J: