Top 5 Tracks of James Bay
We know how excited you are to be swept away by music through James Bay's Top 5 Tracks. Australian Unwrapped would like to give you first a glimpse of the life of the artist. Enjoy reading and listening!
All about James Bay 
Who is James Bay: James Michael Bay is the English singer-songwriter and guitarist who owned the certified platinum single "Hold Back the River" and the successful album Chaos and the Calm in 2014 where it zoomed to US Charts Top 15 spot and UK's Number 1. Electric Light was his second album released in May 2018.
Full Name: James Michael Bay
Born: September 4, 1990
Origin: Hitchin, Hertfordshire, England, United Kingdom
Genres: Folk rock – Rock – Pop – Soul – Americana
Zodiac: Virgo
This post contains some affiliate links. If you click through and make a purchase, I'll earn a commission at no additional cost to you.

Eric Clapton's classic hit 'Layla', inspired Bay to start playing the guitar himself at only aged 11.
An old rusty guitar in his house with 5 strings taught him the art of music.
He originally wanted to be a painter.
A fan uploaded a video of one of his gigs to YouTube and then he was discovered by Republic Records.


We freaking love music here at Unwrapped, and we adore James Bay. In our humble opinion, here are the BEST FIVE SONGS by the legendary James Bay (most liked, listened and downloaded songs) across the web!!!
Scroll for more!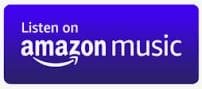 Five All-Time Best Songs of James Bay
Let It Go
Hold Back The River
Us
Peer Pressure
If You Ever Wanna Be In Love – James Bay Spotify Session 2015


Let It Go
Length: 4:20
Release: 2014
Opening Lyrics:
From walking home and talking loads
To seeing shows in evening clothes with you
From nervous touch and getting drunk
To staying up and waking up with you
Now we're slipping near the edge
Holding something we don't need
All this delusion in our heads
Is gonna bring us to our knees
So come on, let it go
Just let it be
Why don't you be you
And I'll be me?
Everything that's broke
Leave it to the breeze
Why don't you be you
And I'll be me?
And I'll be me
Hold Back The River
Length: 3:58
Release: 2014
Opening Lyrics:
Tried to keep you close to me
But life got in between
Tried to square not being there
But think that I should have been
Hold back the river, let me look in your eyes
Hold back the river, so I
Can stop for a minute and see where you hide
Hold back the river, hold back
Once upon a different life
We rode our bikes into the sky
But now we crawl against the tide
Those distant days are flashing by
Us
Length: 3:01
Release: 2018
Opening Lyrics:
Sometimes I'm beaten
Sometimes I'm broken
'Cause sometimes this is nothing but smoke
Is there a secret?
Is there a code?
Can we make it better?
'Cause I'm losing hope
Tell me how to be in this world
Tell me how to breathe in and feel no hurt
Tell me how could I believe in something
I believe in us
After the wreckage
After the dust
I still hear the howling, I still feel the rush
Over the riots, above all the noise
Through all the worry, I still hear your voice
Peer Pressure
Length: 2:56
Release: 2020
Opening Lyrics:
Seven texts, 2AM
Halfway dressed, all saying, "Call me up"
You can't sleep, you're testing me
Bad but sweet and I'm just tryna keep it together, oh
And now you're sayin'
Put your hands on my body just like you think you know me
Want your heart beating on me, don't leave me hot and lonely
I don't usually give in to peer pressure
But I'll give in to yours
When we met, innocent
Now I'm dead every time you're touchin' me
You're dancing around on my mind every second
I'm under control till you're in front of me
Maybe I'm scared, I don't care, I'm addicted
If You Ever Wanna Be In Love – James Bay Spotify Session 2015
Length: 3:56
Release: 2016
Opening Lyrics:
Saw you today after so much time
It felt just like it used to be
Talking for hours 'bout a different life
Surrounded us in memories
We were close, never close enough
Where are we now?
'Cause if it's torn, we can stitch it up
Don't rule it out
Oh, no, no
I'll come around
If you ever want to be in love
I'm not waiting, but I'm willing if you call me up
If you ever want to be in love
I'll come around
Wanted to ask if we could have been
But my tongue wouldn't break the seal
You always had something effortless
At school, you were the biggest deal
James Bay : A Song List Worth Listening
I hope you enjoyed listening to James Bay !
I undoubtedly knew that you'll love all five.
Share which song you liked the most in the Comments section below for others to try listening too.
More Music: A Great Big World: Top 5 Songs
Support James Bay: