Top 5 Tracks of James Arthur
We know how excited you are to be swept away by music through James Arthur's Top 5 Tracks. Australian Unwrapped would like to give you first a glimpse of the life of the artist. Enjoy reading and listening!
All about James Arthur 
Who is James Arthur: James Arthur is the winner of the ninth series of The X Factor in 2012. This English singer and songwriter's debut single, a cover of Shontelle's "Impossible", topped UK Singles Chart at the number one spot. His song "Say You Won't Let Go" bagged the top slot on the UK Singles Chart in September 2016.
Born: March 2, 1988
Origin: Middlesbrough, North Yorkshire, England
Genres: Pop – R&B – Soul
Zodiac: Pisces
This post contains some affiliate links. If you click through and make a purchase, I'll earn a commission at no additional cost to you.

James has his initials tattooed behind his ear.
Bread is one food he cannot resist.
His favorite emoji is the eye roll emoji.


We freaking love music here at Unwrapped, and we adore James Arthur. In our humble opinion, here are the BEST FIVE SONGS by the legendary James Arthur (most liked, listened and downloaded songs across the web!!!
Scroll for more!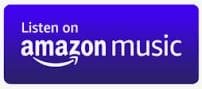 Five All-Time Best Songs of James Arthur
Say You Won't Let Go
Impossible
Naked
Can I Be Him
Train Wreck


Say You Won't Let Go
Length: 3:31
Release: 2016
Opening Lyrics:
I met you in the dark, you lit me up
You made me feel as though I was enough
We danced the night away, we drank too much
I held your hair back when
You were throwing up
Then you smiled over your shoulder
For a minute, I was stone-cold sober
I pulled you closer to my chest
And you asked me to stay over
I said, I already told ya
I think that you should get some rest
Impossible
Length: 3:29
Release: 2012
Opening Lyrics:
I remember years ago
Someone told me I should take
Caution when it comes to love, I did
And you were strong and I was not
My illusion, my mistake
I was careless, I forgot, I did
And now
When all is done, there is nothing to say
You have gone and so effortlessly
You have won, you can go ahead tell them
Naked
Length: 3:53
Release: 2017
Opening Lyrics:
Hey, you there
Can we take it to the next level
Baby, do you dare?
Don't, be scared
'Cause if you can say the words
I don't know why I should care
'Cause here I am
I'm giving all I can
But all you ever do is mess it up
Yeah, I'm right here
I'm trying to make it clear
That getting half of you, just ain't enough
Can I Be Him
Length: 4:06
Release: 2017
Opening Lyrics:
You walked into the room and now my heart has been stolen
You took me back in time to when I was unbroken
Now you're all I want
And I knew it from the very first moment
'Cause a light came on when I heard that song and I want you to sing it again
I swear that every word you sing, you wrote them for me
Like it was a private show, I know you never saw me
When the lights come on and I'm on my own
Will you be there to sing it again?
Could I be the one you talk about in all your stories
Can I be him?
Train Wreck
Length: 3:28
Release: 2020
Opening Lyrics:
Laying in the silence
Waiting for the sirens
Signs, any signs I'm alive still
I don't wanna lose it
I'm not getting through this
Hey, should I pray? should I pray
To myself? To a God?
To a saviour who can
Unbreak the broken
Unsay these spoken words
Find hope in the hopeless
Pull me out of the train wreck
Unburn the ashes
James Arthur : A Song List Worth Listening
I hope you enjoyed listening to James Arthur !
I undoubtedly knew that you'll love all five.
Share which song you liked the most in the Comments section below for others to try listening too.
More Music: Billie Eilish: Top 5 Songs
Support James Arthur: