Felix Jaehn: A Quick-Read Bio Revealed
Here's the bio, life, career, awards, facts, trivia, and favorites of Felix Jaehn. We would like to take you through the chapters in the life and career of one of the world's talented musicians. This is Australian Unwrapped's compilation of research about Felix Jaehn. Enjoy the journey!
Full Name: Felix Kurt Jähn
Born: August 28, 1994
Origin: Hamburg, Germany
Genres: Dance – Tropical house – EDM
Zodiac: Virgo
This post contains some affiliate links. If you click through and make a purchase, I'll earn a commission at no additional cost to you.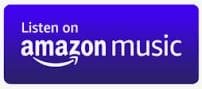 Early Start
Jaehn began his DJ career at age 16 after taking violin lessons at the age of five.
He attended Point Blank Music College in London for a year when he was 17 years old.
He took Business Administration at Humboldt-University in Berlin for a short period of time.

Career Journey
2013: His debut single "Sommer am Meer" came out.
2014: The single "Shine" was released to the public.
2015: He launched the single "Dance with Me" and he also did some remixes of Rufus and Chaka Khan classic "Ain't Nobody" retitled "Ain't Nobody (Loves Me Better)" housing Jasmine Thompson's vocals (based on an earlier charting version of the song by Thompson). It topped the German Singles Chart as an international pan-European hit. He released the single "Eagle Eyes" in July.
2017: He partnered with Mike Williams for the single "Feel Good", under Spinnin' Records. He was best known at this time for remixing Jamaican singer Omi's song "Cheerleader".
2018: NOTD together with Jaehn publicized the single "So Close", with a music video that starred Sports Illustrated Swimsuit cover girl Camille Kostek.

Awards & Recognition
"Cheerleader" – an international hit, topping the charts in Australia, Germany, Austria, Belgium (Flanders and Wallonia), Canada, Mexico, Denmark, France, Ireland, the Netherlands, Slovakia, Sweden, Switzerland, the United Kingdom, and the United States.

Fun Facts & Trivia
Felix didn't grow up in a musical family, but started DJing and then mixing at a young age and posted his first tracks online at 16.
He took violin lessons at age of 5 and began his DJ career at 16.
He attended Point Blank Music College at the age of 17 then he briefly studied Business Administration at Humboldt-University in Berlin.

Australian Unwrapped's Chosen Song from Felix Jaehn:
Cheerleader
Length: 3:00
Release: 2015
Opening Lyrics:
When I need motivation
My one solution is my queen
'Cause she stay strong (yeah yeah)
She is always in my corner
Right there when I want her
All these other girls are tempting
But I'm empty when you're gone
And they say
Do you need me?
Do you think I'm pretty?
Do I make you feel like cheating?
And I'm like no, not really 'cause
Oh I think that I found myself a cheerleader
She is always right there when I need her


More Songs to Listen to:
Closing page…
I hope you enjoyed knowing bits of the life of the music artist, Felix Jaehn!
We have lots to offer about him.
Click the link above for Felix Jaehn: Top 5 Songs to listen and relax or get on to the next artist whose life we are featuring next, David Guetta.
Share which segment you liked the most in the Comments section below so others can check it out!
Return to: Lost Frequencies: Bio, Life, Career, Awards, Facts, Trivia, Favorites
Next Bio: David Guetta: Bio, Life, Career, Awards, Facts, Trivia, Favorites
Support Felix Jaehn: