David Guetta: A Quick-Read Bio Revealed
Here's the bio, life, career, awards, facts, trivia, and favorites of David Guetta. We would like to take you through the chapters in the life and career of one of the world's talented musicians. This is Australian Unwrapped's compilation of research about David Guetta. Enjoy the journey!
Full Name: Pierre David Guetta
Born: November 7, 1967
Origin: Paris, France
Other names: Jack Back – Jack Hisbach
Genres: EDM – House – Dance-pop
Zodiac: Scorpio
This post contains some affiliate links. If you click through and make a purchase, I'll earn a commission at no additional cost to you.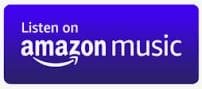 Early Start
Pierre David Guetta was born in Paris, France whose father is Pierre Guetta, a sociologist and born into a Moroccan Jewish family.
In Paris, Guetta began DJing at the Broad Club. The first songs he played were popular songs, and he discovered house music in 1987 while listening to a Farley "Jackmaster" Funk track on French radio. He started hosting his own club nights in 1988.

Career Journey
1990: He launched "Nation Rap", a hip-hop collaboration with French rapper Sidney Duteil.
1994: "Up & Away" was a minor club hit which was Guetta's second single, a collaboration with American house vocalist Robert Owens.
2001: Guetta founded Gum Productions with Joachim Garraud; that same year, Guetta's first number one single, "Just a Little More Love", featuring Chris Willis, was released.
2002: His debut album Just a Little More Love was released under Virgin Records which included follow-up singles, "Love Don't Let Me Go", "People Come People Go" and "Give Me Something".
2003: The compilation, F*ck Me I'm Famous, which was named after his party in Ibiza, came out and it spawned "Just for One Day (Heroes)", a remix of David Bowie's song "Heroes".
2004: His second album, Guetta Blaster, came out with four singles: "Money" and "Stay" featuring Chris Willis and "The World Is Mine" and "In Love With Myself" featuring JD Davis.
2006: "Love Don't Let Me Go" by Just a Little More Love was released as a mash-up with "Walking Away" by The Egg.
2007: Guetta's third album Pop Life was launched where it became a worldwide hit in the UK and Ireland as well as in mainland Europe.
2008: "Delirious" housing Tara McDonald\s vocals who also co wrote the record came out as the album's fourth single.
2009: His fourth studio album, One Love, was publicized with its first single "When Love Takes Over", which featured Kelly Rowland, where it topped the UK Singles Chart and topped many other countries worldwide.
2010: He co-wrote and produced Kelly Rowland's "Commander" from her third album Here I Am where it ranked first on the Billboard's Hot Dance Club Songs chart in the United States.
2011: Nothing but the Beat was Guetta's fifth studio album, which was released.
2012: A re-launch of Nothing but the Beat, titled Nothing but the Beat 2.0, came out with the first single from the album, "She Wolf (Falling to Pieces)", where Guetta collaborated with Sia again to support the album.
2014: Guetta released "Shot Me Down" which featured American singer Skylar Grey in January which was an adaptation of the Cher song "Bang Bang (My Baby Shot Me Down)", co-produced by Giorgio Tuinfort. In March, he released "Bad", a collaboration with Showtek and Vassy under Jack Back Records, and his remix of Afrojack's single "Ten Feet Tall". "Lovers on the Sun" came out June of this year as the first single from Guetta's sixth studio album, Listen. In October, the second single from the album, "Dangerous", (also featuring Sam Martin), was launched as the second single from the album.
2015: Guetta re-released Listen as Listen Again in support of his song "Sun Goes Down", "Pelican", "The Death of EDM", "Clap Your Hands" and a remix of "Bang My Head" featuring Fetty Wap and Sia.
2016: The single with Disciples, titled "No Worries" came out to the public.
2017: He launched "Light My Body Up" which was Guetta's fourth collaboration with American rapper Nicki Minaj that also housed fellow American rapper Lil Wayne (March). In November of this year, Guetta and Afrojack released their single "Dirty Sexy Money" featuring Charli XCX and French Montana, which was David Guetta's 3rd single from his upcoming 7th studio album. In December, he released his long-awaited single "So Far Away" under Garrix's label Stmpd Rcrds.
2018: David released his new song "Mad Love", together with Sean Paul and Becky G.
2019: Guetta spearheaded a DJ set at an Avicii tribute concert where he previewed a performance with Avicii, Giorgio Tuinfort and Afrojack.
2020: Guetta and MORTEN released their New Rave EP (July). David Guetta and Sia reunited for the single "Let's Love" in September, where "Let's Love" topped iTunes Global Chart, the USA Dance Radio Chart, placed second highest on the European Radio Chart, ranked 6th placer on the Shazam Global Chart and many other recognitions and milestones.
2021: His single "Heartbreak Anthem" in partnership with Little Mix and Galantis, was launched for public appreciation.
2022: The song "Crazy What Love Can Do" with British singer-songwriters Becky Hill and Ella Henderson came out to the public.

Awards & Recognition
two Grammy Awards
an American Music Award
a Billboard Music Award
and many others

Fun Facts & Trivia
Building up a new musical track in planes is his favorite place. He owns a private jet too.
David Guetta neither drinks nor smokes. He doesn't take drugs as well.
His favorite pair of shoes is Stan Smith by Adidas.

Artist's Favorites
| | |
| --- | --- |
| Destination:  | Ibiza, Spain |
| Hotel: | The Siam in Bangkok |
| Book:  | The Little Prince by Antoine de Saint-Exupery |
| Restaurants:  | Roca Cookery (in Mykonos, Geece) and Queue de Cheval (in Montreal) |

Australian Unwrapped's Chosen Song from David Guetta:
Titanium
Length: 4:05
Release: 2011
Opening Lyrics:
You shout it out
But I can't hear a word you say
I'm talking loud, not saying much
I'm criticized, but all your bullets ricochet
Shoot me down, but I get up
I'm bulletproof, nothing to lose
Fire away, fire away
Ricochet, you take your aim
Fire away, fire away
You shoot me down, but I won't fall
I am titanium
You shoot me down, but I won't fall
I am titanium
Cut me down
But it's you who'll have further to fall


More Songs to Listen to:
Closing page…
I hope you enjoyed knowing bits of the life of the music artist, David Guetta!
We have lots to offer about him.
Click the link above for David Guetta: Top 5 Songs to listen and relax or get on to the next artist whose life we are featuring next, Macklemore & Ryan Lewis.
Share which segment you liked the most in the Comments section below so others can check it out!
Return to: Felix Jaehn: Bio, Life, Career, Awards, Facts, Trivia, Favorites
Next Bio: Macklemore & Ryan Lewis: Bio, Life, Career, Awards, Facts, Trivia, Favorites
Support David Guetta: