Top 5 Tracks of Dr. Dre
We know how excited you are to be swept away by music through Dr. Dre's Top 5 Tracks. Australian Unwrapped would like to give you first a glimpse of the life of the artist. Enjoy reading and listening!
All about Dr. Dre
Who is Dr. Dre: Dr. Dre was born on February 18, 1965 as Andre Romelle Young. Aftermath Entertainment and Beats Electronics was the company which he founded and became a CEO with. The Chronic was released in 1992 as his first solo album which became one of the reasons why he was famous now. He is considered one of the best-selling music artists in America. His internationally acclaimed single "Let Me Ride" gave him the Grammy Award for Best Rap Solo Performance.
Full Name: Andre Romelle Young
Born: February 18, 1965
Origin: Compton, California, U.S.
Other names: Brickhard – The Mechanic
Genres: West Coast hip hop – Gangsta rap – G-funk
Zodiac: Aquarius
This post contains some affiliate links. If you click through and make a purchase, I'll earn a commission at no additional cost to you.

Dr. Dre originally went by the name "Dr. J". It was chosen because of his favorite basketball player Julius Erving's nickname. He changed the 'J' to 'Dre' after his own name 'Andre.'
Justin Mohrle is the 23-year old guy from Texas who Dr. Dre chose to be his next Protégé.
Dr. Dre didn't know Eminem was white when he decided to work with him.


We freaking love music here at Unwrapped, and we adore Dr. Dre. In our humble opinion, here are the BEST FIVE SONGS by the legendary Dr. Dre (most liked, listened and downloaded songs) across the web!!!
Scroll for more!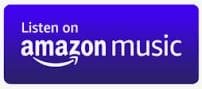 Five All-Time Best Songs of Dr. Dre
Still D.R.E.
The Next Episode
Forgot About Dre
What's the Difference
I Need A Doctor


Still D.R.E.
Length: 4:30
Release: 1999
Opening Lyrics:
Yeah, nigga
I'm still fucking with you
Still waters run deep
Still Snoop Dogg and D-R-E, '99 nigga
Guess who's back?
Still, doing that shit Andre?
(Oh for sho', check me out)
It's still Dre Day nigga, AK nigga
Though I've grown a lot, can't keep it home a lot
'Cause when I frequent the spots that I'm known to rock
You hear the bass from the truck when I'm on the block
Ladies they pay homage, but haters say Dre fell off
How nigga? My last album was The Chronic (Nigga)
They want to know if he still got it
They say rap's changed
They wanna know how I feel about it
(If you ain't up on thangs)
Dr. Dre is the name
I'm ahead of my game
Still puffing my leafs
Still fuck with the beats, still not loving police
Still rock my khakis with a cuff and a crease
Still got love for the streets, reppin' 213 (For life)
Still the beats bang, still doing my thang
Since I left ain't too much changed, still
The Next Episode
Length: 2:41
Release: 2000
Opening Lyrics:
Da, da, da, da, da
It's the motherfuckin' D-O-double-G (Snoop Dogg!)
Da, da, da, da, da
You know I'm mobbin' with the D.R.E. (Yeah, yeah, yeah)
You know who's back up in this motherfucker! (What, what, what, what?)
So blaze the weed up then! (Blaze it up, blaze it up!)
Blaze that shit up, nigga… yeah 'Sup Snoop?
Top Dogg, bite 'em all, nigga, burn that shit up
D-P-G-C, my nigga, turn that shit up
C-P-T, L-B-C, yeah, we hookin' back up
And when they bang this in the club, baby, you got to get up
Thug niggas, drug dealers, yeah, they givin' it up
Lowlife, yo' life, boy, we livin' it up
Takin' chances while we dancin' in the party fo' sho'
Slip my hoe a 44 when she got in the back do'
Bitches lookin' at me strange but you know I don't care
Forgot About Dre
Length: 3:42
Release: 1999
Opening Lyrics:
Y'all know me, still the same O.G
But I been low-key
Hated on by most these niggas with no cheese
No deals and no G's
No wheels and no keys, no boats
No snowmobiles, and no skis
Mad at me 'cause I can finally afford
To provide my family with groceries
Got a crib with a studio and it's all full of tracks
To add to the wall, full of plaques
Hanging up in the office in back of my house like trophies
Did y'all think I'ma let my dough freeze, hoe please
You better bow down on both knees
Who you think taught you to smoke trees?
Who you think brought you the oldies?
Eazy-E's, Ice Cubes, and D.O.C's
The Snoop D-O-double-G's
And the group that said, "Motherfuck the police"
What's the Difference
Length: 4:04
Release: 1999
Opening Lyrics:
What's the difference between me and you?
What's the difference between me and you?
Back when Cube was rollin' with Lorenzo in a Benzo
I was bangin' with a gang of instrumentals
Got the pens and pencils, got down to business, but sometimes
The business end of this shit can turn your friends against you
But you was a real nigga, I could sense it in you
I still remember the window of the car that you went through
That's fucked up, but I'll never forget the shit we been through
And I'ma do whatever it takes to convince you
'Cause you my nigga Doc, and Eazy I'm still with you
Fuck the beef, nigga I miss you, and that's just bein' real with you
You see the truth is
Everybody wanna know how close me and Snoop is
And who I'm still cool with
I Need A Doctor
Length: 4:43
Release: 2011
Opening Lyrics:
I'm about to lose my mind
You've been gone for so long
I'm runnin' out of time
I need a doctor, call me a doctor
I need a doctor, doctor
To bring me back to life
I told the world, one day I would pay it back
Say it on tape, and lay it, record it
So that one day I could play it back
But I don't even know if I believe it when I'm sayin' that
Doubts startin' to creep in, every day it's just so grey and black
Hope, I just need a ray of that
'Cause no one sees my vision when I play it for 'em
They just say it's wack, but they don't know what dope is
And I don't know if I was awake or asleep when I wrote this
All I know is, you came to me when I was at my lowest
Dr. Dre : A Song List Worth Listening
I hope you enjoyed listening to Dr. Dre !
I undoubtedly knew that you'll love all five.
Share which song you liked the most in the Comments section below for others to try listening too.
More Music: John Mayer: Top 5 Songs
Support Dr. Dre: