Daya: A Quick-Read Bio Revealed
Here's the bio, life, career, awards, facts, trivia, and favorites of Daya. We would like to take you through the chapters in the life and career of one of the world's talented musicians. This is Australian Unwrapped's compilation of research about Daya. Enjoy the journey!
Full Name: Grace Martine Tandon
Born: October 24, 1998
Origin: Mt. Lebanon, Pennsylvania, U.S.
Genres: Pop – Synthpop – Electronic
Zodiac: Scorpio
This post contains some affiliate links. If you click through and make a purchase, I'll earn a commission at no additional cost to you.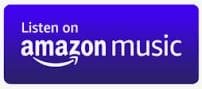 Early Start
Daya began learning the piano at age three and jazz piano at age eleven. At this time, she also played guitar, ukulele, saxophone, and flute.

Interlochen Arts Camp was also where Daya spent the summer studying songwriting.

As a student at the Accelerando Music Conservatory, Daya met songwriter and producer Gino Barletta at eleven.

Career Journey
2015: (April) Daya released her song "Hide Away" . (August) Daya made her debut in TV as she performed "Hide Away" on Today with Kathie Lee and Hoda. (September) Daya launched Daya, her self-titled EP, which housed six songs, including "Hide Away". Daya released the physical version of her debut EP through Target in October 2015.
2016: She opened for Jack & Jack's US tour. He performance was featured on The Chainsmokers' song "Don't Let Me Down", which soared to the 3rd highest sport on Hot 100. In November of this year, she released her song "Words" as her third single from her debut album Sit Still, Look Pretty.
2016: it was announced that "Don't Let Me Down" had been nominated for the 59th Annual Grammy Awards
2017. She worked with Gryffin on "Feel Good" along with Illenium and she released a new single, titled "New", through Interscope Records in October of this year.
2018: Daya released her single called "Safe" in June of this year and the video in July. RL Grime's song "I Wanna Know" which was released in March 2018 housed Daya's performance.
2019: "Insomnia" and "Left Me Yet" originally meant for her second studio album, "Forward Motion" for the movie Late Night, "Keeping It in the Dark" from the soundtrack of the Netflix series 13 Reasons Why, and "Wanted" with Swedish music production duo NOTD were among Daya's five singles releases.
2020: "First Time" was released as the lead single from her upcoming second studio album.

Awards & Recognition
Radio Disney Music Awards – 2 nominations
MTV Video Music Awards nomination
Latin American Music Awards nomination
American Music Awards nomination
won Grammy Awards
iHeartRadio Music Awards – 4 nominations
Kids' Choice Awards nomination
WDM Radio Awards – 1 nomination and 1 award
Radio Disney Music Awards – 3 nominations
Billboard Music Awards –  5 nominations
Spotify Awards nomination

Fun Facts & Trivia
"Daya" is the Hindi translation of Grace which is her real first name.
She can play five instruments: piano, guitar, ukulele, flute, saxophone.
She's a cross country and distance track runner when she was in high school for her team Blue Devils.
Back To Black by Amy Winehouse was the first album she bought.

Artist's Favorites
| | |
| --- | --- |
| Emoji:  | Three little stars |
| Reality Show:  | Food Network |
| Actor:  | Liam Hemsworth |
| Dream Vacation:  | Thailand |
| Go-to comfort food: | Mashed potatoes |
| Go-to karaoke song: |  "Everytime We Touch" by Cascada |

Australian Unwrapped's Chosen Song from Daya:
Sit Still, Look Pretty
Length: 3:22
Release: 2016
Opening Lyrics:
Could dress up, to get love
But guess what?
I'm never gonna be that girl
Who's living in a Barbie world
Could wake up, and make up, and play dumb
Pretending that I need a boy
Who's gonna treat me like a toy
I know the other girls wanna wear expensive things, like diamond rings
But I don't wanna be the puppet that you're playing on a string
This queen don't need a king


More Songs to Listen to:
Closing page…
I hope you enjoyed knowing bits of the life of the music artist, Daya!
We have lots to offer about him.
Click the link above for Daya: Top 5 Songs to listen and relax or get on to the next artist whose life we are featuring next, Quavo.
Share which segment you liked the most in the Comments section below so others can check it out!
Return to: Alan Walker: Bio, Life, Career, Awards, Facts, Trivia, Favorites
Next Bio: Quavo: Bio, Life, Career, Awards, Facts, Trivia, Favorites
Support Daya: