Billie Eilish: A Quick-Read Bio Revealed
Here's the bio, life, career, awards, facts, trivia, and favorites of Billie Eilish. We would like to take you through the chapters in the life and career of one of the world's talented musicians. This is Australian Unwrapped's compilation of research about Billie Eilish. Enjoy the journey!
Full Name: Billie Eilish Pirate Baird O'Connell
Born: December 18, 2001
Origin: Los Angeles, California, U.S.
Genres: Pop – Electropop – Teen pop – Indie pop
Zodiac: Sagittarius
This post contains some affiliate links. If you click through and make a purchase, I'll earn a commission at no additional cost to you.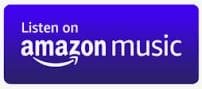 Early Start
Maggie Baird, an actress and teacher, and actor Patrick O'Connell, a musician, are the parents of Billie Eilish Pirate Baird O'Connell.
In vitro fertilization was used to conceive her.
As originally intended, Eilish would be her first name, and Pirate would be her middle name.
A decision was made by Baird to homeschool Eilish and Finneas so they could spend more time together and follow their interests.
She began playing the ukulele at the age of 6.
The first "real" song she ever wrote was for her mother's songwriting class when she was 11 years old. The Walking Dead inspired this song about a zombie apocalypse.

Career Journey
2015: Eilish released the song "Ocean Eyes" in this year.
Eilish's official YouTube channel premiered a music video for "Ocean Eyes" directed by Megan Thompson. Her second single, "Six Feet Under," was released through SoundCloud by Eilish and Finneas.
2017: She released a remix EP featuring Astronomyy, Blackbear, Goldhouse, and Cautious Clay for "Ocean Eyes" and "Six Feet Under" featuring Blu J, Gazzo, Jerry Folk, and Aire Atlantica.
2018: Eilish completed her second headlining worldwide concert tour, the Where's My Mind Tour, in April 2018. "Bitches Broken Hearts" was re-launched worldwide.
2019: She released her next single, "Everything I Wanted". Her nominations in all four categories of the General Field made her the youngest artist to receive them all.
2020: "My Future" was her first original release since "No Time to Die", along with an animated video. Forbes listed her as the youngest Celebrity 100 member, earning $53 million.
2021: "Lo Vas a Olvidar", a single featuring Rosalía as a part of HBO's Euphoria soundtrack, was released.

Awards & Recognition
 He won –

seven Grammy Awards
two American Music Awards
two Guinness World Records
three MTV Video Music Awards
three Brit Awards, a Golden Globe Award
Academy Award.

She's the youngest artist and third to win all four general field categories—Best New Artist, Record of the Year, Song of the Year, and Album of the Year—in the same year in Grammy history.

Fun Facts & Trivia
Billie has Synesthesia which is a condition where certain sensory perceptions are associated with colors, letters, names and/or numbers.
She is very fond of JUSTIN BIEBER!
She has a pet tarantula.

Artist's Favorites
| | |
| --- | --- |
| Movies: | The Babadook |
| TV Shows:  | American Horror Story and The Walking Dead |
| Artist:  | Tekno |
| Food:  | Spicy food, peanut-butter chocolate chip cookies, tofu, and burritos |

Australian Unwrapped's Chosen Song from Billie Eilish:
lovely (with Khalid)
Length: 3:20
Release: 2018
Opening Lyrics:
Thought I found a way
Thought I found a way out (found)
But you never go away (never go away)
So I guess I gotta stay now
Oh, I hope some day I'll make it out of here
Even if it takes all night or a hundred years
Need a place to hide, but I can't find one near
Wanna feel alive, outside I can't fight my fear


More Songs to Listen to:
Closing page…
I hope you enjoyed knowing bits of the life of the music artist, Billie Eilish!
We have lots to offer about him.
Click the link above for Billie Eilish: Top 5 Songs to listen and relax or get on to the next artist whose life we are featuring next, Imagine Dragons.
Share which segment you liked the most in the Comments section below so others can check it out!
Return to: James Arthur: Bio, Life, Career, Awards, Facts, Trivia, Favorites
Next Bio: Imagine Dragons: Bio, Life, Career, Awards, Facts, Trivia, Favorites
Support Billie Eilish: