Top 5 Tracks of Big Sean
We know how excited you are to be swept away by music through Big Sean's Top 5 Tracks. Australian Unwrapped would like to give you first a glimpse of the life of the artist. Enjoy reading and listening!
All about Big Sean 
Who is Big Sean: Sean Michael Leonard Anderson is more popularly known as Big Sean in the music industry who was born on March 25, 1988. He started his career on the release of his third mixtape, Finally Famous Vol. 3: Big, but he rose to prominence with his debut studio album, Finally Famous (2011), which spawned the US Top 10 ranker "Dance (Ass)" featuring Nicki Minaj. Some of his other famous songs were "I Don't Fuck with You" (featuring E-40) and "Blessings" (with Drake and Kanye West).
Full Name: Sean Michael Leonard Anderson
Born: March 25, 1988
Origin: Detroit, Michigan, U.S.
Genres: Hip hop
Zodiac: Aries
This post contains some affiliate links. If you click through and make a purchase, I'll earn a commission at no additional cost to you.

Big Sean was one of the four guest vocalists on 'Mercy' alongside Kanye West, Pusha T and 2 Chainz.
He also has his own foundation – Sean Anderson Foundation – that helps children in Detroit.
Big Sean's grandmother was one of the first female Black captains of WWII and one of the first female police officers in Detroit.


We freaking love music here at Unwrapped, and we adore Big Sean. In our humble opinion, here are the BEST FIVE SONGS by the legendary Big Sean (most liked, listened and downloaded songs) across the web!!!
Scroll for more!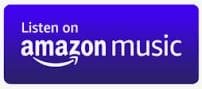 Five All-Time Best Songs of Big Sean
Feels
Bounce Back
I Don't Fuck With You
Clique
Beware


Feels
Length: 3:43
Release: 2017
Opening Lyrics:
Hey
No nothing ever lasts forever, no
One minute you're here and the next you're gone
So I respect you, wanna take it slow (hey)
I need a mental receipt to know this moment I owe
Do you mind if I steal a kiss? (Chop, chop)
A little souvenir, can I steal it from you?
To memorize the way you shock me (yeah)
The way you move it here (hey)
Just wanna feel it from you (hey, ooh)
Don't be afraid to catch feels (ha)
Ride drop top and chase thrills (hey)
I know you ain't afraid to pop pills (hey)
Baby, I know you ain't scared to catch feels
Feels with me
Bounce Back
Length: 3:42
Release: 2016
Opening Lyrics:
If Young Metro don't trust you I'ma shoot you
Last night took an L, but tonight I bounce back
Wake up every morning, by the night, I count stacks
Knew that ass was real when I hit, it bounce back
(You ain't getting checks)
Last night took an L, but tonight I bounce back
Boy, I been broke as hell, cashed a check and bounced back
D town LAX, every week I bounce back
If you a real one, then you know how to bounce back
Don't owe nobody, owe nobody
Always on the fuckin' job, I got no hobbies
Got the city fuckin' with me cause I'm homegrown
Vibin' out more than my phone though
Leave me 'lone, me on my own though
Look, I cut that bitch off like an edit
My daddy a G, it's genetics (Straight up)
I Don't Fuck with You
Length: 4:44
Release:2014
Opening Lyrics:
Uh-huh
I don't f- with you
You little stupid a- (woah) I ain't f- with you
You little, you little dumb a- (woah) I ain't f- with you
I got a million trillion things I'd rather f- do
Than to be f- with you
Little stupid a-, I don't give a f-
I don't give a f-, I don't, I don't, I don't give a f-
Look, I don't give a f- about you or anything that you do
Don't give a f- about you or anything that you do
I heard you gotta new man, I see you takin' a pic (woah)
Then you post it up, thinking that its making me sick
Brr, brr, I see you calling I be making it quick
I'ma answer that sh- like, "I don't f- with you"
Clique
Length: 4:53
Release: 2012
Opening Lyrics:
What of the dollar you murdered for?
Is that the one fighting for your soul?
Or your brother's the one that you're running from
But if you got money, fuck it, cause I want some
B.I.G. fuckin' with me, oh god, whoa
OK ain't nobody fucking with my clique, clique, clique, clique, clique
Ain't nobody fresher than my mothafuckin' clique, clique, clique, clique, clique
As I look around, they don't do it like my clique, clique, clique, clique, clique
And all these bad bitches, man, they want the
They want the, they want the
I tell a bad bitch do whatever I say
My block behind me like I'm coming out the driveway
It's grind day, from Friday, to next Friday
I been up straight for nine days, I need a spa day (spa day)
Beware
Length: 3:55
Release: 2013
Opening Lyrics:
When you said it was over
You shot right through my heart
Why you let these hoes tear what we had right apart?
Ooh, I was so mad
I should've seen this coming right from the start
You should beware, beware, beware
Of a woman with a broken heart
Praying to a sky all black
Looking at the stars like they finna talk back
Looking at my phone like she finna call back
But last night I feel like probably ended all that
'Cause by now she woulda sent a text in all caps
Then another one tryna take all back
Saying fuck you, I miss you or I hate you so much
'Cause girls only say "hate you" to the guys they love
Big Sean : A Song List Worth Listening
I hope you enjoyed listening to Big Sean !
I undoubtedly knew that you'll love all five.
Share which song you liked the most in the Comments section below for others to try listening too.
More Music: M83: Top 5 Songs
Support Big Sean: