Big Sean: A Quick-Read Bio Revealed
Here's the bio, life, career, awards, facts, trivia, and favorites of Big Sean. We would like to take you through the chapters in the life and career of one of the world's talented musicians. This is Australian Unwrapped's compilation of research about Big Sean. Enjoy the journey!
Full Name: Sean Michael Leonard Anderson
Born: March 25, 1988
Origin: Detroit, Michigan, U.S.
Genres: Hip hop
Zodiac: Aries
This post contains some affiliate links. If you click through and make a purchase, I'll earn a commission at no additional cost to you.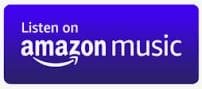 Early Start
Sean Michael Leonard Anderson's parents were Myra and James Anderson who came from Santa Monica, California.
He was raised by his mother, a teacher, and his grandmother when he was three months old in Detroit, Michigan.
Mildred Leonard, Anderson's grandmother, served in World War II and was the first black female captain in the United States Army.
During his high school years, he attended the Detroit Waldorf School and graduated with a 3.7 GPA from Cass Technical High School.
He demonstrated his rhyming skills on a weekly basis during his high school years through a rap battle contest sponsored by Detroit hip-hop station WHTD.
Kanye West was doing a radio interview at 102.7 FM in 2005, and Sean came over to perform some freestyles and gave West a demo tape.
BIG Sean was signed to GOOD Music by West two years later.
His influences include West, Eminem, The Notorious B.I.G., and J Dilla.

Career Journey
2007: Big Sean launched his first official mixtape Finally Famous: The Mixtape together with the hit single, "Get'cha Some", produced by WrighTrax.
2009: Sean released a second mixtape hosted by Mick Boogie which was called UKNOWBIGSEAN and it spawned the songs "Million Dollars", "Get'cha Some" and "Supa Dupa".
2010: His third mixtape hosted by Don Cannon called Finally Famous Vol. 3: BIG came out, which housed artists like Bun B, Chip tha Ripper, Curren$y, Tyga, Drake, Mike Posner, Chuck Inglish, Asher Roth, Dom Kennedy and Chiddy Bang.
2011: Finally Famous, Sean's debut studio album, was launched and spawned three hit singles; "My Last", "Marvin & Chardonnay" and "Dance (Ass)" and it featured guest appearances from Lupe Fiasco, John Legend, Pharrell, Kanye West, Roscoe Dash, Wiz Khalifa, Chiddy Bang, Rick Ross, Nicki Minaj, Pusha T, and included production from No I.D., The Legendary Traxster, Andrew "Pop" Wansel, Xaphoon Jones and The Neptunes.
2012: "Mercy" was the title of the lead single from the GOOD Music compilation album, Cruel Summer, that was released.
2013: His second studio album Hall of Fame, was made available to the public which generated five singles, "Guap", "Switch Up" with Common, "Beware" featuring Jhené Aiko and Lil Wayne, "Fire", and "Ashley" featuring Miguel.
2014: Four songs entitled, "I Don't Fuck with You", "Paradise", "4th Quarter" and "Jit/Juke" were launched by Sean.
2015: Big Sean publicized a track recapping the year 2015, with the title "What A Year (Ft. Pharrell Williams & Detail)".
2016: The track to celebrate his 28th birthday came out which was entitled "Get My Shit Together".
2017: "Bounce Back" was the lead single from his fourth studio album, I Decided, was released on this year.
2019: His first solo single since 2017 entitled "Overtime", produced by Hit-Boy, Key Wane, and the Tucker Brothers, was made available to the public.
2020: Detroit 2 was launched with collaborations with Eminem, Jhené Aiko, and Lil Wayne and it topped the Billboard 200, marking his third number-one album.
2021: Big Sean performed together with rapper and producer Hit-Boy for the launch of the EP What You Expect.
2022: Big Sean worked together with the singer Queen Naija for the single Hate Our Love.

Awards & Recognition
won ASCAP Pop Awards
BET Awards (1 award from 8 nominations)
BET Hip Hop Awards (6 awards out of 22 nominations)
Billboard Music Awards (3 nominations)
Detroit Music Awards (4 nominations)
Grammy Awards (6 nominations)
iHeartRadio Music Awards (2 nominations)
MTV Europe Music Awards nomination
and many others

Fun Facts & Trivia
Big Sean was one of the four guest vocalists on 'Mercy' alongside Kanye West, Pusha T and 2 Chainz.
He also has his own foundation – Sean Anderson Foundation – that helps children in Detroit.
Big Sean's grandmother was one of the first female Black captains of WWII and one of the first female police officers in Detroit.

Artist's Favorites
| | |
| --- | --- |
| Clothing Brands:  | 10 Deep, Bape, Billionaire Boys Club |
| Color:  | Red |
| Actor:  | Matt Damon |
| Actress:  | Alexandra Daddario |
| Holiday Destination:  | Paris |
| Dishes:  | Italian Food |

Australian Unwrapped's Chosen Song from Big Sean:
Bounce Back
Length: 3:42
Release: 2016
Opening Lyrics:
If Young Metro don't trust you I'ma shoot you
Last night took an L, but tonight I bounce back
Wake up every morning, by the night, I count stacks
Knew that ass was real when I hit, it bounce back
(You ain't getting checks)
Last night took an L, but tonight I bounce back
Boy, I been broke as hell, cashed a check and bounced back
D town LAX, every week I bounce back
If you a real one, then you know how to bounce back
Don't owe nobody, owe nobody
Always on the fuckin' job, I got no hobbies
Got the city fuckin' with me cause I'm homegrown
Vibin' out more than my phone though
Leave me 'lone, me on my own though
Look, I cut that bitch off like an edit
My daddy a G, it's genetics (Straight up)


More Songs to Listen to:
Closing page…
I hope you enjoyed knowing bits of the life of the music artist, Big Sean!
We have lots to offer about him.
Click the link above for Big Sean: Top 5 Songs to listen and relax or get on to the next artist whose life we are featuring next, Icona Pop.
Share which segment you liked the most in the Comments section below so others can check it out!
Return to: M83: Bio, Life, Career, Awards, Facts, Trivia, Favorites
Next Bio: Icona Pop: Bio, Life, Career, Awards, Facts, Trivia, Favorites
Support Big Sean: