Beyonce: A Quick-Read Bio Revealed
Here's the bio, life, career, awards, facts, trivia, and favorites of Beyonce. We would like to take you through the chapters in the life and career of one of the world's talented musicians. This is Australian Unwrapped's compilation of research about Beyonce. Enjoy the journey!
Full Name: Beyonce Giselle Knowles
Born: September 4, 1981
Origin: Houston, Texas, U.S.
Other names: Harmonies by The Hive – Queen B – Third Ward Trill – Sasha Fierce
Genres: R&B – Pop – Hip hop – Soul
Zodiac: Virgo
This post contains some affiliate links. If you click through and make a purchase, I'll earn a commission at no additional cost to you.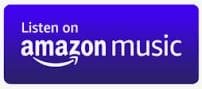 Early Start
Xerox sales manager Mathew Knowles and hairdresser Celestine Noel Knowles (née Beyonce) are the parents of Beyoncé Giselle Knowles.
The Creole heritage of Beyoncé was passed on to her by her grandparents.
In Houston, Beyoncé attended St. Mary's Montessori School, where she took dance lessons.
Darlette Johnson, a dance instructor, discovered her singing when she hummed a song and completed it.
When Beyoncé was seven, she won a school talent competition singing John Lennon's "Imagine," beating 15/16-year-olds.
LaTavia Roberson and Beyoncé met at an all-girl audition when Beyoncé was eight.
Rapping and dancing on the talent show circuit in Houston, they put together a group called Girl's Tyme.

Career Journey
1996: The group that Beyonce belonged to changed their name to Destiny's Child based upon a passage in the Book of Isaiah.
1997: On the soundtrack to the 1997 film Men in Black was when Destiny's Child released their major label debut song "Killing Time".
1998: They released their self-titled debut album and gave the group three Soul Train Lady of Soul Awards for Best R&B/Soul Album of the Year, Best R&B/Soul or Rap New Artist, and Best R&B/Soul Single for "No, No, No".
1999: The group released their Multi-Platinum second album The Writing's on the Wall which housed some of the group's most widely known songs such as "Bills, Bills, Bills", the group's first number-one single, "Jumpin' Jumpin'" and "Say My Name"; whereas "Say My Name" became their most successful song at the time.
2001: Beyoncé landed a major role in the MTV made-for-television film, Carmen: A Hip Hopera, starring alongside American actor Mekhi Phifer, while Destiny's Child was completing their third album.
2002: Beyoncé starred alongside Mike Myers as Foxxy Cleopatra in Austin Powers in Goldmember. "Work It Out" was released as the lead single for the Soundtrack album, which reached number ten in the UK, Norway, and Belgium
2004: Dangerously in Love came out and ranked at number two on the Billboard 200, which spawned the singles "Lose My Breath" and "Soldier", which made it to the Billboard Hot 100 chart top five.
2006: Beyoncé's second solo album B'Day was released
2007: The Beyoncé Experience, her first worldwide concert tour, began visiting 97 venues.
2010: She was featured on Lady Gaga's single "Telephone" and appeared in its music video.
2013: Destiny's Child launched Love Songs, a compilation album of the romance-themed songs from their previous albums and a newly recorded track, "Nuclear".
2014: The single "Drunk in Love", with Jay-Z, soared at number two on the Billboard Hot 100 chart.
2016: Beyoncé's "Formation" and its accompanying music video came out public.
2017: Beyoncé had a collaboration with J Balvin and Willy William, in the remix of the song "Mi Gente".
2018: Beyoncé and Jay-Z's 4:44 collaboration on "Family Feud" and its music video was released.
2020: The remix of Megan Thee Stallion's song "Savage" featured Beyonce, which granted her to be the first material of music for the year and the single topped the Billboard Hot 100, marking Beyoncé's eleventh song to do so.
2022: Beyoncé released her seventh studio album, entitled Renaissance with the first single as "Break My Soul".

Awards & Recognition
28 Grammy Awards, 2
6 MTV Video Music Awards (including the Michael Jackson Video Vanguard Award in 2014)
24 NAACP Image Awards
31 BET Awards
17 Soul Train Music Awards
Billboard named her the highest-earning black musician of all time (2014)

Fun Facts & Trivia
Sasha Fierce is her altergo to subdue her fear on getting on stage.
The number FOUR is special to Beyonce because it represents many important dates in her life, including her own birthday (September 4), her husband's birthday (December 4), her mother's birthday (January 4), and her wedding anniversary (which falls on the fourth month of the year, April 4). Her fourth studio album was also named with it. It is even tattooed in Jay-Z and her ring fingers.
His father had his hands on her career in the early years and part of her vocal training was for her to sing while running a mile.

Artist's Favorites
| | |
| --- | --- |
| Color:  | Pink and Gold |
| Delicacies:  | Fried chicken with waffles |
| Animal:  | Whales |
| Number:  | Four (4) |
| Food:  | Pizza |
| Candy:  | Reese's |
| Ice cream flavor: | Butter pecan |

Australian Unwrapped's Chosen Song from Beyonce:
Halo
Length: 4:21
Release: 2008
Opening Lyrics:
Oh
Oh, oh, oh, oh, oh, oh
I love to see you walk into the room
Body shining lighting up the place
And when you talk, everybody stops
'Cause they know you know just what to say, and
The way that you protect your friends
Baby, I respect you for that
And when you grow, you take everyone you love along
I love that shit
Don't fly me away
Don't need to buy a diamond key to unlock my heart
You shelter my soul
You're my fire when I'm cold
I want you to know
You had me at hello (Hello)
Hello (Hello)
Hello (Hello)
You had me at hello (Hello)
Hello (Hello)
Hello (Hello)


More Songs to Listen to:
Closing page…
I hope you enjoyed knowing bits of the life of the music artist, Beyonce!
We have lots to offer about him.
Click the link above for Beyonce: Top 5 Songs to listen and relax or get on to the next artist whose life we are featuring next, The White Stripes.
Share which segment you liked the most in the Comments section below so others can check it out!
Return to: DJ Khaled: Bio, Life, Career, Awards, Facts, Trivia, Favorites
Next Bio: The White Stripes: Bio, Life, Career, Awards, Facts, Trivia, Favorites
Support Beyonce: