DJ Khaled: A Quick-Read Bio Revealed
Here's the bio, life, career, awards, facts, trivia, and favorites of DJ Khaled. We would like to take you through the chapters in the life and career of one of the world's talented musicians. This is Australian Unwrapped's compilation of research about DJ Khaled. Enjoy the journey!
Full Name: Khaled Mohammed Khaled
Born: November 26, 1975
Origin: New Orleans, Louisiana, U.S.
Other names: Beat Novacane – Arab Attack
Genres: Hip hop
Zodiac: Sagittarius
This post contains some affiliate links. If you click through and make a purchase, I'll earn a commission at no additional cost to you.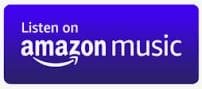 Early Start
He was born in the United States to Palestinian parents, and his brother Alec Ledd (Alaa Khaled) is an actor.
Khaled developed an interest in rap and soul music at an early age, and his musician parents supported him.
A job at a Merry-Go-Round record store laid the foundation for his career in music.
In 1993, he met Birdman and Lil Wayne at the Odyssey record store in New Orleans.
"Arab Attack", "Big Dog Pitbull", and "Terror Squadian" are just a few of Khaled's monikers during his career.

Career Journey
2006: His debut album Listennn… the Album was released by Koch Records which made it to US Billboard 200 chart at number 12.
2007: We the Best was his second album with singles "I'm So Hood" with T-Pain, Trick Daddy, Plies, and Rick Ross and "We Takin' Over" with Akon, T.I., Rick Ross, Fat Joe, Birdman, and Lil Wayne.
2008: We Global, Khaled's third album, came out with singles "Out Here Grindin" with Akon, Rick Ross, Lil' Boosie, Trick Daddy, Ace Hood, and Plies, followed by "Go Hard" featuring Kanye West and T-Pain. The single "I'm So Hood" was RIAA Platinum certified.
2010: His fourth studio album Victory was released that included guest appearances from Drake, Lil Wayne, Rick Ross, Nas, Snoop Dogg, Ludacris, Nelly, and more. The single "All I Do Is Win" featuring Ludacris, Rick Ross, Snoop Dogg, and T-Pain was certified as a double-platinum single.
2011: DJ Khaled released album Kiss the Ring, via a video.
2013: His seventh album, Suffering from Success was launched plus a promotional video for Suffering for Success with "No New Friends" as the first single.
2016: He premiered the debut his new We The Best Radio show on Beats 1 with the premiere of Future's fourth studio album EVOL. The first single off Major Key, "For Free", which was produced by the OVO team of Nineteen85 and Jordan Ullman, came out to public.
2018: His eleventh studio album entitled Father of Asahd, after his older son Asahd with lead single, "Top Off", featuring Beyoncé, Jay-Z and Future, was released.
2020: Khaled released the tracks "Popstar" and "Greece", both featuring Canadian rapper Drake simultaneously.
2021: His 12th studio album "Khaled Khaled" including 14-tracks song featuring R&B artist Jeremih, Cardi B etc, were made available for everyone.

Awards & Recognition
13 BET Hip Hop Awards
2 BET Awards
one Soul Train Music Awards
one MTV Video Music Awards
one MTV Europe Music Awards

Fun Facts & Trivia
DJ Khaled had three-month jail time for driving with a suspended license.
He is also a best-selling author for writing the book The Keys in 2016.
He was lost at sea once and took help from locals for his way home.

Artist's Favorites
| | |
| --- | --- |
| Food:  | Soul Food |
| Animal:  | Lion |
| Book:  | Quran |
| Album:  | 'Til Shiloh by reggae artist Buju Banton |

Australian Unwrapped's Chosen Song from DJ Khaled:
Wild Thoughts (feat. Rihanna & Bryson Tiller)
Length: 3:24
Release: 2017
Opening Lyrics:
Another one
We The Best music
DJ Khaled
I don't know if you could take it
Know you wanna see me nakey, nakey, naked
I wanna be your baby, baby, baby
Spinning and it's wet just like it came from Maytag
White girl wasted on that brown liquor
When I get like this I can't be around you
I'm too lit to dim down a notch
'Cause I could name some thangs that I'm gon' do
Wild, wild, wild
Wild, wild, wild thoughts
Wild, wild, wild
When I'm with you, all I get is wild thoughts
Wild, wild, wild
When I'm with you, all I get is wild thoughts


More Songs to Listen to:
Closing page…
I hope you enjoyed knowing bits of the life of the music artist, DJ Khaled!
We have lots to offer about him.
Click the link above for DJ Khaled: Top 5 Songs to listen and relax or get on to the next artist whose life we are featuring next, Beyonce.
Share which segment you liked the most in the Comments section below so others can check it out!
Return to: Kygo: Bio, Life, Career, Awards, Facts, Trivia, Favorites
Next Bio: Beyonce: Bio, Life, Career, Awards, Facts, Trivia, Favorites
Support DJ Khaled: