Top 5 Tracks of Young Thug
We know how excited you are to be swept away by music through Young Thug's Top 5 Tracks. Australian Unwrapped would like to give you first a glimpse of the life of the artist. Enjoy reading and listening!
All about Young Thug 
Who is Young Thug: Young Thug was born Jeffery Lamar Williams on August 16, 1991. His career flourished to fame through the singles "Stoner" and "Danny Glover" in addition to appearances on several singles, including T.I.'s "About the Money", Tyga's "Hookah", and Rich Gang's "Lifestyle". Thug's first Billboard Hot 100 number-one single was "Havana," a song by Cuban pop singer Camila Cabello. Slime Language was released by YSL Records in 2018. He won the Grammy Award for Song of the Year in 2019 for his songwriting contribution to "This Is America".
Full Name: Jeffery Lamar Williams
Also Known As: SEX – Thugger
Born: August 16, 1991
Origin: Atlanta, Georgia, U.S.
Genres: Hip hop – Trap – Mumble rap – Progressive rap
Zodiac: Leo
This post contains some affiliate links. If you click through and make a purchase, I'll earn a commission at no additional cost to you.

Atlanta's Section 8 neighborhood, which is one of the most problematic areas, is where Thug was born.
Jeffrey (real name Young Thug'a) is an avid junkie. Thug consumes prescription cough syrup all day, smokes marijuana and eats molly; sometimes all at once and he rarely sleeps.
Jeff is a multi-child father. He has six children with four different women.


We freaking love music here at Unwrapped, and we adore Young Thug. In our humble opinion, here are the BEST FIVE SONGS by the legendary Young Thug (most liked, listened and downloaded songs) across the web!!!
Scroll for more!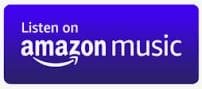 Five All-Time Best Songs of Young Thug
Go Crazy
Way 2 Sexy (with Future & Young Thug)
Hot (feat. Gunna)
Solid (feat. Drake)
Bad Boy (with Young Thug)


Go Crazy
Length: 2:56
Release: 2020
Opening Lyrics:
Oh, yeah
(Oh, is that Kaniel again?)
Oh
(Ayy, bring it, bring it back, bring it back, bring it back)
Oh, yeah
Laid up, got me thinkin', babe
Tell me if you with it 'cause I'm with it, babe
I haven't heard from you in a minute, babe
Just tell me what to do when I get it, babe
Gucci and Prada
Trips to your crib in the middle of the night
I know that you miss me 'cause I put it down right
Damn, babe, I can put you on a flight
You know that a nigga like me can change your life
Way 2 Sexy (with Future & Young Thug)
Length: 4:17
Release: 2021
Opening Lyrics:
I'm too sexy for my shirt
Too sexy for my shirt
So sexy, it hurts
I'm too sexy for Milan
Too sexy for Milan
New York or Japan
Yeah, whoa, whoa, whoa
I'm too sexy for this syrup
Too sexy for your girl
Too sexy for this world
Too sexy for this ice
Too sexy for that jack, yeah, yeah
I'm too sexy for this chain
Too sexy for your gang
Too sexy for this fame, yeah, yeah
I'm too sexy for the trap
Too sexy for that cap
Too sexy for that jack, yeah, yeah
Hot (feat. Gunna)
Length: 3:13
Release: 2019
Opening Lyrics:
Wheezy outta here
Hot, hot, hot, hot
Hot, hot, hot, hot
Hot, hot, hot, hot
Hot, hot, hot, hot
Everything litty, I love when it's hot
Turned up the city, I broke off the notch
Got some more millis, I keep me a knot
I created history and made me a lot
He tried to diss me and ended on Fox
We call them chopsticks 'cause they gonna chop
Took her out of Follies 'cause her pussy pop
I run it like Nike, we got it on lock
Cartier eye
I'm the bossman in a suit but no tie
I can't be sober, I gotta stay high
Pour me some syrup in a Canada Dry
Ridin' in the spaceship like Bonnie and Clyde
Solid (feat. Drake)
Length: 3:35
Release: 2021
Opening Lyrics:
Ayy, slip, slide, tryna provide for me, for me, for me
Find me somewhere out in London, you know that's the hideaway
I need some head and some moral support from you right away
Since I been makin' donations, see you like United Way (You know how I do)
Stories you told me 'bout him, I can see that it's night and day (He told me the truth)
Walkin' from here to my bedroom, it feel like it's miles away (There's too many rooms)
And I'm still hard body, I don't fear nobody
Phantom whips I'm ridin', all my friendships solid
I get big deposits, all my whips exotic
Revin' the engine, whoa
City dependin', I gotta finish it
Bad Boy (with Young Thug)
Length: 2:37
Release: 2021
Opening Lyrics:
Yeah
(Yo Pi'erre, you wanna come out here?)
Yeah
Will Smith and Martin Lawrence, I'm a bad boy
Went and got off my ass and got to the cash
And got in my bag, boy
Please don't think it's sweet, I stay with the heat
Even though I'm a sad boy
You better watch the way you breathe around me
'Fore that breath be your last, boy (let's go, yeah)
I've been drinkin' red rasp', boy (red, yeah)
I've been trappin' all these birds, McCoy (McCoy, brr, brr, brr, brr)
Newborn baby, my Richard Mille nine months (ooh)
Overseas, hundreds gettin', bitch, croissants (uh)
Young Thug : A Song List Worth Listening
I hope you enjoyed listening to Young Thug !
I undoubtedly knew that you'll love all five.
Share which song you liked the most in the Comments section below for others to try listening too.
More Music: Lil Tecca: Top 5 Songs
Support Young Thug: