Year of Change Body, Mind and Soul Fit by 40 Day 2
Max Atlas Day Two Year of Change
I woke up this morning feeling just fine, looking forward to another day of hard work and clean living. It turns out my fears from yesterday came true to an extent, as I started to experience some minor body aches at around 11 A.M. However, I will say that it was more of a pleasant kind of ache (if that makes any sense!) that feels less like a pain response and more like my body telling me I gave it a good workout. I guess this soreness means I've still got a lot of work to do because I must really be out of shape if I'm getting DOMS after just one day of light exercise.
Daily Image Year of Change Day Two #YOC
Today's workday was a bit of a challenge, but I managed to stay active and focused by getting up and walking around between clients. After my 10-hour shift, I came home and completed a workout consisting of bodyweight and dumbbell exercises with the rice. I capped it off with a nice cold shower, and I must say that I felt pretty accomplished and alive afterwards.
This evening's meal was great. If things continue this way, I'm going to have to change my preconceived notions of what "diet" foods are really like, because I'm finding a lot of these dishes to be surprisingly enjoyable!


Also See: 5 Ways You Can Transform Your Body Without Going to the Gym
Geo Life Meal Plan for Day Two
I am still not used to meal planning however it does not matter I have to retrain my brain to get this right. I will reference food weights and portions other than salad which I have not limited and will eat until feel full.
Daily Meal Plan Geo Lifestyle Day Two
Daily Planner of Geo Life Accountability Day 2
As I said yesterday the hourly planner was a little restrictive so have opted for half hourly planner which seemed easier to keep track of over the day.
Accountability Calander
Hourly Update
00:00
Sleep
.30
–
01:00
Sleep
.30
–
02:00
Sleep
.30
–
03:00
Sleep (Wake for pee)
.30
–
04:00
Sleep
.30
–
05:00
Sleep
.30
05:45 Wake
Clothes ready to go
06:00
Walk 40 Minutes
.30
Breakfast
Shower
07:00
Commute Listen to
motivational speaker
.30
Light exercise
08:00
Work
.30
–
09:00
Work
.30
–
10:00
Work
.30
–
11:00
Work
.30
–
12:00
Work
.30
–
13:00
Work
.30
–
14:00
Work
.30
–
15:00
Break
10 Minute walk after the meal
.30
Work
16:00
Work
.30
–
17:00
Work
.30
–
18:00
Work Start Commute Home 17:45
.30
Quick wash
Change of clothes
Tidy kitchen
19:00
Run child netball and watch
.30
Walk around the courts
while watching training
20:00
Eat evening meal and watch TV shows
.30
–
21:00
Start Blog for today
.30
–
22:00
The blog time slightly improved
.30
Bodyweight exercise
23:00
Supper
Read about blogging
Get Distracted by News
Tired as usually go to bed 22:00
.30
Sleep
24:00
–
Geo Life Accountability Daily Planner – Day 2 Year of Change
Also See: Ultimate Top 50 Workout Music Playlist – Max Atlas Geo Lifestyle
Daily Exercise Planner Day 2 Geo Life Year of Change
I felt ok first thing in the morning, I mean its annoying a little but its good to just do it, no matter how I am feeling, certainly not having a few beers in the evening while watch TV helped my head feel clearer in the morning. This is new and exciting so I feel happy and enthusiastic, my only hope is that I can keep it up.
| | |
| --- | --- |
| Type Of Exercise | Repetitions |
| Walking | 50 Minutes Slow to Moderate |
| Crunches | 3 sets 20 reps |
| Tricep dips | 3 sets 10 reps |
| Side plank (two sets on each side) | 4 sets 30 secs |
| Burpees | 3 sets 10 reps |
| 5Kg Rice Sack Tricep Extensions | 3 sets 5 reps |
| 5Kg Rice Sack Glute Bridge | 3 sets 5 reps |
Day Two Year Of Change Fit by 40 Exercises
Day Two of the Year of Change Wrap Up
What a day feeling really positive about my lifestyle changes, and overall wellbeing, I am afraid I won't be able to continue to live up to my new standards, but not going to quit (yet). Working 10 hours days is hard but in small ways satisfying, but what you going to do, at least its only 4 days per week and they give me enough money I don't quit.
I have read about mediation however it's not something I have ever considered, but certainly something I want to try. When I get the handle on my schedules and stick to it then medication will be a journey I would like to go on. Onwards and upwards I tell myself day two week one in my Year of Change.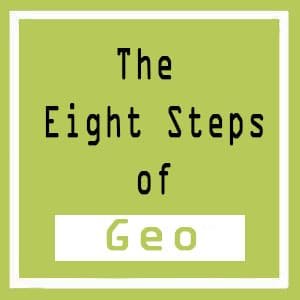 Tweet Me @maxatlasyoc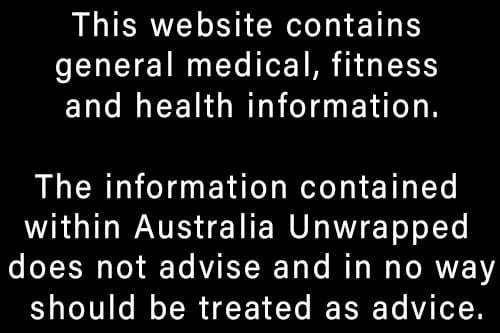 Also See: 12 Month Body Transformation Max Atlas Day 3