Nusa Penida is an exotic wonderland located on the southeastern coast of Bali, Indonesia. It's one of the most beautiful offshores that makes Bali a worth visiting panorama. The landscape measures about 202.8 kilometers square with majestic highlands of 524 meters altitude, breathtaking sceneries, and calm oceanic life. Lamentably, it got little attention from tourists a couple of years back. Nevertheless, advances in the peninsula's tourism industry led to enhanced tourist attraction.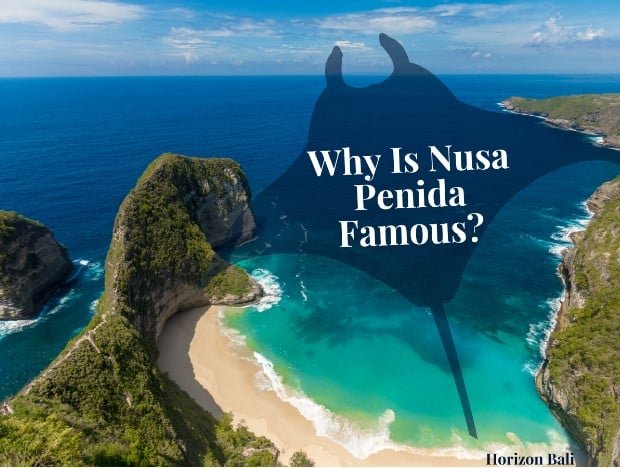 Right now, Nusa Penida is the most visited island compared to the neighboring Nusa Lembongan, Nusa Ceningan, and eleven smaller islets. There are several ways to travel around this phenomenal reef, such as via motorbike, scooter, and car. Just be ready for the rocky roads, steep steps, and scorching Sun. For the best experience, schedule your tour with the best travel companies like Horizon Bali because they know when and where to roam. They will guide you on getting Instagrammable pictures and the best places to visit (for Why Is Nusa Penida Famous?) during your short and long trips. Here's explained "Is Nusa Penida Worth A Visit?" 
Is Nusa Penida Worth A Visit?
Nusa Penida is a worth-seeing island beautified with rocky hills, foaming seashores, pristine water, magical waves, and exotic limestone caves. Moreover, it is a famous landscape where many domestic and foreign tourists enjoy vacations. The following are the alluring sites that make Nusa worth a view. 
Worth Visiting Sites In The West
When you go toward the West in Nusa Penida, you can discover popular places such as Kelingking Beach, Broken beach, Crystal bay, Angels Billabong, and Diamond beach. Bon Voyage!
Instagrammable Kelingking Beach
Kelingking beach is one of the most visited and captivating coastlines in Nusa Penida. It is famous for its breathtaking panoramas, perfect for capturing Instagrammable pictures. You can relish these exotic sceneries from the height. Moreover, you can also hike down to witness the dynamic high waves burbling on the white sandy seashore. However, walking down is challenging since the path is carved into the rocky and bordered by a wooden fence. 
Broken Beach and Angel's Billabong 
Another dramatic site for which Nusa Penida is among Bali's most famous islands is Broken Beach. The name explains the story of the tunnel formation in the cliff due to tidal abrasions. This spectacular bay encompasses a turquoise pond surrounded by refreshing green trees and shrubs that make the panorama worth capturing. 
Just a few steps away is the Angel's Billabong- the epitome of nature's wonders. Here the pond of crystal clear water tinted in emerald and azure, surrounded by the rock lagoons, is all scenic and awe-inspiring. Nevertheless, be careful while swimming in the pond at high tides to avoid being carried out to the sea. Moreover, here you will witness the Giant and harmless Manta rays. If you haven't seen them before, schedule your tour to arrive in the late morning. 
Crystal Bay and The Best Snorkeling Experience
Crystal Bay beach is an exotic palm-fringed coastline strewn with greyish-white sand, surrounded by crystal clear water. You can also see an islet a small distance away from the shore. Moreover, you can make out to Nusa Ceningan from this southwestern tip of Nusa Penida. Crystal bay is the most famous seascape for snorkeling with the calm Manta rays and other marine life. This land is enormously beautified with refreshing green trees and shrubby crops. Spare enough time from your trip to relax, swim, and snap this scenic panorama. 
Sights To Behold In The Eastern Penida
Here is some beautiful topography when you travel toward the East of Nusa Penida. 
Teletubby Hills-The Best Landscape
Teletubby Hills- an exotic sight featuring an undulating landscape enfolded in vibrant green hues and beautified with lavenders is worth becoming your next favorite spot. In addition to being a popular tourist destination, this picturesque location is ideal for pre- or post-wedding photo shoots. 
Sunrise At Atuh Beach
Atu beach, or Pantai Atuh ( in Bahasa), is another enchanting beach famous for its epic Sunrise view. Tourists arrive early here to witness the majestic Sun rising, portraying the best photograph ever. Unfortunately, the roads to this exotic peninsula are rough and rugged, and you have to hike down through the slippery gravel stones. Well, there's always hard work to attain something worthy. You can wear a helmet as a precaution.
Pura Goa Putri Temple and Cave
Nusa Penida has an exquisite Balinese Hindu temple carved within a limestone cave. Here Balinese Hindus pray for nature's blessings and the continuous supply of blissful holy water. Before entering the sacred place, you must climb more than a hundred steps, and tourists wear traditional skirts known as "Sarong." Inside the dark cave, you will witness the rare purplish to orange-tinted crabs found nowhere else.