According to the ranking reports by Global Finance, as of March 2022, Sydney is considered the sixth most liveable city across the globe. These rankings were based on varied parameters including the infrastructure, environment, healthcare, and education.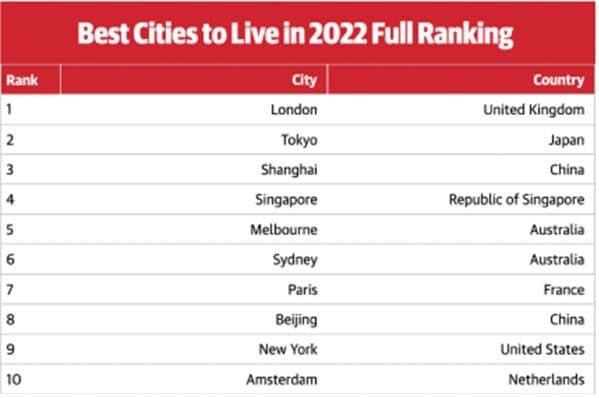 Those graduating from high school have some great higher education options within the city. In fact, Australian universities are considered some of the best in the world. You can choose an international school with all the educational facilities to shape a great future. 
If you are planning to move to the city, you would want to know more than its entertainment sector. You want to understand what exactly makes the lives of the citizens here so comfortable and how you can live a similar life.
World-class utility infrastructure
One of the heavily regulated sectors of Australia, the utility sector, is responsible for the distribution of water, electricity, and drainage services to households, communities, and businesses.
Now, if you are moving to Sydney and renting a house that was not pre-occupied, you will need an electricity and gas provider. One great advantage of living in Sydney is that energy is not regulated by the state. You can compare different energy suppliers and networks before picking one available in the market today.
If you are moving to Sydney, for instance, you can compare plans offered by leading energy retailers, such as Alinta Energy, AGL Energy, or Origin Energy. All these retailers supply both electricity and gas billing to homes and businesses in Sydney.
Why should you compare? You should compare because electricity and gas prices are constantly changing and the providers are bringing out new deals frequently. Comparing two different suppliers will help you find a better plan or deal that's available. When you are moving to Sydney, you can easily pick the one that suits you best.
Healthcare
Healthcare in Australia is patient-centric, which is perhaps why it is regarded as one of the best healthcare systems in the world. If you are relocating to Sydney, you will often hear Medicare in conversations that circle healthcare.
Medicare is a public health system that financially supports the medical costs of the citizens and also the residents of the city. If your country has a Reciprocal Health Care Agreement with Australia and you are residing in the city on a 457 visa or some other work visas, some percentage of your medical bills may be covered by Medicare.
It is important to note that dental treatment and ambulance fees are not covered under Medicare; however, for residents of NSW, the state government subsidises around 49% of the total cost of an ambulance. You may dial 000 in case of an emergency.
Apart from dental and ambulance fees, there is also a volunteer-based state emergency service. These volunteers provide 24/7 services and assistance during emergencies, which include:
–      Bush search and rescue
–      Road accident rescue
–      Floor and storm rescue
–      Vertical rescue
–      Education
The education sector of the country caters to the needs of many different people, it is also high-quality. There are public, private, faith-based, and international schools for children.
Those graduating from high school have some great higher education options within the city. In fact, Australian universities are considered some of the best in the world.
Children also have opportunities to be a part of social work programs and undertake courses in advanced studies.
As for the cost of education, those who are permanent residents of the city are entitled to free education. Non-resident students will have to pay for their schooling or courses determined by the institution.
Conclusion
Premium utility infrastructures, state-of-the-art healthcare facilities, and high-quality education are what make Sydney not only perfect to live in, but also to study and work. Choosing to live and work in this wonderful city may turn out to be the best decision you ever make.