Max Ignatius Atlas Year Of Change Day 77
I went to bed on time last night so I could finally get caught up with my sleep. It was great to wake up feeling fully rested again, and I still had enough time to relax a bit and appreciate the morning before I went to work. A good night's sleep will do wonders for your mood, but a beautiful morning might do even better. Even though a Sunday work called us in at double pay as we have a deadline for a major project.
Things got a little tougher once I got to work, though. For whatever reason, my boss came in and chewed me out for something that wasn't even remotely my fault. Normally I would have defended myself, but I could see that it would have been a waste of time and energy. I just promised that I'd be better in the future, and that was that. I didn't do anything wrong, so I'm just going to keep doing what I've been doing, continue to do my best work, and everything will be fine in the end. I guess that incident at work left me extra motivated because I had my most intense workout in weeks.
Daily Image Year of Change Day 77 #YOC
I am still feeling chubby however when have clothes on they fit a sugar load better.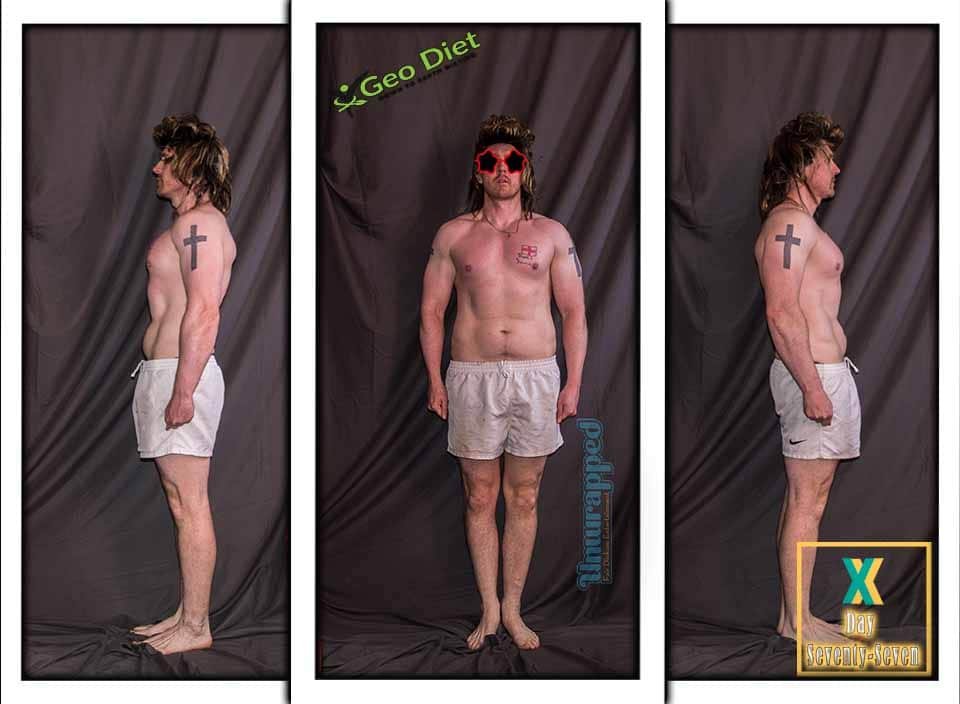 I more than made up for my past few efforts, but I don't even want to think about how sore I'm going to be tomorrow. One of my kids came in as I was finishing up, and he described to me how the cells in my muscles would rebuild themselves during the following hours. I was pretty impressed that he learned such an advanced concept at his age. Some days I swear my kids are growing into little geniuses, but then other days I have to remind them that they need to eat lunch. Oh, the joys of parenthood.
Also See: How Long Does It Take To Transform Your Body To Muscle – Day 35
Geo Life Meal Plan for Day 77
Daily Meal Plan Geo Lifestyle Day 77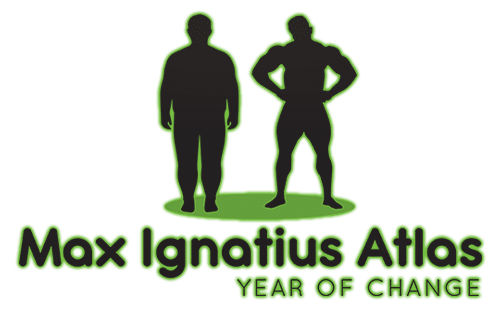 Daily Geo Lifestyle Planner Day 77
Unexpected work day as called last minute, but I will be able to use the extra pay to buy a decent weight bench.
Accountability Calendar
Hourly Update
00:00
Sleep
.30
–
01:00
Sleep
.30
–
02:00
Sleep
.30
–
03:00
Sleep
.30
–
04:00
Sleep
.30
–
05:00
Woke to phone call urgent project
Felt annoying but double pay
5,4,3,2,1
Up
Ready for jog 05:15
.30
–
06:00
Jog + Meditate
.30
–
07:00
Commute
.30
Car park Routine
08:00
Work
.30
–
09:00
Work
.30
–
10:00
Work
.30
–
11:00
Work
.30
–
12:00
Work
.30
Break + 10 min walk
13:00
Work
.30
–
14:00
Work
.30
–
15:00
Work
.30
–
16:00
Work
.30
–
17:00
Work
.30
–
18:00
Work – Start Commute Home 17:45
.30
Wash
Change
House Hold Chores
19:00
Activites with Kids
.30
–
20:00
Eat evening meal
.30
Jog
21:00
–
.30
HIIT
22:00
–
.30
Supper
Worked on blog
23:00
–
.30
Final blog checks and
house check + Packed lunch
24:00
Sleep
Geo Life Accountability Daily Planner – Day 77 Year of Change
Also See: What is Stoicism? Things You Need to Know about Stoic Philosophy
Daily Exercise Planner Day 77 Geo Life Year of Change
Day 77 Year Of Change Fit by 40 Exercises
Week Eleven Body Weight Reveal
I have taken this at the same time of the day, with just underwear on as I did on previous weigh ins.
Conditions
First thing in the morning
After passing urine
Underwear only
Same Digital Scales
| | |
| --- | --- |
| Date | Weight |
| 28/02/2021 | 121kg |
| 07/03/2021 | 119.4 |
| 14/03/2021 | 119.0 |
| 21/03/2021 | 118.1 |
| 28/03/2021 | 117.3 |
| 04/04/2021 | 116.6 |
| 11/04/2021 | 115.7 |
| 18/04/2021 | 115.1 |
| 25/04/2021 | 114.9 |
| 02/05/2021 | 114.2 |
| 09/05/2021 | 113.1 |
| 16/05/2021 | 111.3 |
Week 11 Geo Diet Weight Loss
This week I went hard and did some basic intermittent fasting with unbelievable result, I cannot believe I dropped near 2 KG, I don't think this rate is sustainable or healthy so will scale back a little bit next week but huge loss and showing in the photos.
Quote of the Day
A disciplined mind leads to happiness, and an undisciplined mind leads to suffering.
― Dalai Lama
Day 77 of the Year of Change Wrap Up
Today was unexpected a loss of precious time, a gain of money and helping out at work. I took some flak but just was not even worth worrying about as likely a stress reaction, I have a choice, I either react or don't and in this case, I choose not to care.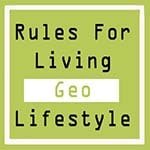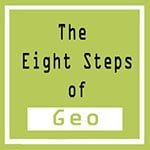 Tweet Me @maxatlasyoc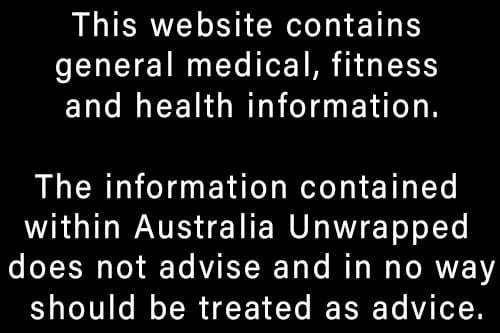 Also See: 5 Myths About Stoicism That You Should Be Aware Of