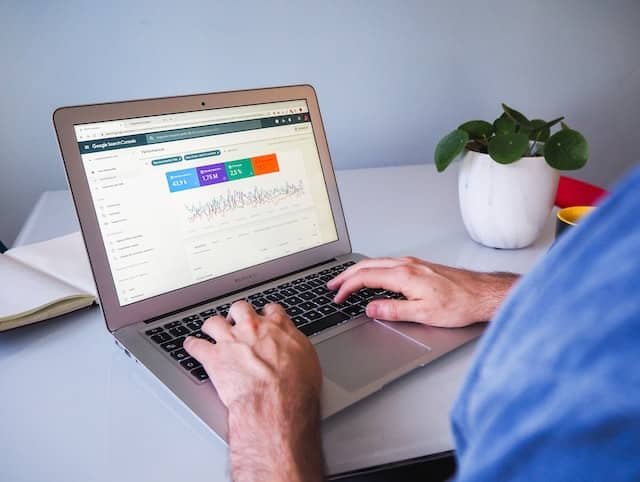 The purpose of your website can be quite diverse, from describing your personal brand to selling your products and services. But regardless of its nature, every website needs to establish strong relationships with its visitors in order to succeed. Trust is a key component of this relationship, assuring audiences it's perfectly safe to engage with your business. To that end, here are some ways you can build the authenticity and credibility of your website and find new growth opportunities:
Convey the right message
In order to build credibility and help your website stand out, you will need to communicate with your audience. The best way to do that is by writing a compelling brand story, highlighting a clear brand message, and including a straightforward value proposition. These factors are quite effective at encouraging individuals to reach out and build stronger connections with your brand. If you manage to make your message simple and concise, but still engaging enough to entice visitors, it will demonstrate to audiences that you put time and effort into crafting it and allow you to appear more trustworthy.
Leverage testimonials
Real client reviews and testimonials are vital to the success of any website. They represent a critical factor in the buyer journey, encouraging consumers to make a purchasing decision. The more positively people are talking about your brand online, the easier it will be to improve your credibility and attract more website visitors. Start by providing positive user experiences, from the speed and accessibility of your website to the quality of your offerings. Then, enable audiences to leave feedback on online directories, and consider highlighting good ones on your site as well. Respond to each review you receive in a professional manner to boost authenticity.
Include authentic images
Visual media is the most frequently consumed content online, as it communicates clear messages in a compelling manner. Take advantage of this fact and fill your website with high-quality professional images that describe your business and offerings in greater detail. Even if your website doesn't aim to sell anything, using photos and videos to describe what you do, convey your goals and values, or simply share your company culture can be a great tactic. All of these solutions will help make your brand appear more human to audiences, building authenticity and trust in the process.
Invest in branding
In countries such as Australia, branding is thought to be the key to greater credibility. Here, businesses often hire Impressive Digital – Melbourne marketing agency to help them develop the right marketing strategies that will solidify their branding efforts. These experts can leverage innovation and creative cross-channel strategies to help websites generate more traffic, build loyalty among their audiences, and ensure fast growth. If you want to achieve similar results, consider hiring experienced local professionals and developing an impactful marketing campaign.
Build an FAQ section
Across the US, on the other hand, frequently asked questions (FAQ) sections are a popular method of building credibility and trust. If your website receives the same types of questions from visitors frequently, you should think about implementing an FAQ section as well. Here, you can write out the common questions you get from audiences, answer each one correctly and concisely, and even include some additional information as needed. FAQs can be quite helpful in streamlining processes and reducing the load on your customer service, while building authenticity along the way.
Ensure you have an SSL
A Secure Sockets Layer (SSL) certificate is one of the most important aspects every website should have. Appearing as a small padlock icon next to your URL, an SSL certificate will ensure that all website information and customer data is encrypted and safe. This is a vital factor that determines the level of trust among audiences, especially when it comes to websites that accept payments – customers want to know their sensitive information is safe. Along with building credibility, an SSL certificate might also improve your search engine rankings, as Google has started to weigh more importance on this aspect.
Utilize trust badges
Every industry has certain trust badges that represent certificates from industry-leading organizations confirming authenticity, dependability, and compliance with regulations or procedures. For instance, e-commerce sites might decide to display the logos of credit card brands their customers can use, while websites offering specialized services could benefit from showing third-party endorsements from known companies. These trust badges are typically placed in a website's footer and are displayed on each page. Representing endorsements from established entities, trust badges are a brilliant method for websites to build trust and reliability among their audiences.
Authenticity and credibility aren't simple to build, especially for new websites. But by following the advice above and investing in a few key aspects, you can build trust with your audience more easily.