Top 5 Tracks of Vance Joy
We know how excited you are to be swept away by music through Vance Joy's Top 5 Tracks. Australian Unwrapped would like to give you first a glimpse of the life of the artist. Enjoy reading and listening!
All about Vance Joy 
Who is Vance Joy: Vance Joy is an Australian singer and songwriter, born James Gabriel Keogh on December 1, 1987. In March 2013, he debuted the album EP God Loves You When You're Dancing. 2013 Triple J Hottest 100 voted the hit song "Riptide" to the Top Rank. He obtained the accolade Best Male Artist at the 2015 ARIA Music Awards.
Full Name: James Gabriel Keogh
Born: December 1, 1987
Origin: Melbourne, Victoria, Australia
Genres: Indie pop – Indie folk
Zodiac: Sagittarius
This post contains some affiliate links. If you click through and make a purchase, I'll earn a commission at no additional cost to you.

His stage name Vance Joy originally comes from a novel called Bliss by Australian author Peter Carey who had a small appearance in the book.
He studied Law for 6 years and stopped when he only needed a year-long traineeship to become fully qualified as a lawyer.
He's into football! He played professionally as a defender with the Coburg Football Club (the reserves club for Richmond) for five full seasons.


We freaking love music here at Unwrapped, and we adore Vance Joy. In our humble opinion, here are the BEST FIVE SONGS by the legendary Vance Joy (most liked, listened and downloaded songs) across the web!!!
Scroll for more!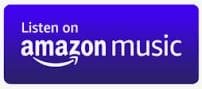 Five All-Time Best Songs of Vance Joy
Riptide
Georgia
Mess Is Mine
Saturday Sun
Fire and the Flood


Riptide
Length: 3:24
Release: 2013
Opening Lyrics:
I was scared of dentists and the dark
I was scared of pretty girls and starting conversations
Oh, all my friends are turning green
You're the magician's assistant in their dream
Ah-ooh-ooh-ooh, ah-ahh-ah-ah
And they come unstuck
Lady, running down to the riptide
Taken away to the dark side
I wanna be your left hand man
I love you when you're singing that song
And I got a lump in my throat
'Cause you're gonna sing the words wrong
Georgia
Length: 3:50
Release: 2015
Opening Lyrics:
She is something to behold
Elegant and bold
She is electricity
Running to my soul, oh
And I could easily lose my mind
The way you kiss me will work each time
Calling me to come back to bed
Singing Georgia on my mind
And I, and I
Lips generous and warm
You build me up like steps
Eyes innocent and wild
Remind me what it's like, oh
Mess Is Mine
Length: 3:43
Release: 2014
Opening Lyrics:
Talking like we used to do
It was always me and you
Shaken up and shipping out
Check me in and check me out
Do you like walking in the rain
When you think of love, do you think of pain
You can tell me what you see
I will choose what I believe
Hold on, darling
This body is yours, this body is yours and mine
Hold on my darling
This mess was yours, now your mess is mine
Saturday Sun
Length: 3:34
Release: 2018
Opening Lyrics:
Oh, Saturday Sun
I met someone
Out on the West Coast
I gotta get back, I can't let this go
Oh, Saturday Sun
I met someone
Don't care what it costs
No ray of sunlight's ever lost
So tired of sleepin' alone
So tired of eatin' alone
I need to ask her what's goin' on
Are we goin' strong?
She felt like resting her head
My shoulder was the perfect height
We fit so right, so what's goin' on?
Fire and the Flood
Length: 4:09
Release: 2015
Opening Lyrics:
I was only walking through your neighborhood
Saw you out loud honey in the cold I stood
Anywhere I go there you are
Anywhere I go there you are
I been getting used to waking up with you
I been getting used to waking up here
Anywhere I go there you are
Anywhere I go there you are
There you are
There you are
You're the fire and the flood
And I'll always feel you in my blood
Everything is fine
When your hand is resting next to mine
Vance Joy : A Song List Worth Listening
I hope you enjoyed listening to Vance Joy !
I undoubtedly knew that you'll love all five.
Share which song you liked the most in the Comments section below for others to try listening too.
More Music: Mark Ronson: Top 5 Songs
Support Vance Joy: