Max Atlas Year of Change Day Four
I slept much better last night, and I dare say it was partly because I dreamed about eating a tasty homemade cheeseburger. I could practically feel all the pleasurable sensations that come with eating a burger, so much so that it felt like I had actually cheated after I woke up.
In the morning, I ate a handful of blueberries and went on a nice walk. During the walk, I encountered a stray dog sniffing around some bins, and he looked at me as if to say what the hell do you want? I wanted to say "lose weight and be less fat", but as I approached the dog it scurried down an alleyway.
Daily Image Year of Change Day Four #YOC
I Got to be happy with that the slimming shorts in play, well body transformation over job done me thinks. On second thought's maybe not lets crack on, I have come to the conclusion that it's not possible to fast forward one year, so I just have to grind.
I must admit that later on, I started to feel a bit tired, and was tempted to forego any more workouts or dieting for the rest of the day. However, I was able to catch myself, and I went to try on a pair of my 40-inch skinny jeans; they were so tight that I couldn't even button the fly up. This humiliation was more than enough to motivate me to stop being such a wimp.


Since I was feeling a little extra motivated, I lightly increased the pace for tonight's exercise. Naturally, I'm going to feel a bit sorer than usual due to the increased intensity, but I'm opting not to take any analgesics for the inevitable DOMS. Muscle soreness is an essential part of this journey, so I mustn't numb myself to it in any way.
Once again, I was pleasantly surprised by how much I enjoyed this evening's meal. All in all, I feel like these first few days really enlightened me about the mentality I need to adopt in order to achieve my goals both physically and mentally.
Also See: Initial Public Offering on the ASX
Geo Life Meal Plan for Day Four
Daily Meal Plan Geo Lifestyle Day Four
Daily Planner of Geo Life Accountability Day 4
After a good sleep and cool dream last night I felt fully ready for the day. Had to deal with a bit of bull-shit at work, but who doesn't but nothing I cannot handle. I have been looking more at the medication, but not yet ready to jump straight in. Interestingly I am not looking at things in blocks of time, and the more I plan each day the more I realise that time is our most precious commodity. Accounting for myself and time is so interesting, no matter what I have heard about the benefits I always dismissed it as bullshit, however, I have to say at this early stage I think I was wrong.
Accountability Calendar
Hourly Update
00:00
Sleep
.30
–
01:00
Sleep
.30
–
02:00
Sleep
.30
–
03:00
Sleep
.30
–
04:00
Sleep
.30
–
05:00
Sleep
.30
05:45 Wake
Clothes ready to go
06:00
Intermittent brisk and slow
walk 40 Minutes
Looked forward to it
.30
Breakfast
Shower
07:00
Commute Listen to
motivational speaker
.30
Light exercise
08:00
Work
.30
–
09:00
Work
.30
–
10:00
Work
.30
–
11:00
Work
.30
–
12:00
Work
.30
–
13:00
Work
.30
–
14:00
Work
.30
–
15:00
Break
10 Minute walk after the meal
.30
Work
16:00
Work
.30
–
17:00
Work
.30
–
18:00
Work Start Commute Home 17:45
.30
Quick wash
Change of clothes
Tidy bedroom and vacuum
19:00
Cleaned hallway floor and kitchen
.30
General house duties
20:00
Eat evening meal and watch TV shows
.30
–
21:00
Start Blog for today
.30
–
22:00
Bodyweight exercise
.30
Supper
Read about anxiety
Quick look at the news regretted it
23:00
Sleep
.30
–
24:00
Sleep
Geo Life Accountability Daily Planner – Day 4 Year of Change
Also See: How to Find the Next Hot Stock and When to Sell
Daily Exercise Planner Day 4 Geo Life Year of Change
The exercises are certainly not yet natural, I find myself looking at YouTube videos to get the correct foam etc. But even this early on into my Year of Change I am feeling pride, satisfaction and more comfortable with myself and my choices. What I like about eating well and exercising is you don't feel a pang of slight guilt, if anything you feel self-satisfied. Don't get me wrong pizza, burgers and doughnuts all taste good in fact great, but I am certain they trigger a chemical cascade to want more and more, as with the diet plan I am following, while not limiting my vegetable, I am certainly feeling a little less hungry in-between meals.
The exercise is also such a feel good factor, I got spotted before work by a college, they ribbed me but I didn't respond just smiled and got on with it.
| | |
| --- | --- |
| Type Of Exercise | Repetitions |
| Walking | 50 Minutes Slow to Fast |
| Crunches | 3 sets 20 reps |
| Press-ups | 3 sets 10 reps |
| Bodyweight squats | 4 sets 5 reps |
| Leg raises | 3 sets 5 reps |
| 5Kg Rice Sack One Arm Swing | 3 sets 5 reps |
| 5Kg Rice Sack Lunge | 3 sets 5 reps |
| 5Kg Rice Sack Calf Raise | 3 sets 5 reps |
Day Four Year Of Change Fit by 40 Exercises
Day Four of the Year of Change Wrap Up
Not the worst day of my life that's for sure, the sun is shining, and I feel the steps I am taking are for all the right reasons. Taking each day as it comes and making the most of it is really important, the newfound accountability is really interesting, and not as restrictive as I thought it would be, however, I am still no doubt this is a honeymoon stage and there will be dips. I promise myself this I will endeavour for the good days to out way the bad, and try in the bad days to find some lessons.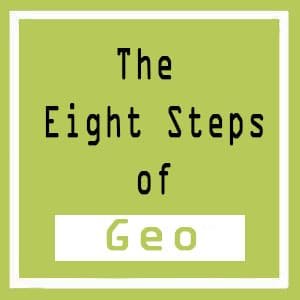 Tweet Me @maxatlasyoc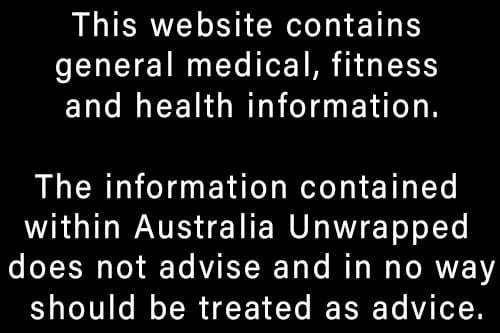 Also See: 12 Month Body Transformation Max Atlas Day 3