Setting out on a trip to Australia opens up a realm of adventure, culture, and unparalleled natural beauty. With its breathtaking landscapes and lively urban centers, the Land Down Under caters to every type of traveller. 
To ensure you make the most of your Australian journey, we've created a list of the top 10 tips you simply can't ignore.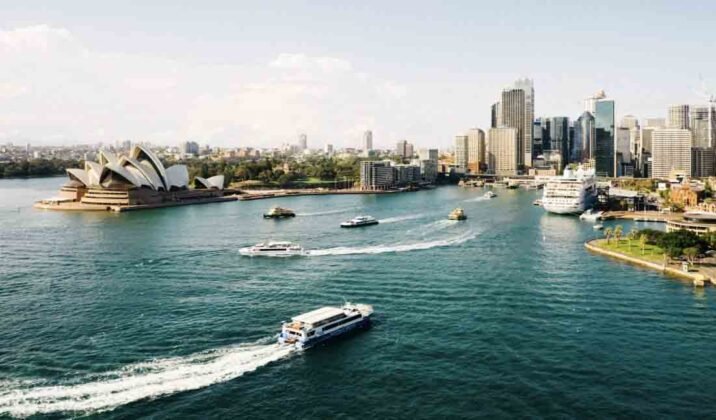 Tip 1: Plan Ahead for Visa and Documentation
Before you begin your Australian adventure, make sure you have your  Australia visa for Indians ready in your hands. Australia tourist visa is open now, so Indians can apply whenever they wish. 
For your Australian visa application, ensure you have the following:
A valid passport with at least 6 months validity, 

Online visa form, 

Passport-sized photos, 

Proof of sufficient funds,

Travel plans with flight itineraries and accommodation bookings.

If applicable, include a cover letter, marriage certificate, police clearance certificate, and an invitation letter from an Australian relative or friend. 

Depending on your situation, you might need to offer more documents.
The type of visa you will most likely apply for is the Australia Visitor visa (subclass 600).  The Australia tourist visa processing time is between 3- 22 days. The Australia visa fees that you must consider start at AUD 190.
You can also apply for an Australian visa through Atlys. When you apply through Atys, there are a few things to note:
Australia visa fees: ₹15,279

Australia visa processing time: 17 Days
Tip 2: Choose the Right Time to Visit
The ideal time to visit Australia depends on your preferences and the regions you plan to explore, as the country's vast size leads to diverse climates and seasonal variations. 
Summer (December – February):
This is peak tourist season, especially in coastal areas and major cities.

Perfect for beach activities, water sports, and outdoor festivals.
Autumn (March-May):
Mild temperatures and fewer crowds make it an attractive time to visit.

Ideal for outdoor activities like hiking and exploring national parks.
Winter (June – August):
Northern regions experience warm temperatures, making it a popular escape from colder climates.

Southern regions, like Sydney and Melbourne, have cooler temperatures.

Skiing and snowboarding enthusiasts can head to the ski resorts in New South Wales and Victoria.
Spring (September – November):
Mild weather and blossoming landscapes make spring a pleasant time to visit.

Perfect for viewing wildflowers, especially in Western Australia.

Whale watching season along the east coast.
Seeing that Australia is great to visit any time of the year, definitely worth it to get your Australia visa for Indians as quickly as possible and to avoid delays in the Australia visa processing time.
Tip 3: Explore Diverse Destinations
Australia's vastness offers a range of landscapes, cities, and cultural experiences that appeal to all types of travellers. Some places to explore are:
Iconic Cities: 
Immerse yourself in the urban pulse of cities like Sydney, Melbourne, and Brisbane.
Natural Marvels: 
Visit the Blue Mountains provide chances for hiking, climbing, and exploring canyons.

The Great Barrier Reef is perfect for snorkelling, scuba diving, and exploring vibrant coral reefs and marine life.

Ningaloo Reef, Western Australia, offers incredible snorkelling and diving experiences.
Outback Adventures: 
Uluru-Kata Tjuta National Park offers an unforgettable outback encounter.

Cradle Mountain-Lake St Clair National Park, Tasmania

Freycinet National Park, Tasmania

Kakadu National Park, Northern Territory
Wine Regions: 
Delight in world-class wines in places like the Barossa Valley and Margaret River.
Island Getaways:
Uncover hidden gems such as Kangaroo Island and the Whitsundays. These tranquil island destinations promise serene beauty and a connection to nature.
Tip 4: Pack Wisely for the Australian Climate
When gearing up for your Australian adventure, packing wisely for the diverse climate is essential.
Layering:

Pack adaptable clothing to layer according to temperature shifts. Light sweaters or jackets are useful for cooler moments.

Sun Protection:

Bring wide-brimmed hats, sunglasses, and high-SPF sunscreen for protection against Australia's intense sun.

Breathable Fabrics:

Opt for lightweight, breathable materials like cotton and linen to stay cool on warm days.

Rain Gear:

Consider a compact rain jacket or umbrella for unexpected rain showers.

Footwear:

Sturdy walking shoes or hiking boots are essential for outdoor activities.

Swimwear:

Include swimwear for enjoying beaches and water activities.

Adaptable Attire:

Pack a mix of casual and slightly dressier clothing for various occasions.

Chargers and Adapters

: Stay connected with device chargers and power adapters.

Reusable Water Bottle:

Stay hydrated by carrying a reusable water bottle, particularly during outdoor ventures.

Camera Gear:

Pack your camera, extra batteries, and memory cards to capture memories.

Medications and First Aid

: Carry necessary medications and a basic first aid kit.
Tip 5: Experience Local Cuisine and Culture
Experience Australia's culture by tasting traditional dishes like meat pies and fish and chips. Or enjoy fresh produce and artisanal treats at local markets while connecting with local producers. 
Attend festivals celebrating the country's diverse heritage, and engage with locals through cooking classes, art workshops, or cultural tours to learn about their daily life and traditions. 
Tip 6: Embrace Outdoor Adventures
Hiking Trails: Lace up your shoes and explore Australia's diverse landscapes on well-marked hiking trails.
Beach Bliss: Bask in the sun on Australia's pristine beaches. Swim, surf, or simply relax with the soothing sound of waves as your backdrop.
Wildlife Encounters: Head to national parks and wildlife reserves to spot native animals in their natural habitat. Kangaroos, koalas, and vibrant birdlife are waiting to be discovered.
Camping Escapes: Camp under the stars on designated camping grounds. Experience the tranquillity of nature while roasting marshmallows around a campfire.
Tip 7: Understand Wildlife and Nature
Discover Australia's remarkable wildlife and natural beauty for a rewarding experience. At Kangaroo Island, observe kangaroos, sea lions, and koalas thriving in their natural habitats, giving you a special glimpse into their lives.
In Kakadu National Park, explore diverse ecosystems where you can spot crocodiles, birds, and various wildlife coexisting naturally. Connecting with these environments deepens your appreciation for Australia's biodiversity and the balance of its natural world.
Tip 8: Connect with Local Communities
Make your Australian adventure more meaningful by connecting with local communities. Join cultural workshops, explore markets, and take guided tours led by locals to learn about their way of life. 
Stay in accommodations that offer interactions with hosts, attend festivals, and consider volunteering to form genuine connections. Engaging with locals enriches your experience, giving you a deeper understanding of Australia's diverse culture.
Tip 9: Plan for Transportation and Getting Around
Use public transportation in cities, consider car rentals for remote areas or road trips, and use flights for long distances. Ride-hailing, biking in bike-friendly cities, and walking in pedestrian-friendly areas offer convenient options. Navigation apps assist in unfamiliar places. 
Well-considered travel arrangements help you maximise your time in Australia, whether you're discovering city centers or venturing into less-explored regions.
Atlys can help you get your Australia visa for Indians hassle-free so you can spend more time on travel arrangements like these. 
Tip 10: Capture Memories and Stay Connected
Capture stunning photos of your journey, whether it's the iconic Sydney Opera House or the natural beauty of the Great Ocean Road. Utilise free Wi-Fi at public places like cafes, libraries, and hotels to stay connected.
By blending the impact of captured moments with staying connected through technology, you can fully embrace your Australian adventure, ensuring your memories are both vivid and shared.
Ready To Pack Your Bags?
Get ready for an unforgettable Australian adventure rich with cultural experiences and natural exploration. You'll maximise every moment of your journey by embracing these essential top 10 tips, including visa planning, local cuisine, outdoor adventures, and memory-making.
And to think, all you need to make all this happen is an Australia visa for Indians. Allow Atlys to help you make this journey a possibility!