Ten Amazing Australian White Wines
Are you a wine lover looking for a food-friendly, mouth-filling and textural medium to full-bodies wine or do you prefer a thirst-quenching, crispy and wispy light-bodied wine to enjoy before meals and during social events? Australian wines are unmistakable with its flavours ranging from one region to another.
To name the best Australian white wine is simply impossible, however, we do the second-best thing and teach you more about the winemakers and which we think is the 10 best wines to buy in Australia in 2023.
The best social drinking white wine should include something like a Sauvignon-Semillon blend, Sauvignon Blanc and Riesling. When you look for a great white wine to accompany your meals try wines like Semillon or Chardonnay.
While it is difficult to choose, try one of our recommended top white wines to buy in Australia in 2023
1. Brokenwood
If you are a wine lover that loves the Aussie wine festivals and events you must have seen one of Australis's top wines, Brokenwood. This winemaker in the Hunter Valley gives tours, tastings and even the opportunity to see how their wines are made.
One of their flagships and excellent wines is the ILR Reserve Semillon which won the "Best Semillon" competition twice and holds a gold medal and a platinum trophy for excellence.
It is released six years after producing with no oak, but stainless-steel fermenting. It pairs exceptionally well with freshly shucked oysters, other seafood and Asian food.
Read More: Best Food Festivals In Australia
2. Leeuwin Estate
In Western Australia's Margaret River district is the vineyard of Leeuwin Estate that produced its first vintage in 1979. Since it started it has become one of Australia's most renowned estates with an art gallery, cellar doors, award-winning restaurant and spectacular events that attract wine lovers from around the globe.
Exporting to thirty markets around the world this loved Aussie winery's wines are something you should include in your shopping. Try the 2018 Art Series Riesling with its delicate, fragrant nose that features a combination of apple, lemon, lime, chia seeds, lemongrass, Thai basil, Kaffir leaf and wet stone. It has a bright and crisp palate with a fine mineral thread.
If a Sauvignon Blanc and Semillon blend are more to your palate try the 2014 Art Series Sauvignon Blanc Semillon with its combination of sugar snap peas, juicy lime, mandarin and burnt lemon palate.
Read More: Sunken Ships to Explore Diving in Australia 
3. Sidewood
Sidewood with its prime location in the Adelaide Hill's cool climate is another award-winning wine. It has a whole range of wine products including Sidewood apple cider but also a sought-after white wine range.
One of the vineyards best is the very affordable 2018 Sidewood Chardonnay with a palate of grapefruit, white peach and honeydew melon. It is a complex, luscious wine with an incredible softness that would be the perfect companion to a chargrilled salmon.
Equally impressive is their 2018 Sidewood Sauvignon Blanc with its tropical and citrus aroma that is intertwined with the crisp and delicate flavours of lemon peel, passionfruit, green apple and lychee. It is a versatile wine that pairs well with the spiciness of Asian cuisine, game dishes and seafood.
Read More: Hunter Valley Wineries: A True Wine Love Story
4. Helm Wines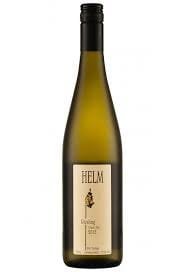 In Murrumbateman, NSW is the vineyard of Judith and Ken Helm with their Helm Wines. Helm Wines are among Australia's top winemakers and also the top in the Canberra District. They have two of Australia's top Rieslings.
The Helm Premium Riesling has received 14 trophies since its first release in 2004. It is a delicate and refreshing wine with a green apple and juicy lime flavour. It pairs exceptionally well with Asian cuisine and seafood but exceptional to drinks on its own too. If you want it to be crisper, buy it in 2020 and cellar it until 2015.
The Helm Riesling Classic Dry has a citrus aroma with a lingering and refreshing palate that is a combination of green apple and lime for intense citrus-like taste.
5. Pikes
In Clare Valley, South Australia is the vineyards of Pikes with their extraordinary selection of top Australian wine to buy in 2020. One of our favourites and that of fellow Aussies is the 2018 Olga Emmie Riesling.
It is a pale green-white wine with a fresh aroma of yellow peach and citrus blossom with a palate that is fresh and light. It is a great wine to drink or bottle age up to five years and an excellent wine to pair with Gruyere cheese for your cheese and wine parties.
The 2018 Luccio Pinot Grigio features an aroma of delicious red apple notes, stone fruits and gentle pear. It has a medium weight palate for a clean and dry taste that is great with Thai food or fish curry.
Read More: Best Towns in Australia
6. Grosset Wines

A Piccadilly Valley, Adelaide Hills wine with a refreshing taste is that of Grosset Wines with four vineyards. The 2017 Grosset Piccadilly Chardonnay is an intense white wine with flavours of peach, nectarine, grapefruit and hazelnut complexity. It is an excellent wine to buy in 2020 and drink it then or age it for up to seven years.
Read More: Street food to try in Australia
7. Fraser Gallop
Frazer Gallop in the Margaret River Region, Wilyabrup has 165 acres of Australia's best vineyards with award-winning wines. Buy the newly released 2019 Frazer Gallop Chardonnay with its aromas of citrus fruits and lemongrass that has hints of coconut husk. It has an interesting palate of vanilla cream and green pear and a must-taste wine.
The 2018 Parterre Semillon Sauvignon Blanc is excellent to open and drink, but in a year, it will taste even better. Buy it now and drink in 2020 to savour the light toasted, nutty and snow-pea fruit wine with its dry finish and youthful, clean finish.
8. Lethbridge
Lethbridge Wines has their own vineyards but sources from growers in various regions like Great Western, Pyrenees, Heathcote and Henty. This estate is 30 km northwest of Geelong with an excellent selection of wines.
It includes the elegant 2011 Allegra Chardonnay with its musky exotic aroma and limey acidity mixed with savoury cashew palate. When you prefer a sweet and complex wine, try the Lethbridge 2016 The Elixir. It is produced from pressed grapes with the juices solidly frozen that resulted in the sweetness of the wine.
Read More: Unique Australian Foods to Try
9. Frankland Estate
In the Frankland River region of South Western Australia is the Frankland Estate wines that compare and often exceeds the wines of Bordeaux, France. The 2018 Poison Hill Vineyard Riesling not only has a unique name, but unique taste to match.
It has aromas of jasmine green tea, citrus zest and white stone fruits with hints of spice and sage. The palate is dominated by pitchy textural characters, a hint of talciness, spice and tropical fruits.
10. Crawford River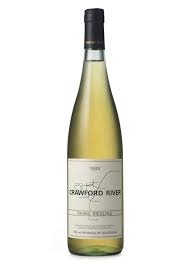 The Crawford River vineyard is in south-west Australia at Crawford River. The region which is actually a dairy, beef and wool region saw its first vineyard which is the Crawford River Estate in 1975.
From the young vines come the excellent 2018 Young Vines Riesling with its strong citrus and blossom notes. It is a delicious wine with a grapefruit pitch and mineral overtones.
From the older vines comes the 2011 Crawford River Semillon which is a balanced and elegant wine. It has a wonderful palate of minerals, lime and honeysuckle that is evenly poised and soft.
Conclusion
Regardless of whether you are looking for a white drinking wine to chill with, a lovely wine to accompany your seafood or wine for cheese and wine events, these best white wines to buy in Australia in 2020 should be on top of your list.
Read More: Top 10 food you Must Try in Australia
References
Also See : Top 10 Reasons to Visit the City of Churches, Adelaide in 2020
Top 10 Best Historical Architectural Buildings to Explore in Australia in 2020