Ten Amazing Australian Rosé Wines
While the typical Aussie Rose used to be grenache-based in a hot pink hue with often overtly sweetness, times have changed for Australian Rose wines. The recent years produce food-friendly, dryer wines. Now you have the best rose wines to buy in Australia in 2022 that are great refrigerated and excellent to quench your thirst. During the hot Australian summers, it is a favourite chilled wine. While great on its own it pairs with a wide variety of food.
Best Rosé Wines To Buy In Australia in 2022
1. Philip Shaw
The Philip Shaw winery is in the Orange region with an unusual altitude of 900 metres and a cool climate. The vineyard is in Koomooloo and it is here that the vibrant and alluring 2017 Pink Billy Saignee is produced. The pale pink salmon coloured wine is softly textured, magnificently sweet with an enticing ripe berry bouquet and palate.
2. Charles Melton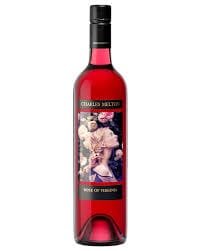 Charles Melton Wines is in the Barossa Valley with one of Australia's top Rose wines. The 2018 Rose of Virginia is a highly aromatic Rose infused with the bouquet of musk and hints of clove and mint.
Read More: Hunter Valley
3. Moorooduc Estate
The 2018 Moorooduc Estate Pinot Gris on Skins is a unique watermelon coloured wine with hints of red plums, rhubarb, pickled ginger, fennel, violets and rose petals. It is best to be drinking at cool temperatures with a platter of soft cheeses, delectable sushi or on its own as a refreshing mildly sweet Rose.
Read More: Top 10 Best Towns in Australia in 2020
4. Vasse Felix

Vasse Felix is in the Margaret River region and produces one of the top Rose wines in Australia. The 2019 Vasse Felix Classic Dry Rose with a nose of wild strawberry and pomegranate and cranberry sauce and a musk-like nuance. The palate has notes of rhubarb, strawberry and peach. It features a low acid profile which leaves you with an impression that it might be sweet even though it is more dry than sweet.
5. Wine by Farr
Farr is in the Moorabool Valley where the vineyards are influenced by the sea and the western plains and perfect temperatures and plentiful rain. The Farr Rising Saignee is a dry Rose with a varietal sweetness and full of flavour. It has a lovely salmon-pink hue with an earthy palate, perfumed with luscious fruit and a dry structured finish.
Read More: Melbourne Food & Wine Festival
6. The Lane Vineyard
The Lane Vineyard is in the Adelaide Hills region with a wine tasting and dining room serving wines from the vineyard. When you are looking for a stand-alone excellent drinking wine that you can drink throughout the year, try the Adelaide Hills Rose with its refreshing and savoury palate.
7. Dorrien Estate

From the Southern Australian vineyard comes the 2018 Bin 8 Rose filled with its floral and blueberry aroma. It gives you a luscious palate with fresh and light berries. It has a vibrant pink hue and great for drinking until 2022.
Read More: Top 10 food you Must Try in Australia in 2020
8. Kay Brothers

The Kay Brother Vineyard is the McLaren Vale Region offers wine drinkers an exceptional quality wine with the 2018 Grenache Rose. It is a pale pink wine with a nose of lime zest, rose petals and strawberries. Its palate is an outstanding blend of mandarin, berry fruits, a touch of spice and a dry finish.
9. Delamere Vineyard
From the renowned Delamere Vineyard in the Pipers River Region comes the crisp, very pale pink 2017 Delamere Rose with its tart raspberry and strawberry notes.
Read More: Top 10 Australian Wine to Taste in 2020
10. Bellebonne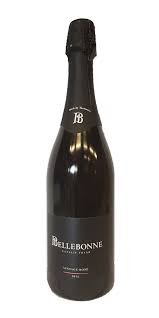 From Tasmania come this delicate pink 2016 Vintage Rose with a magnificent aroma of buttery pastry, Turkish delight, marzipan and strawberry. It has a gorgeous palate with subtle flavours with a delicate roundness with the slightest bitter orange tinge.
Read More: Best Food Festivals In Australia
Conclusion
We hope that you try one or more wines from our best rose wines to buy in Australia in 2022. Rose is the perfect wine for our laid-back lifestyle and warm climate to keep in your fridge and enjoy on its own or with your meals.
References
https://www.cellarmasters.com.au/rose/australian-wine
https://www.cellarmasters.com.au/rose/rose/wine/dorrien-estate-bin-8-south-australia-rose-ry8258
Main Image Source : Pixabay
Also See : Top 10 Of the Best Port Wines to Buy in Australia in 2020
Top 10 Reasons to Visit the City of Churches, Adelaide in 2020(Opens in a new browser tab)