Top 10 Of the Best Port Wines to Buy in Australia in 2020
Ten Amazing Australian Port Wines
The diverse cultural influences, outstanding climates and unique range of regions are the reasons why wines in Australia are comparable to the finest in the world. However, when it comes to port it is more interesting and complicated.
History of Port
Port is not an Aussie wine lets make that clear. Port comes from Portugal and this name is reserved for the Portugal Duoro Valley's wines.
Read More: Top 10 Australian Wine to Taste in 2020
Australian Port
When you talk about Port or rather fortified wines in Australia, they are called Topaque, Liqueur Muscat, Vintage and Tawny. The favourite in Australia is Tawny. The method used is through ageing for years before release and when you buy it, you know you can drink it immediately. Even when you cellar Tawny in Australia, the taste will not improve.
Port in Australia is produced in the warmest regions like Riverland, Barossa Valley, McLaren Vale and Rutherglen. Tawny's taste is powerful and rich with a lusciously sweet texture and shows flavours and aromas of caramel, grilled nuts, leather, five-spice and dried fruits.
It is higher in alcohol up to 14.5% with a deep red, dark purple or deep caramel colour, hence the name Tawny. It is great to drink modestly on its own while it pairs exceptionally well with cheesy pasta dishes and steaks.
We want to share the best port wines to buy in Australia in 2020, therefore are we looking at the winemakers that relish the challenge of making this unique wine.
According to the Australian winemakers, there is a distinct difference in taste when you compare Portuguese and Australian ports. The Aussie tawny is rare and grand with an age intense character and nuttier, sweeter and richer than Portuguese ports.
When you want to taste the exceptional taste of Aussie port, stick to these names below.
Top Australian Topaque, Liqueur Muscat, Vintage and Tawny Wines
1. Grant Burge
In Southern Australia in the Barossa Valley is Grant Burge winery. As a top dessert wine, it is excellent with cheese and biscuits after a meal and desserts. The Grant Burge Aged Tawny is made from a blend of Shiraz, Mataro and Grenache with a nutty and complex finish. The alcohol volume is 18.5%.
Read More: Bou-saada Vineyards and Wines
2. Seppeltsfield
Another Barossa Valley fortified wine that has been produced since the early 1800s is Seppeltsfield. Para 21-Year Old Tawny has a delicious sweet and complex taste that has been aged for a 21-year period. It is a sophisticated and rich port with an alcohol volume of 21%.
Read More: Top 10 Museums to Visit in Australia
3. Morris Wines
The Victoria Rutherglen region is where this top Aussie port is produced. David Morris is a fifth-generation wine-maker that produces the Black Label Old Tawney which is both velvety and smooth with a drying spice and a hint of cedar. Its alcohol volume is 17.50%.
Read More: Hunter Valley Wineries: A True Wine Love Story
4. McWilliams Wines
McWilliams ages the port for ten years with a nutty biscuity flavour. The Hanwood Estate 10-Year-Old Grand Tawny won various awards including the 2010 Royal Adelaide Wine Show. It has an alcohol level of 18.5%.
Read More: Luxury Hotels around Australia
5. Chambers Rosewood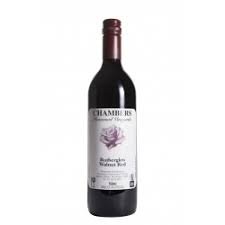 Chambers Rosewood is a Rutherglen winemaker with a variety of fortified wines that have been called one of Australia's top ports. One of the top includes Rare Muscadelle that has flavours of Asian spices, maple syrup, melted toffee and caramel and a slight balsamic vinegar flavour. It has an 18% alcohol volume.
Read More: Top 10 Most Dangerous Animals in Australia
6. St Anne's

The St. Anne's Vineyard has a matured and carefully blended deep amber St Anne's Liqueur Muscat. It has a palate of nutmeg, prunes and dried apricot with an exceptional buttery finish.
Read More: 10 Most Beautiful Australian Islands
7. Andrew Peace Wines
Andrew Peace wines come from their own vineyard and various other grapes in South Australia. This winemaker has an outstanding fortified wine like the 2008 Masterpiece Vintage Port. It has rich ruby and red hues with generous plum and blackberry palate.
8. Bass River Estate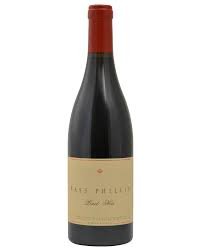 The Bass River Estate is next to the Bass River's west bank. It is one of the only vineyards that we know that produces a White Port. It is an exceptionally well-flavoured luscious and smooth port with hints of dried fruits, citrus and peach. It is a straw-gold port hat is produced from Riesling.
Read More: Best Chinese Restaurants In Melbourne
9. Big Hill Vineyard
Big Hill is in the Bendigo district and an award-winning producer of high-quality wines. They are the producers of a Victorian-style tawny port called BHV Port. It has an orange-red colour with a lingering port taste and the sweet fruit flavours.
10. Brandy Creek Vineyard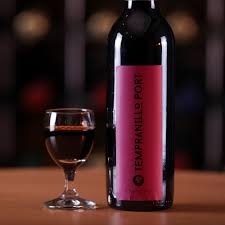 Brandy Creek is in the Victoria region with an exceptional port called 2008 Fortified Tempranillo. It has outstanding port qualities with luscious sweetness and a palate of honey, toffee and dark black fruits.
Read More: Top 10 Best Towns in Australia in 2020
Conclusion
As you have gathered are these best port wines to buy in Australia in 2020 not the only ports but after careful selection, we thought these are good options to buy in 2020. However, do not stress when you buy a port in Australia and it is not labelled "Port". Unless you buy Portuguese port in Australia, chances are very good that the port produced in Down Under would be labelled differently.
Read More: Top 10 Gardens to Visit in Australia
References
https://www.wineselectors.com.au/selector-magazine/wine/know-your-variety-australian-fortified-favourites
shop/wines/search/variety/Vintage-Port/223
Main Image Source : Pixabay
Also See : 10 Australian Shares That Have Great Potential