Top 10 Christmas 2019 Gift Ideas For Women
Ten Christmas 2019 Gift Ideas For Women
The Holiday season is always a great time to make a special lady smile. Whether it's your girlfriend, wife, sister, mother or just a friend or co-worker, below you will find a list of some of the best Christmas gifts for Women in 2019. These Christmas gifts are creative and stylish but also useful and functional so they won't end up us just another dust collecting knick-knack taking up precious space in a lady's abode. They are also suited to a wide variety of budgets, so you will be able to find the perfect gift regardless of whether you're ready to spend big or looking to get the most bang for your Australian buck.
This post contains affiliate links. If you click through and make a purchase, I'll earn a commission, at no additional cost to you.
Best Christmas 2019 Gift Ideas for Women
1. Wisegift Kitty cup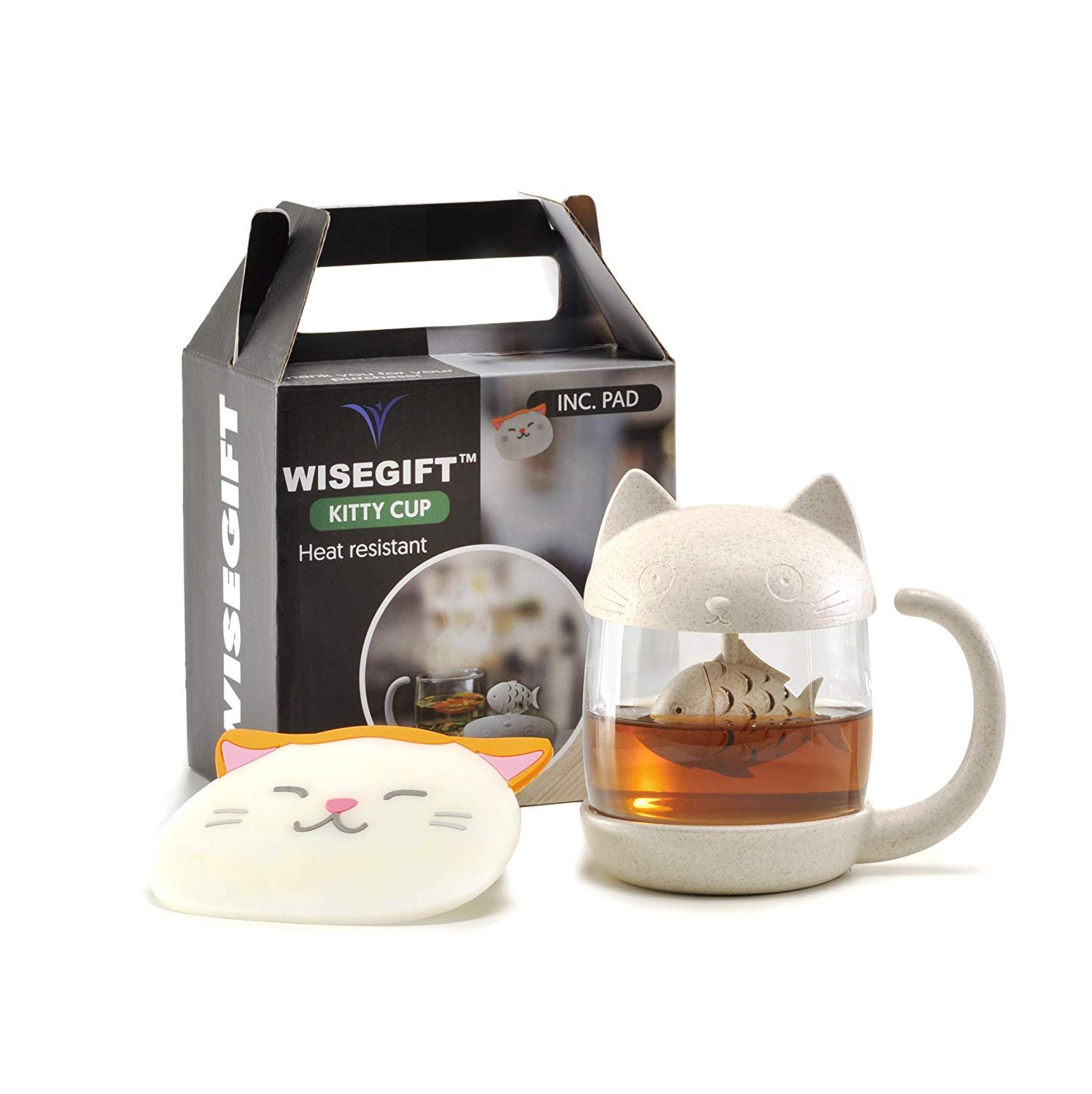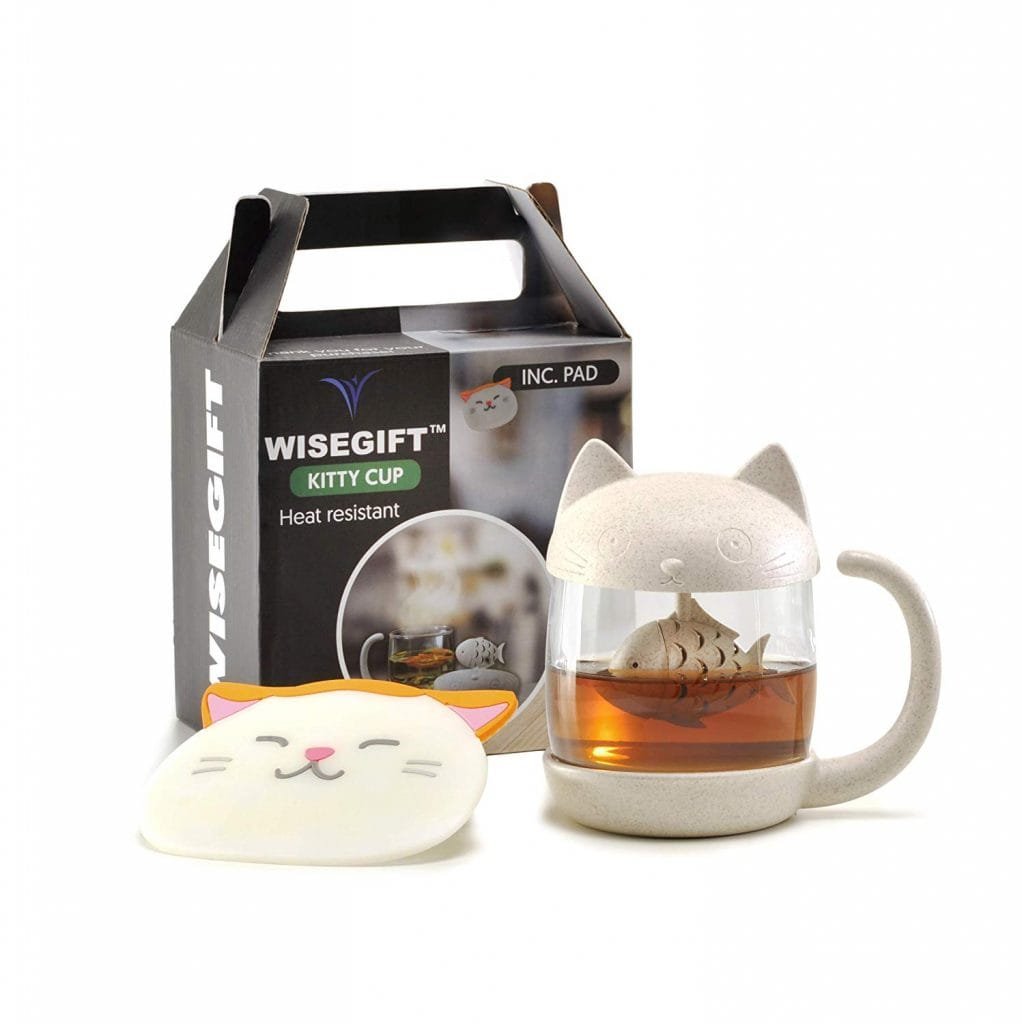 Thinking of the holiday season one can't help but imagine a cosy scene, sitting under a warm blanket, next to a decorated Christmas tree, drinking your beverage of choice. Well this cute little kitty shaped tea cup will be the perfect companion to any lady starring in this scenario. But it's more than just cute, it's heat resistant so you can pour the hottest of tea in it and it's completely free from any toxic or BPA materials (it's made from wheat straw (valley fiber) and high strength borosilicate glass). This cute kitty mug is also super easy to take apart and clean, and once you're done drinking your tea you can use it for a wide variety of other beverages such as coffee, milk, or even fruit salads and yoghurts. The little fish inside the cute kitty tea mug acts as an infuser, but the entire design is so cute that you can simply place it anywhere on a shelf and it will act as some lovely home decor.
Read More: Top 10 Christmas 2019 ideas for Men
2. KIKKERLAND Bedside Pocket
We all know that ladies have a lot of things. Their phone, their jewellery, their favourite magazine, their this and their that. If you ever lived with one you know that they're always looking for something around the house. So why not give them something that is stylish, convenient and keeps all of these often needed things right where they're needed, on the bedside. The KIKKERLAND Bedside Pocket is a stylish felt design by Drew Pettinga that won't look out of place even in the most luxurious of homes. It fits most bed frames and even couch sides plus it's just the right size to hold everything a lady needs within a hand's reach and it will help her never lose the remote again!
3. Crush on Life 550ml Essential Oil Diffuser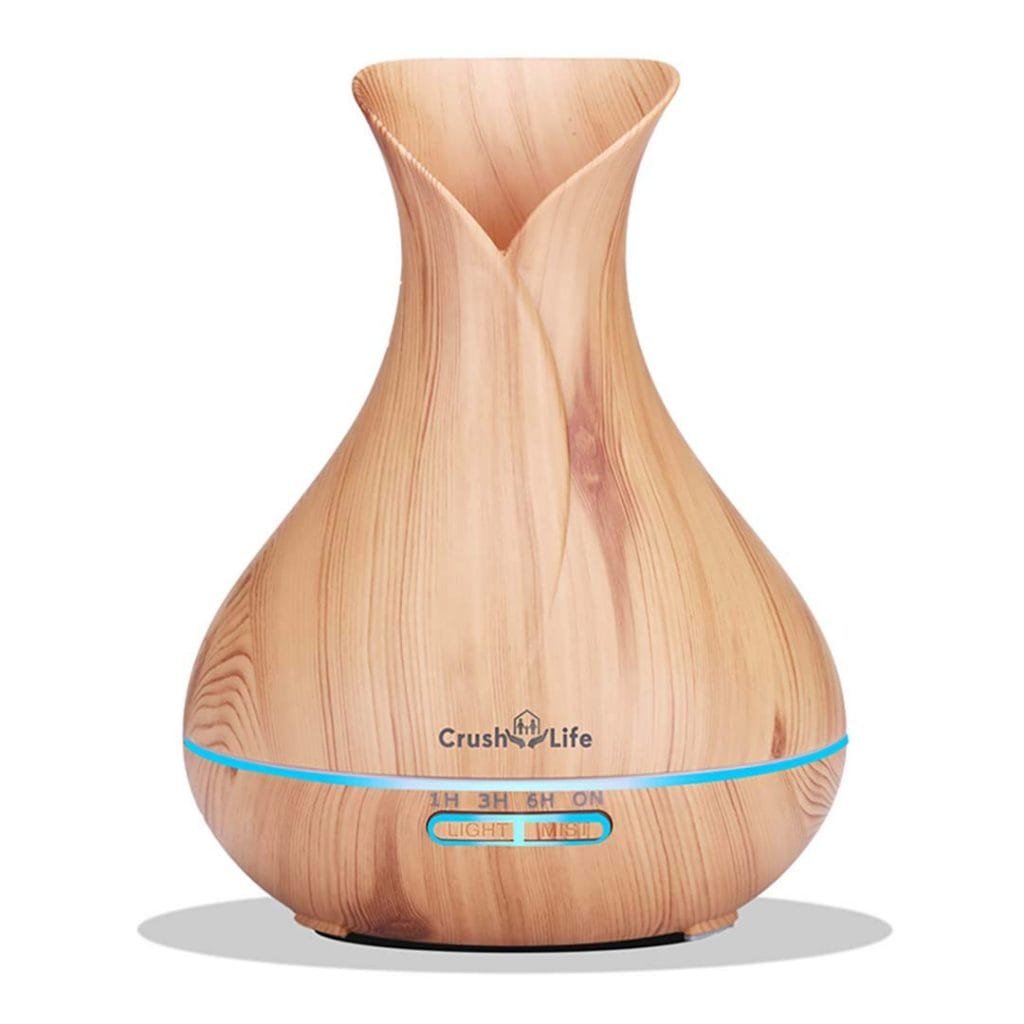 What makes a home? The furniture? The fancy decor? No, for many it's something far less tangible, and that's the smell. This is why any woman with great taste knows that it pays to have your home smell great and the Crush on Life Essential Oil Diffuser will make sure that her home becomes a true garden of alluring and therapeutic essential oil smells and aromas. The Crush on Life Essential Oil Diffuser uses next generation ultrasonic vibration to diffuse the essential oil in an extremely quiet way so it will never disturb a lady's beauty sleep while also maintaining air humidity and improving air quality, which can be helpful to alleviate dry cough, sinus irritation or even dry skin conditions. In addition to being health beneficial and making any home smell great the Crush on Life Essential Oil Diffuser has a truly elegant natural design that will fit well into any style of home. Definitely a gift you can't go wrong with.
4. Morris the Mule Desktop Note Pad
Women are great multi taskers, but even they can use a friendly and cute reminder. Every girl in the office or even at home can use a noticeable and practical reminder, but why settle for a boring old paper cube when Morris the Mule can make your work space special and brighten up every day with a little bit of quirkiness and practical design. Morris's clothespin mouth means the notes are always right there where you can see them, they're easy to place and easy to remove, while his paper storage compartment means that new sheets are always right there ready to have something scribbled on them. In time of need Morris the Mule can also hold pens and other small stationery. A great and thoughtful gift for work colleagues or co-workers.
5. Caim & Able Scented Magnesium Flakes Bath Salts
Life can be stressful, and according to various research almost 60-80% of Australians are actually magnesium deficient. This means that getting magnesium into the body and harnessing its ability to increase Gamma-Aminobutyric Acid (GABA), which helps relaxation and sleep is a great way to get rid of all that built up stress. What better way to relax than in a nice long hot bath with some Caim & Able Scented Magnesium Flakes Bath Salts for the ultimate super soothing relaxation combo. Magnesium packed into tablets might be a more common choice but research actually suggests that soaking your body in a magnesium infused bath is actually superior to oral magnesium supplements because it allows your body to absorb only what it needs. Caim & Able products are Australian made and make full use of native Australian flora as well as therapeutic minerals to make high quality products that are not only good for you but are also responsibly sourced and manufactured, and there's no Australian lady that won't appreciate that.
6. Kindle Paperwhite
Here's a gift that will make every bookworm jump for joy, the all new Kindle Paperwhite! It's the thinnest lightest Kindle Paperwhite yet, with improved storage (8GB) and now it's even waterproof. So if you want that special woman in your life to enjoy a book by the pool or on one of the hundreds of beautiful Australian beaches , the new Paperwhite is just perfect. Even during the sunniest of Australia's hours the Paperwhite is easy and enjoyable to read. The screen of the Kindle Paperwhite, unlike that of traditional tablets, is completely glare free, so you can read it without ever having to squint. It's just like a real piece of paper, minus the tearing, the sogginess or the bulkiness of course.
7. Braun Multiquick 5 Vario
There's no foodie out there that won't drool over this one! The Braun Multiquick 5 Vario is an all in one food processing tool that's practical, easy to use but also packs a punch. It can chop, puree and whisk, and with its one hand speed control it will produce amazing results every time, leaving your other hand free to flip the pages of your favourite cookbook. It's patented Powerbell and Splashcontrol technologies ensure smooth results and less spillage while it's Easyclick system means you can quickly and easily replace and clean accessories with just one click.
8. Becoming by Michelle Obama
Why not give your first lady a book about the first lady, one of the most iconic and memorable women of the 21st century, Michelle Obama. A book that is a great read for everyone, and will be especially inspirational for powerful, multi-tasking and ambitious girls and ladies out there, looking to balance between their roles of wife, mother and career woman. As one of the most powerful and influential advocates for girls and women, not just in the US, but around the world, Michelle Obama managed to change the perception of how women can have more active and involved lives and be everything they want to be. If this isn't a great message for a lady you believe in, than nothing is.
9. TriggerPoint Grid Foam Roller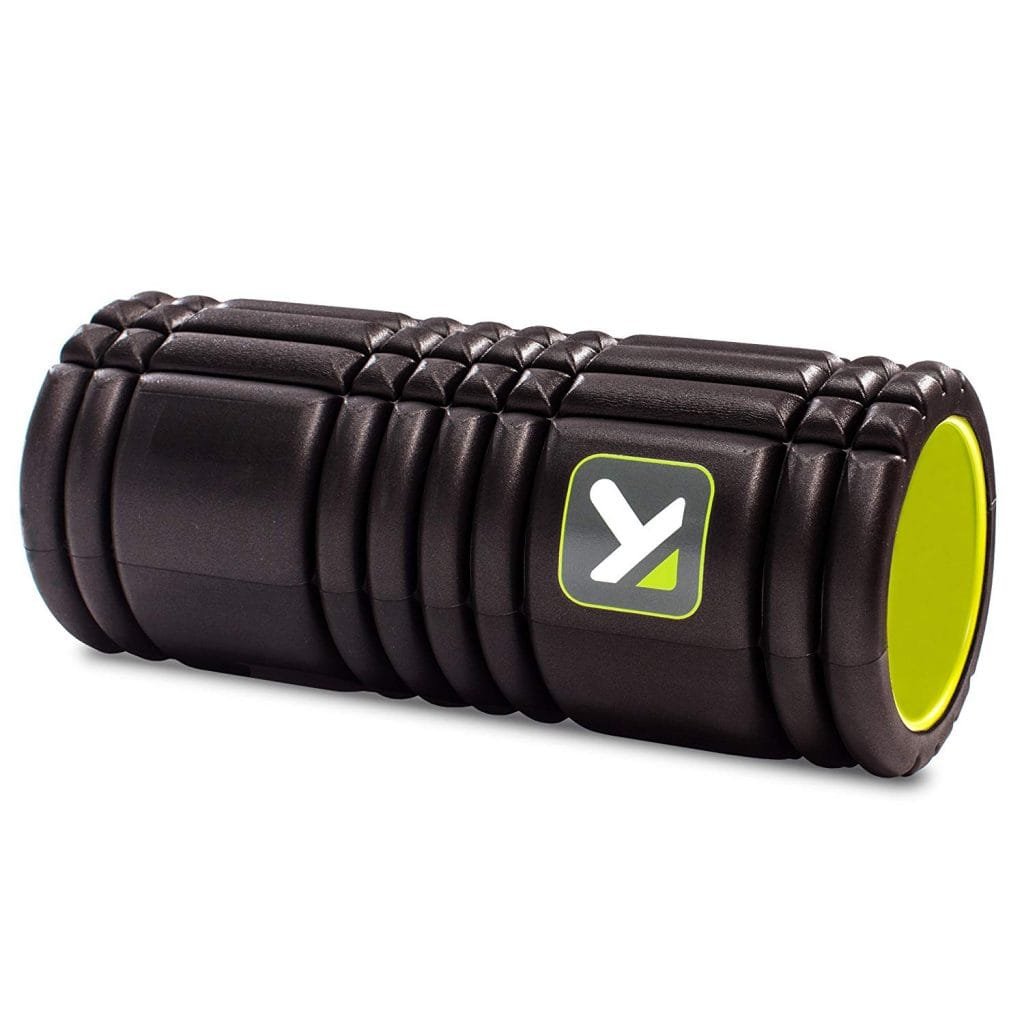 Here's something to relax and recover the muscles of that fitness loving woman in your life. The TriggerPoint Grid Foam Roller is a patented design chosen and trusted by therapists, massage experts, athletes and coaches for its proven ability to improve flexibility and relax and recover muscles. A high quality design made from high density materials ensures that the TriggerPoint roller will not break down or get deformed after repeated use. It's unique firm compression design mimics a massage therapists' hand with different high and firm, low and flat and tubular areas providing the right stimulation to different groups of muscles. To help you make the most of this foam roller it comes with a free instructional video packed with all the information you need to master the basic skills and best practices to maximize pain relief and muscle recovery.
10. Casio Ladies Gold Vintage
Reviving the 80s seems to be all the rage and what better way than with Casio's iconic watch design straight from the decade of excess. A stylish woman that is in tune with the trends will be able to capitalize on the nostalgia and appreciate the now timeless design that will fit right into anything from a hipster wardrobe to a high-fashion outfit. The Casio Ladies Gold Vintage is also water resistant and has an alarm function which makes it useable and not just a gimmick. It also comes packed in a lovely little gift box.
Read More: Top 10 Christmas 2019 ideas for Men
Final Thoughts
Style, function, design, convenience, cuteness, the gifts on this list have it all so you can choose that ideal combination of features that will bring the best smile to your special lady once you hand her that perfect Christmas gift. So whether she's into home decoration, fitness or reading, this list's got you covered so all you have to do is buy the gift and watch her smile.
Main Image Source : Pixabay
Also See : Top 10 2019 Christmas Gift Ideas For Dads