Online dating is a great way for people to meet and connect with potential romantic partners. It's estimated that more than 40 million people have used online dating platforms to find love in the digital age. If you're recently single and new to the online dating scene, you may be wondering where to start or what you've been missing. During this article, we'll discuss some of the key factors surrounding online dating.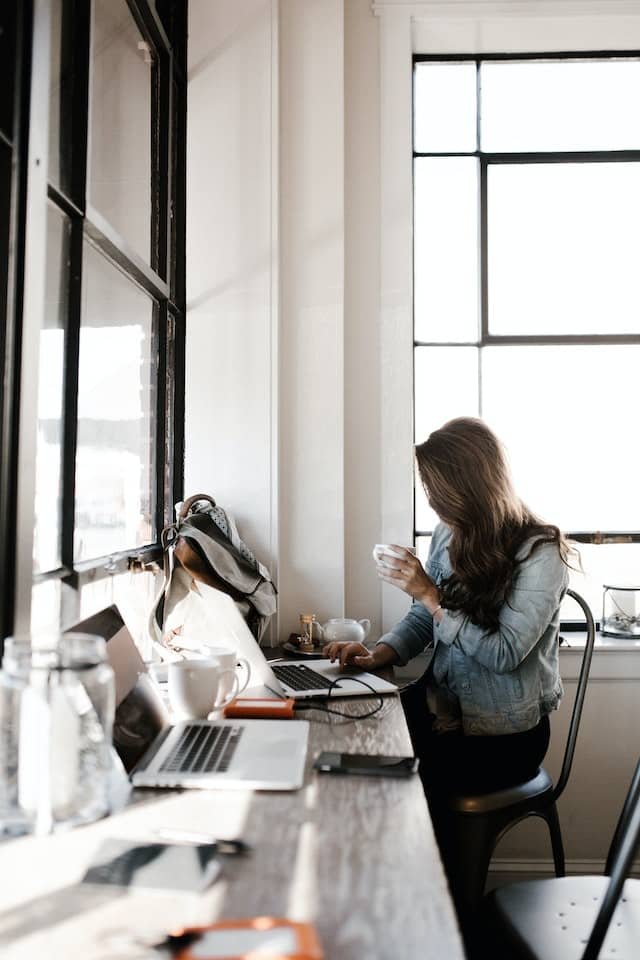 You Can Be Whoever You Want To Be
No matter how shy or socially awkward you feel, you can always hide behind a screen and be whoever you want to be with this form of dating. Whether you're looking for a serious relationship or just a bit of fun. You can either enjoy live sex cams in HD, have a casual hookup, or look for a more social companion with a slower burn. Online dating allows you to meet people from all walks of life with various dating wants and preferences. 
It's Not Just For Hookups
Yes, online dating can be used for finding casual hookups, but it's also great for finding lasting relationships. In fact, a recent study showed that one in five relationships now start online. Similarly, sometimes people are lonely and just want a companion for the night. Online dating has lessened the pressure on first dates needing to lead to something romantic. Sometimes, you can meet someone with the intention of it being romantic, but just end up having a pleasant dinner in good company.
Similarly, there are apps for meeting friends and expanding your social network platonically. After graduating from school, life seems to get away from us. With moving initially for college, then subsequently moving cities again to embark on a new career, it seems you're almost having to start over every few years with a brand-new close inner circle. And it never gets any easier. However, online dating has expanded to include meeting like-minded people in your area with the prospect of making new friends. For those of you who move frequently with your job or just find staying in touch with old friends extremely difficult – online dating for friends in your area is definitely for you.
You're Not Limited To Your Own Country
With online dating, you're not limited to meeting people from your own country. You can connect with people from all over the world, which is great if you're looking to travel or relocate in the future. Many people met online during the pandemic and endured long-distance relationships until they could eventually meet once the world allowed them to do so. If the pandemic taught us anything, it's that if you're willing to put in the courage and effort; long-distance relationships can really work!
It's Convenient
Online dating is convenient because it allows people to meet and get to know each other without having to leave the comfort of their own homes. It also gives people the opportunity to get to know more people in a shorter amount of time, which can be very helpful if you're looking for a relationship. 
You Don't Have To Meet In Person Right Away
Meeting someone in person can be nerve-wracking, especially if you're shy or not sure what to expect. With online dating, you can take things at your own pace and chat with people for as long as you like before meeting them in person.
It's Not Just For Young People
Online dating is becoming increasingly popular with people of all ages. Whether you're looking for love or just companionship, there's someone out there for you. Additionally, online dating websites have also adapted their platforms to be more user-friendly for people of all ages. This has made it easier for people of all ages to use online dating services and find matches. 
Get Back On The Dating Saddle! 
Online dating can be a great way to meet new people, but it has its pros and cons. You should always be cautious when meeting someone new. If you feel something isn't right or the date takes a sour turn – tell the bartender at the bar you're situated. However, any negative situations are usually extremely rare, and you shouldn't let any horror stories of online dating steer you away from finding the one. Online dating can help you connect with people from all over the world. There are many success stories of people finding their soul-mate or best friend online. And it could happen to you, too! So what are you waiting for, take some feel-good selfies and get matching!