Top 5 Tracks of The White Stripes
We know how excited you are to be swept away by music through The White Stripes' Top 5 Tracks. Australian Unwrapped would like to give you first a glimpse of the life of the artist. Enjoy reading and listening!
All about The White Stripes 
Who are The White Stripes: The White Stripes was formed in 1997 composed of Jack White (songwriter, vocals, guitar, piano, and mandolin) and Meg White (drums and vocals). They rose to prominence with hit singles White Blood Cells and Elephant which were known in the United States and the United Kingdom. One of their most recognizable songs is the single "Seven Nation Army". They were awarded with Best Alternative Music Album in Grammy for their last three hit albums. They were recognized as the sixth greatest duo of all time' by Rolling Stones in 2015.
Origin: Detroit, Michigan, U.S.
Genres: Garage rock revival – blues rock – Alternative rock – Punk blues – Indie rock
This post contains some affiliate links. If you click through and make a purchase, I'll earn a commission at no additional cost to you.

The duo was was supposed to be named as Peppermint as suggested by Meg but they decided to go with White Stripes because their last name is White.
Goober & the Peas was the name of the 90's band based in Detroit with cowpunk genre where Jack was a member before The White Stripes.
Meg was in drums but she never took a drum lesson.


We freaking love music here at Unwrapped, and we adore The White Stripes. In our humble opinion, here are the BEST FIVE SONGS by the legendary The White Stripes (most liked, listened and downloaded songs) across the web!!!
Scroll for more!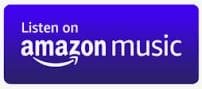 Five All-Time Best Songs of The White Stripes
Seven Nation Army
Fell In Love With a Girl
Icky Thump
We're Going To Be Friends
Blue Orchid


Seven Nation Army
Length: 3:52
Release: 2003
Opening Lyrics:
I'm gonna fight 'em all
A seven nation army couldn't hold me back
They're gonna rip it off
Taking their time right behind my back
And I'm talking to myself at night
Because I can't forget
Back and forth through my mind
Behind a cigarette
And the message coming from my eyes
Says, "Leave it alone"
Don't wanna hear about it
Every single one's got a story to tell
Everyone knows about it
From the Queen of England to the Hounds of Hell
And if I catch it coming back my way
I'm gonna serve it to you
And that ain't what you want to hear
But that's what I'll do
Fell In Love With a Girl
Length: 1:50
Release: 2001
Opening Lyrics:
Fell in love with a girl
I fell in love once and almost completely
She's in love with the world
But sometimes these feelings can be so misleading
She turns and says, "Are you alright?"
I said, "I must be fine 'cause my heart's still beating"
"Come and kiss me by the riverside, yeah"
"Bobby says it's fine, he don't consider it cheating now"
Red hair with a curl
Mello-Roll for the flavor and the eyes for peepin'
Can't keep away from the girl
These two sides of my brain need to have a meeting
Can't think of anything to do, yeah
My left brain knows that all my love is fleeting
She's just looking for something new, yeah
Said it once before but it bears repeating now
Icky Thump
Length: 4:14
Release: 2007
Opening Lyrics:
Yah-hee, icky thump
Who'd-a thunk?
Sittin' drunk
On a wagon to Mexico
Her hair, what a chump
And my head
Got a bump
When I hit it on the radio
Red-head señorita
Lookin' dead
Came to said,
"I need a bed" en español
So I gave a drink of water
I'm gonna sing around the collar
Well, I don't need a microphone
Icky thump, with the lump
In my throat
Grab my coat
And now it's reckon
I was ready to go
We're Going To Be Friends
Length: 2:20
Release: 2002
Opening Lyrics:
Fall is here, hear the yell
Back to school, ring the bell
Brand new shoes, walking blues
Climb the fence, books and pens
I can tell that we are gonna be friends
I can tell that we are gonna be friends
Walk with me, Suzy Lee
Through the park and by the tree
We will rest upon the ground
And look at all the bugs we found
Safely walk to school without a sound
Safely walk to school without a sound
Here we are, no one else
We walked to school all by ourselves
There's dirt on our uniforms
From chasing all the ants and worms
We clean up and now it's time to learn
We clean up and now it's time to learn
Blue Orchid
Length: 2:37
Release:2005
Opening Lyrics:
You got a reaction
You got a reaction didn't, you?
You took a white orchid
You took a white orchid turned it blue
Something better than nothing
Something better than nothing, it's giving up
We all need to do something
Try and keep the truth from showing up
How dare you
How old are you now, anyway?
How dare you
How old are you now, anyway?
How dare you
How old are you now, anyway?
The White Stripes : A Song List Worth Listening
I hope you enjoyed listening to The White Stripes !
I undoubtedly knew that you'll love all five.
Share which song you liked the most in the Comments section below for others to try listening too.
More Music: Beyonce: Top 5 Songs
Support The White Stripes: