The Long Road to Recovery Make Today Count – Day 9
Max Atlas Year of Change Day Nine
Today I woke up with a renewed sense of confidence and determination, ready to tackle anything the day throws my way. I really wanted to do something to prove to myself that I can and will lose weight, it was someone's birthday at work and they brought in a bunch of delicious-looking desserts, however, I decided not to test my luck.
Apart from that, I've noticed that my old injuries have been causing me a bit of trouble recently, most likely because of the sudden ramp in intensity my body has had to deal with. I did take some pain relievers this time, telling myself that is was mainly because of my injury, but in reality, I also wanted some relief from the muscle soreness. I'll have to think of an alternative treatment method when these nagging injuries act up again because I don't want to take the easy route of using analgesics whenever I feel any pain.
Daily Image Year of Change Day Nine #YOC
Took the photo today right after the workout still gasping a bit for breath, to time poor for reshoot.


I still feel good otherwise, and everything else has been progressing smoothly, but I still feel as though I cheated a little. Oh well. What's done is done. I'll just have to be better tomorrow.
Also See: Top 10 Attractions on Australia's Gold Coast
Geo Life Meal Plan for Day Nine
Organization of meals has been critical so far, I have the family onboard mostly in terms of diet, but in terms of meals prep, the kids and wife are helping. One area that is huge is by planning ahead you are getting nutritious foods, and while the expense may be a little higher at the supermarket, over the week you actually spend less.
Daily Meal Plan Geo Lifestyle Day 9
Daily Planner of Geo Life Accountability Day 9
Being accountable and working full time, along with household duties are all a massive mission in themselves, but one life, and one opportunity, so I will press ahead. Having the accountability calendar is really good as it keeps me on track, and when find self drifting off a quick check re-motivates me.
Accountability Calendar
Hourly Update
00:00
Sleep
.30
–
01:00
Sleep
.30
–
02:00
Sleep
.30
–
03:00
Sleep
.30
–
04:00
Sleep
.30
–
05:00
05:15 Wake
Clothes ready to go
.30
Walk with an intermittent slow jog
65Minutes Moderate
Felt nice to be up and out
06:00
–
.30
Breakfast
Shower
07:00
Commute Listen to
guided Bill Burr Podcast
.30
Light exercise car park
08:00
Work
.30
–
09:00
Work
.30
–
10:00
Work
.30
–
11:00
Work
.30
–
12:00
Work
.30
–
13:00
Work
.30
–
14:00
Work
.30
–
15:00
Break
10 Minute walk after the meal
.30
Work
16:00
Work
.30
–
17:00
Work
.30
–
18:00
Work – Start Commute Home 17:45
.30
Quick wash
Change of clothes
Vacuum and a quick wash of cars
19:00
Netball
Walked while waiting
.30
–
20:00
Eat evening meal
With Tv on
.30
Played Exploding Kittens
21:00
Start Blog for today
.30
–
22:00
Bodyweight Exercise
Shoulders a little sore
.30
Supper
Read about social engineering
Tried very hard not check the news
23:00
Practised 10 Minutes meditation
With some music, I worked
on with a mate
.30
Final blog checks and
house check + Packed lunch
24:00
Sleep
Geo Life Accountability Daily Planner – Day 9 Year of Change
Also See: 10 Tips to Have An Unforgettable Family Vacation in Sydney
Daily Exercise Planner Day 9 Geo Life Year of Change
My shoulder was a little sore today, not to the point I had to stop but just something to watch, tomorrow I plan do two walks / light jogs and give the bodyweight exercises a break. Again took a while to get into but once in the swing was well worth it, felt good and got sweaty.
Check out : Ultimate Top 50 Workout Music Playlist
Type Of Exercise
Repetitions
Walking / Intermittent Light Job
65 Minutes Moderate
Burpees
3 sets 10 reps
Plank
3 sets of 45 secs
Close grip press ups
3 sets 10 reps
Bridges
3 sets 10 reps
Bodyweight squats
3 sets 10 reps
7Kg Rice Sack Bench Press
(Used floor)
3 sets 5 reps
7Kg Rice Sack Triceps Kickback
3 sets 5 reps
7Kg Rice Sack Lateral Raise
3 sets 5 reps
7Kg Rice Sack Lying Dumbbell Fly
3 sets 5 reps
7Kg Rice Sack Glute Bridge
3 sets 5 reps
Day Nine Year Of Change Fit by 40 Exercises
Quote of the Day
You could leave life right now. Let that determine what you do and say and think.

Marcus Aurelius
Day Nine of the Year of Change Wrap Up
Overall a great day today, I will have to ease up a little bit as my 39-year-old body starting to pay a little bit, however, with the graduated approach I have developed for Geo Diet and Geo Life Style I remain confident results will come. Day Nine and feeling not to bad will take that as a win.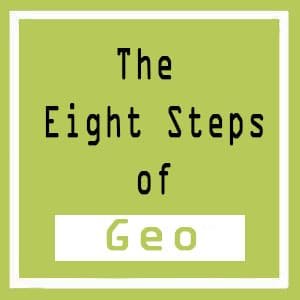 Tweet Me @maxatlasyoc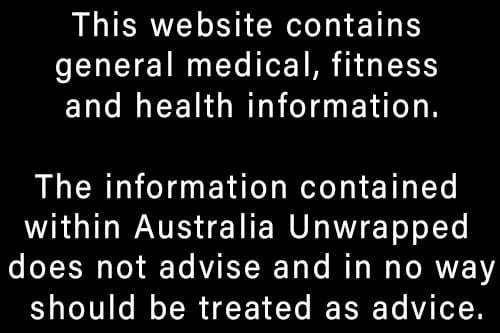 Also see: Turn Your Life Around in 1 Year Fat to Fit – Day 4