Top 5 Tracks of Taylor Swift
We know how excited you are to be swept away by music through Taylor Swift's Top 5 Tracks. Australian Unwrapped would like to give you first a glimpse of the life of the artist. Enjoy reading and listening!
All about Taylor Swift 
Who is Taylor Swift: Taylor Alison Swift is an American singer-songwriter whose albums Fearless (2008) and Speak Now (2010) were international triumphs; the success of the singles "Love Story" and "You Belong with Me" on both country and pop radio established her as a leading crossover artist. Her fourth studio album was Red (2012) supported by the singles "We Are Never Ever Getting Back Together" and "I Knew You Were Trouble". Swift further lured the music industry on her synth-pop album 1989 (2014) and its record-breaking hits  "Shake It Off", "Blank Space", and "Bad Blood".
Full Name: Taylor Alison Swift
Born: December 13, 1989
Other names: Nils Sjöberg
Origin: Nashville, Tennessee, U.S.
Genres: Pop – country – folk – rock – alternative
Zodiac: Sagittarius
This post contains some affiliate links. If you click through and make a purchase, I'll earn a commission at no additional cost to you.

Taylor is a "Friends" fan and she loves to watch it after her concerts.
The number 13 is an interesting number for Taylor – born on December 13, she turned 13 on Friday 13, her first album went gold in 13 weeks, and she paints a '13' on her hand before every show she does.
Swift spent her early years living on a Christmas tree farm run by her dad, whose main job was as a financial advisor.


We freaking love music here at Unwrapped, and we adore Taylor Swift. In our humble opinion, here are the BEST FIVE SONGS by the legendary Taylor Swift (most liked, listened and downloaded songs) across the web!!!
Scroll for more!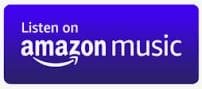 Five All-Time Best Songs of Taylor Swift
I Don't Wanna Live Forever
Blank Space
Shake It Off
Wildest Dreams
Lover


I Don't Wanna Live Forever
Length: 4:07
Release: 2017
Opening Lyrics:
Been sitting eyes wide open behind these four walls, hoping you'd call
It's just a cruel existence like there's no point hoping at all
Baby, baby, I feel crazy
Up all night, all night and every day
Give me something, oh, but you say nothing
What is happening to me?
I don't wanna live forever, 'cause I know I'll be living in vain
And I don't wanna fit wherever
I just wanna keep calling your name until you come back home
I just wanna keep calling your name until you come back home
I just wanna keep calling your name until you come back home
I'm sitting eyes wide open, and I got one thing stuck in my mind
Wondering if I dodged a bullet or just lost the love of my life, oh
Blank Space
Length: 3:51
Release: 2014
Opening Lyrics:
Nice to meet you, where you been?
I could show you incredible things
Magic, madness, heaven, sin
Saw you there and I thought
"Oh, my God, look at that face
You look like my next mistake
Love's a game, wanna play?" Ay
New money, suit and tie
I can read you like a magazine
Ain't it funny? Rumors fly
And I know you heard about me
So hey, let's be friends
I'm dying to see how this one ends
Grab your passport and my hand
I can make the bad guys good for a weekend
Shake It Off
Length: 3:39
Release: 2014
Opening Lyrics:
I stay out too late
Got nothing in my brain
That's what people say, mm, mm
That's what people say, mm, mm
I go on too many dates
But I can't make 'em stay
At least that's what people say, mm, mm
That's what people say, mm, mm
But I keep cruisin'
Can't stop, won't stop movin'
It's like I got this music in my mind
Sayin' it's gonna be alright
'Cause the players gonna play, play, play, play, play
And the haters gonna hate, hate, hate, hate, hate
Wildest Dreams
Length: 3:40
Release: 2015
Opening Lyrics:
He said, "Let's get out of this town
Drive out of the city, away from the crowds"
I thought heaven can't help me now
Nothing lasts forever, but this is gonna take me down
He's so tall and handsome as hell
He's so bad but he does it so well
I can see the end as it begins
My one condition is
Say you'll remember me standing in a nice dress
Staring at the sunset, babe
Red lips and rosy cheeks
Say you'll see me again
Even if it's just in your wildest dreams, ah-ha
Lover
Length: 3:41
Release: 2019
Opening Lyrics:
We could leave the Christmas lights up 'til January
And this is our place, we make the rules
And there's a dazzling haze, a mysterious way about you dear
Have I known you 20 seconds or 20 years?
Can I go where you go?
Can we always be this close forever and ever?
And ah, take me out, and take me home
You're my, my, my, my
Lover
We could let our friends crash in the living room
This is our place, we make the call
And I'm highly suspicious that everyone who sees you wants you
I've loved you three summers now, honey, but I want 'em all
Taylor Swift : A Song List Worth Listening
I hope you enjoyed listening to Taylor Swift !
I undoubtedly knew that you'll love all five.
Share which song you liked the most in the Comments section below for others to try listening too.
More Music: Ellie Goulding: Top 5 Songs
Support Taylor Swift: