Top 5 Tracks of Snakehips
We know how excited you are to be swept away by music through Snakehips' Top 5 Tracks. Australian Unwrapped would like to give you first a glimpse of the life of the artist. Enjoy reading and listening!
All about Snakehips 
Who are Snakehips: British electronic music duo Snakehips is composed of Oliver Lee and James Carter. They made their breakthrough with the song "All My Friends" in 2015. "Days with You" was their debut single released in August 2014. It made it to the top five of the UK Singles Chart. Hype Machine brought Snakehips to fame with remixes for Banks, The Weeknd, Bondax, and Wild Belle.
Origin: Sheffield, South Yorkshire, United Kingdom
Genres: Electronic – R&B
This post contains some affiliate links. If you click through and make a purchase, I'll earn a commission at no additional cost to you.

Oliver Lee played a variety of instruments, including keyboards and tambourines, for mariachi bands at a young age.
At Sake Bar Ginn, Oliver Lee met James Carter in Hong Kong in summer 2012.
They forgot their first engagement and a flight to London put them both together, then decided to work together in a studio.


We freaking love music here at Unwrapped, and we adore Snakehips. In our humble opinion, here are the BEST FIVE SONGS by the legendary Snakehips (most liked, listened and downloaded songs) across the web!!!
Scroll for more!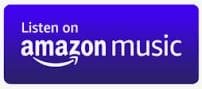 Five All-Time Best Songs of Snakehips
All My Friends (feat. Tinashe & Chance the Rapper)
Don't Leave
Cruel (feat. ZAYN)
Warm Water – Snakehips Remix
Lie for You (feat. A Boogie Wit Da Hoodie & Davido


All My Friends (feat. Tinashe & Chance the Rapper)
Length: 3:49
Release: 2015
Opening Lyrics:
We open with the vultures, kissing the cannibals
Sure I get lonely, when I'm the only
Only human in the heaving heat of the animals
Bit of brown salt, stinging on my tongue and I
I will not waver, I will not wait its turn
It will beat, it will burn, burn, burn your love into the ground
With the lips of another
'Til you get lonely, sure I get lonely, sometimes
All my friends are wasted
And I hate this club
Man I drink too much
Another Friday night I wasted
My eyes are black and red
I'm crawling back to you babe
Don't Leave
Length: 3:34
Release: 2017
Opening Lyrics:
You know me
Now and then, I'm a mess
Please don't hold that against me
I'm a girl with a temper and heat
I know I can be crazy
But I'm not just a fuck-up, I'm the fuck-up you need
I don't hear nobody when you focus on me
Perfectly imperfect, yeah, I hope that you see
Tell me you see
'Cause I know that you've been thinking 'bout it
Don't leave
Shut your mind off and let your heart breathe
You don't need to be worried
I may not ever get my shit together
But ain't nobody gonna love you better
Cruel (feat. ZAYN)
Length: 3:48
Release: 2016
Opening Lyrics:
Cab radio screaming
Noise and tears
Death on the TV
And then there's you
It's fucked, it's crazy
I can't concentrate
I just see your outline
Mhmm
Back where we left off
Watch you take your dress off
I've been by myself remembering you
Your body hurts me
Loopin' 'round like CCTV
In all this bitterness, you stay so sweet
It's such a cruel world
Savin' all my love for you, girl, ah ooh
Warm Water – Snakehips Remix
Length: 4:13
Release: 2013
Opening Lyrics:
Looking you over
And you don't know my name yet
But by the time you looked away
Already knew I couldn't fake it
I got this need for you
Forming in my beating heart
I knew the meaning right away
We only yesterday, were worlds apart
I think I may love you
If you give me some time,
Maybe you'll love me too
I got this thing for you
If you come closer I can whisper in your ear
Lie for You (feat. A Boogie Wit Da Hoodie & Davido
Length: 3:43
Release: 2020
Opening Lyrics:
You call, baby, I run
Don't need to know what you've done
See you holding that gun
I don't need to know
They come running for you
But I know it ain't true
Swear I'll cover for you
They don't need to know
All the things that I'm thinking of lately
Don't need to say you already know, it's crazy
Let's jump on a plane or just run, baby
You don't have to do it alone, whoa
Oh, I'd lie for you
I can be your ears and eyes for you
Oh, I'd do time for you
And even if I couldn't, I'd try for you
Snakehips : A Song List Worth Listening
I hope you enjoyed listening to Snakehips !
I undoubtedly knew that you'll love all five.
Share which song you liked the most in the Comments section below for others to try listening too.
More Music: Surf Mesa: Top 5 Songs
Support Snakehips: