Top 5 Tracks of Rihanna
We know how excited you are to be swept away by music through Rihanna's Top 5 Tracks. Australian Unwrapped would like to give you first a glimpse of the life of the artist. Enjoy reading and listening!
All about Rihanna 
Who is Rihanna: Born as Robyn Rihanna Fenty on February 20, 1988, American record producer Evan Rogers discovered her where she started recording demo types in the US. One of her highest selling hit singles is "Umbrella" which gave her first Grammy Award. The internationally acclaimed album Unapologetic which came in 2012 was her first to get to Billboard 200 number one slot. She's also the known artist for the hit singles "Rude Boy", "Only Girl (In the World)", "What's My Name?", "S&M", "We Found Love", "Where Have You Been" and "Diamonds". Rihanna was arrayed in the list of top ten highest-paid celebrities in 2012 and 2014. She's considered as the wealthiest female musician in 2021.
Full Name: Robyn Rihanna Fenty
Born: February 20, 1988
Origin: Saint Michael, Barbados
Genres: Pop – R&B – Reggae – Hip hop – EDM
Zodiac: Pisces
This post contains some affiliate links. If you click through and make a purchase, I'll earn a commission at no additional cost to you.

Rihanna would like to be regarded as "Black Madonna" given that Madonna gives her the inspiration in her music career.
February 22nd is Rihanna's Day in Barbados as declared by the prime minister.
The street where Rihanna used to live in Barbados is named after her as "Rihanna's Drive".


We freaking love music here at Unwrapped, and we adore Rihanna. In our humble opinion, here are the BEST FIVE SONGS by the legendary Rihanna (most liked, listened and downloaded songs) across the web!!!
Scroll for more!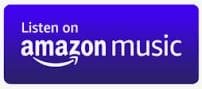 Five All-Time Best Songs of Rihanna
Needed Me
FourFiveSeconds
Love On The Brain
We Found Love
Umbrella


Needed Me
Length: 3:11
Release: 2016
Opening Lyrics:
Mustard on the beat ho!
I was good on my own, that's the way it was, that's the way it was
You was good on the low for a faded fuck, on some faded love
Shit, what the fuck you complaining for?
Feeling jaded huh?
Used to trip off that shit I was kickin' to you
Had some fun on the run though I give it to you
But baby, don't get it twisted
You was just another nigga on the hit list
Tryna fix your inner issues with a bad bitch
Didn't they tell you that I was a savage
Fuck your white horse and a carriage
Bet you never could imagine
Never told you you could have it
FourFiveSeconds
Length: 3:08
Release: 2015
Opening Lyrics:
I think I've had enough
I might get a little drunk
I say what's on my mind
I might do a little time
'Cause all of my kindness
Is taken for weakness
Now I'm four, five seconds from wildin'
And we got three more days 'til Friday
I'm just tryna make it back home by Monday mornin'
I swear I wish somebody would tell me
Ooh, that's all I want
Love On The Brain
Length: 3:44
Release: 2016
Opening Lyrics:
And you got me like, oh
What you want from me? (What you want from me?)
And I tried to buy your pretty heart, but the price too high
Baby you got me like, oh, mm
You love when I fall apart (fall apart)
So you can put me together
And throw me against the wall
Baby you got me like ah, woo, ah
Don't you stop loving me (loving me)
Don't quit loving me (loving me)
Just start loving me (loving me)
Oh, and baby I'm fist fighting with fire
Just to get close to you
Can we burn something, babe?
And I run for miles just to get a taste
We Found Love
Length: 3:35
Release: 2011
Opening Lyrics:
Yellow diamonds in the light
Now we're standing side by side
As your shadow crosses mine
What it takes to come alive
It's the way I'm feeling I just can't deny
But I've gotta let it go
We found love in a hopeless place
We found love in a hopeless place
We found love in a hopeless place
We found love in a hopeless place
Shine a light through an open door
Love and life I will divide
Turn away 'cause I need you more
Feel the heartbeat in my mind
Umbrella
Length: 4:35
Release: 2007
Opening Lyrics:
Uh huh, uh huh
Yeah, Rihanna
Uh huh, uh huh
Good girl gone bad
Uh huh, uh huh
Take three, action
Uh huh, uh huh, Hov
No clouds in my stones
Let it rain, I hydroplane in the bank
Comin' down at the Dow Jones
When the clouds come, we gone
We Rocafella
We fly higher than weather
In G5s or better
You know me
In anticipation for precipitation stack chips for the rainy day
Rain Man is back with little Ms. Sunshine
Rihanna, where you at?
Rihanna : A Song List Worth Listening
I hope you enjoyed listening to Rihanna !
I undoubtedly knew that you'll love all five.
Share which song you liked the most in the Comments section below for others to try listening too.
More Music: Clean Bandit: Top 5 Songs
Support Rihanna: