Panic! At The Disco: A Quick-Read Bio Revealed
Here's the bio, life, career, awards, facts, trivia, and favorites of Panic! At The Disco. We would like to take you through the chapters in the life and career of one of the world's talented musicians. This is Australian Unwrapped's compilation of research about Panic! At The Disco. Enjoy the journey!
Also Known As: Panic at the Disco (2008–2009)
Origin: Las Vegas, Nevada, U.S.
Genres: Pop rock – Pop – Baroque pop – Electro pop – Alternative rock – Emo pop – Pop punk
Members: Brendon Urie – Ryan Ross – Spencer Smith – Brent Wilson
This post contains some affiliate links. If you click through and make a purchase, I'll earn a commission at no additional cost to you.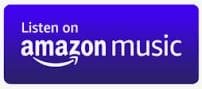 Early Start
Ryan Ross and Spencer Smith, childhood friends who played drums and sang, formed Panic! at the Disco.
Their music collaboration began in ninth grade at Bishop Gorman High School.
Brendon Urie from Palo Verde High School joined on guitar, and Brent Wilson from Palo Verde High School joined on bass.
Smith's grandmother's living room was soon transformed into a rehearsal space for the quartet.
In rehearsals, Urie sang back-up to Ross, who initially was the group's lead singer. It was decided to make him the group's lead singer after hearing him sing back-up.

Career Journey
2005: The band's debut album, A Fever You Can't Sweat Out, was released.
2006: Panic! at the Disco publicized that original bassist Brent Wilson had left the band.
2008: Panic at the Disco became the new band logo dropping the exclamation point from the group's name.
2009: The band's official website announced Ryan Ross and Jon Walker had left the band.
2011: The album titled Vices & Virtues was released. They also collaborated with indie pop band Fun for the release of the single titled "C'mon".
2013: The album Too Weird to Live, Too Rare to Die! was launched with its first single, "Miss Jackson," together with its music video.
2015: Urie released "Hallelujah" as a single and ranked on the Billboard Hot 100 at No. 40, becoming the band's second highest ever after "I Write Sins Not Tragedies."
2016: The band released the music video for "LA Devotee."
2017: Their fourth live album All My Friends We're Glorious: Death of a Bachelor Tour Live went public.
2018: Two songs "Say Amen (Saturday Night)" and "(Fuck A) Silver Lining were launched by the group.
2019: The band's version of the song "Into the Unknown" will be part of the soundtrack to the 2019 film Frozen II.
2022: The band created a website called "Shut Up and Go to Bed" and launched the single called "Viva Las Vengeance"

Awards & Recognition
American Music Awards (won 1 award out of 4 nominations)
Billboard Music Awards (won 4 awards out of 8 nominations)
Grammy Awards (3 nominations)
iHeartRadio Music Awards (2 awards out of 4 nominations)
MTV Europe Music Awards (2 out of 3 nominations)
MTV Video Music Awards (won 10 out  of 13 nominations)
Teen Choice Awards (won 2 out of 10 nominations)
won GLSEN Annual Respect Award

Fun Facts & Trivia
Brendon Urie was bullied when he sang Disney songs in school.
Cosmetologist was supposedly the career path he went to if he didn't get to the music industry.
Notes For Notes is the name of music studio that Brendon Urie opened in Henderson, Nevada to help young people in writing music.

Artist's Favorites
          Brendon Urie
Song: 
Elvis Costello's version of 'What's So Funny 'Bout Peace Love and Understanding.'
New Artist: 
Fran Capitanelli
Movie: 
Inglourious Basterds
TV Shows: 
Community and The Ricky Gervais Show
Video game: 
L.A. Noire
Animal: 
Dog

Australian Unwrapped's Chosen Song from Panic! At The Disco:
High Hopes
Length: 3:10
Release: 2018
Opening Lyrics:
Had to have high, high hopes for a living
Shooting for the stars when I couldn't make a killing
Didn't have a dime but I always had a vision
Always had high, high hopes
Had to have high, high hopes for a living
Didn't know how but I always had a feeling
I was gonna be that one in a million
Always had high, high hopes
Mama said
Fulfill the prophecy
Be something greater
Go make a legacy
Manifest destiny
Back in the days
We wanted everything, wanted everything
Mama said
Burn your biographies
Rewrite your history
Light up your wildest dreams
Museum victories, everyday
We wanted everything, wanted everything


More Songs to Listen to:
Panic! At The Disco: Top 5 Songs
Closing page…
I hope you enjoyed knowing bits of the life of the music artist, Panic! At The Disco!
We have lots to offer about him.
Click the link above for Panic! At The Disco: Top 5 Songs to listen and relax or get on to the next artist whose life we are featuring next, Kygo.
Share which segment you liked the most in the Comments section below so others can check it out!
Return to: Rihanna: Bio, Life, Career, Awards, Facts, Trivia, Favorites
Next Bio: Kygo: Bio, Life, Career, Awards, Facts, Trivia, Favorites
Support Panic! At The Disco: