Top 5 Tracks of Nicky Jam
We know how excited you are to be swept away by music through Nicky Jam's Top 5 Tracks. Australian Unwrapped would like to give you first a glimpse of the life of the artist. Enjoy reading and listening!
All about Nicky Jam 
Who is Nicky Jam: Nick Rivera Caminero is an American singer, rapper, and actor born on March 17, 1981 who is more popularly known Nicky Jam. His album, Íntimo, made a breakthrough upon release in 2019. "Te Busco", "Hasta el Amanecer", "En la Cama", "Travesuras", "El Perdón", "X", and "El Amante" were some of his internationally acclaimed hit singles.
Full Name: Nick Rivera Caminero
Born: March 17, 1981
Origin: Lawrence, Massachusetts, U.S.
Genres: Reggaeton – Latin trap
Zodiac: Pisces
This post contains some affiliate links. If you click through and make a purchase, I'll earn a commission at no additional cost to you.

When he was eight, Nicky began attending talent shows in Boston, where he was born.
He was discovered at 11 years old in a supermarket by a lady who signed him to a record label and recorded his first album.
He originally went by the moniker "Nick MC", but changed it to Nicky Jam after a neighborhood homeless man gave him the unsolicited comment, "You ain't Nick MC, you're Nicky Jam".


We freaking love music here at Unwrapped, and we adore Nicky Jam. In our humble opinion, here are the BEST FIVE SONGS by the legendary Nicky Jam (most liked, listened and downloaded songs) across the web!!!
Scroll for more!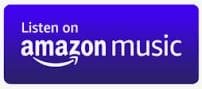 Five All-Time Best Songs of Nicky Jam
X
El Perdón
Hasta el Amanecer
Bella y Sensual
Cuaderno


X
Length: 2:52
Release: 2018
Opening Lyrics:
Aquel día te vi y tu energía sentí
Desde eso no te quiero lejos de mí
Sé que no sabes de mí y no te puedo mentir
Lo que dicen en la calle sobre mí
Y no te voy a negar
Estamos claros y ya
No te lo voy a negar (no te lo puedo negar)
Estamos claros y ya (estamos claros, estamos claros)
Solo deja que yo te agarre, baby
Besos en el cuello pa' calmar la sed
Mis manos en tus caderas pa' empezar como es
No le vamo' a bajar más nunca mamá (no)
El Perdón
Length: 3:25
Release: 2016
Opening Lyrics:
Dime si es verdad…
Me dijeron que te estas casando
Tú no sabes lo que estoy sufriendo
Esto te lo tengo que decir
Cuéntame
Tu despedida para mí fue dura
Será que te llevo a la luna
Y yo no supe hacerlo así
Te estaba buscando
Por las calles gritando
Esto me está matando oh no
Te estaba buscando
Por las calles gritando
Como un loco tomando oh…
Es que yo sin ti
Y tú sin mí
Dime quién puede ser feliz
Esto no me gusta
Esto no me gusta
Hasta el Amanecer
Length: 3:18
Release: 2015
Opening Lyrics:
Como tú te llamas, yo no sé
De donde llegaste, ni pregunté
Lo único que sé, es que quiero con usted
Quedarme contigo hasta el amanecer
Como tú te llamas, yo no sé
De donde llegaste, ni pregunté
Lo único que sé, es que quiero con usted
Quedarme contigo hasta el amanecer
Óyeme mamacita, tu cuerpo y carita
Piel morena, lo que uno necesita
Mirando una chica tan bonita
Y pregunto porque anda tan sólita ven dale ahí ahí
moviendo todo eso pa' mí
No importa idioma ni el país
Ya vamonos de aquí, que tengo algo bueno para ti
Una noche de aventura hay que vivir
Bella y Sensual
Length: 3:24
Release: 2017
Opening Lyrics:
Hola mi amor, vengo acompañado (DY)
Nicky, Nicky, Nicky Jam
lemme holla at you for a second
Uno de nosotros es de barrio fino, un tipo muy real (The big boss)
Nos jugó una apuesta, que ni te miremos que te va a robar (Tamo' ready)
El otro es medio loco, con veinte tatuajes y ese swing de calle (Dímelo papi)
Y en su Lamborghini con labia salvaje, quiere impresionarte
El tercero es un poeta, trae serenatas, brilla como el sol (Sólo escucha)
El chico de las poesías, atentamente, tu servidor
Bella y sensual, sobrenatural
Uno de nosotros te tiene que conquistar
Bella y sensual, sobrenatural
Uno de nosotros te tiene que conquistar
Cuaderno
Length: 4:46
Release: 2019
Opening Lyrics:
Desde que estabamo' en la high
Escribías mi nombre en tu cuaderno (Yeh-eh)
Yo pienso en ti cuando estoy high
Y ahora picheas pa' comernos (Vamo' a vernos)
Dame un ratito y más na'
Después si quieres no te escribo más na'
Parezco Google buscándote
Quiero hace' una serie que se llame, "To'a la noche dándote" (Baby)
Dime si andas con ese bobo o andas sola
Yo en el Mercedes y él te tiene en el Corolla
Si un día de estos, baby, él a ti te descuida
Yo voy a hacerte mía
Nicky Jam : A Song List Worth Listening
I hope you enjoyed listening to Nicky Jam !
I undoubtedly knew that you'll love all five.
Share which song you liked the most in the Comments section below for others to try listening too.
More Music: Lorde: Top 5 Songs
Support Nicky Jam: