Top 5 Tracks of Niall Horan
We know how excited you are to be swept away by music through Niall Horan's Top 5 Tracks. Australian Unwrapped would like to give you first a glimpse of the life of the artist. Enjoy reading and listening!
All about Niall Horan 
Who is Niall Horan: Irish singer and songwriter, Niall James Horan, came from being unknown to fame as a member of the English-Irish boy band One Direction, formed in 2010. Horan's debut solo album, Flicker (2017), debuted at number one in Ireland and the US, and reached the top three spot in Australia and the UK. The album's first two singles, "This Town" and "Slow Hands", made it to several countries Top 20 lists. Horan's second studio album, Heartbreak Weather, was released in March 2020 and was ranked at the first spot in the UK, Ireland and Mexico, and at number four in the US.
Full Name: Niall James Horan
Born: September 13, 1993
Origin: Mullingar, Westmeath, Ireland
Genres: Soft rock – Pop folk – Pop – Pop rock
Zodiac: Virgo
This post contains some affiliate links. If you click through and make a purchase, I'll earn a commission at no additional cost to you.

Niall likes girls who have different accents or speak different languages.
Niall waxed his legs for charity, but said he wouldn't do it again as it was too painful.
He loves a night in. He's into being home alone, watching sports on a weekend.


We freaking love music here at Unwrapped, and we adore Niall Horan. In our humble opinion, here are the BEST FIVE SONGS by the legendary Niall Horan (most liked, listened and downloaded songs) across the web!!!
Scroll for more!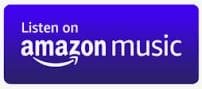 Five All-Time Best Songs of Niall Horan
Slow Hands
This Town
Too Much To Ask
Black and White
Put A Little Love On Me


Slow Hands
Length: 3:08
Release: 2017
Opening Lyrics:
"We should take this back to my place"
That's what she said right to my face
'Cause I want you bad
Yeah, I want you, baby
I've been thinking 'bout it all day
And I hope you feel the same way, yeah
'Cause I want you bad
Yeah, I want you, baby
Slow, slow hands
Like sweat dripping down our dirty laundry
No, no chance
That I'm leaving here without you on me
I, I know
Yeah, I already know that there ain't no stoppin'
Your plans and those
Slow hands (woo)
Slow hands
This Town
Length: 3:52
Release: 2016
Opening Lyrics:
Waking up to kiss you and nobody's there
The smell of your perfume still stuck in the air
It's hard
Yesterday I thought I saw your shadow running round
It's funny how things never change in this old town
So far from the stars
And I want to tell you everything
The words I never got to say the first time around
And I remember everything
From when we were the children playing in this fairground
Wish I was there with you now
If the whole world was watching I'd still dance with you
Drive highways and byways to be there with you
Over and over the only truth
Everything comes back to you
Too Much To Ask
Length: 3:43
Release: 2017
Opening Lyrics:
Waiting here for someone
Only yesterday we were on the run
You smile back at me and your face lit up the sun
Now I'm waiting here for someone
And oh, love, do you feel this rough?
Why's it only you I'm thinking of?
My shadow's dancing
Without you for the first time
My heart is hoping
You'll walk right in tonight
Tell me there are things that you regret
'Cause if I'm being honest I ain't over you yet
It's all I'm asking
Is it too much to ask?
Is it too much to ask?
Black and White
Length: 3:13
Release: 2020
Opening Lyrics:
That first night we were standing at your door
Fumbling for your keys, then I kissed you
Ask me if I want to come inside
'Cause we didn't want to end the night
Then you took my hand, and I followed you
Yeah, I see us in black and white
Crystal clear on a star lit night
In all your gorgeous colors
I promise that I'll love you for the rest of my life
See you standing in your dress
Swear in front of all our friends
There'll never be another
I promise that I'll love you for the rest of my life
Put A Little Love On Me
Length: 3:44
Release: 2020
Opening Lyrics:
We fight, we get high holding on to love
We came down 'cause there was nothing holding us
Is it wrong that I still wonder where you are?
Is it wrong that I still don't know my heart?
Are you all dressed up but with nowhere to go?
Are your tears falling down when the lights are low?
Another Friday night tryna put on a show
Do you hate the weekend 'cause nobody's calling?
I've still got so much love hidden beneath this skin
So darling
Put a little love on me
And put a little love on me
When the lights come up and there's no shadows dancing
I look around as my heart is collapsing
'Cause you're the only one I need
To put a little love on me
Niall Horan : A Song List Worth Listening
I hope you enjoyed listening to Niall Horan !
I undoubtedly knew that you'll love all five.
Share which song you liked the most in the Comments section below for others to try listening too.
More Music: Enrique Iglesias: Top 5 Songs
Support Niall Horan: