My Personal Struggle With Fitness – Day 10
Max Atlas Year of Change Day Ten
After ten days, I am losing weight, which is pretty good progress for just a little over a week. I'm really proud of myself for having done such a good job so far, even if the visual results aren't really that noticeable just yet. If I keep up the good work, eventually I'll be looking as good as I feel. For now, though, all I've got is the archetypal "dad bod", and I can't exactly say I'm proud of that.
I've become somewhat accustomed to the food in the diet plan, although I do still get cravings for unhealthy food every now and then. Instead of just ignoring my cravings outright, I've been trying out some healthy alternatives that can somewhat approximate the taste. For example, I sometimes buy fizzy water when I feel like drinking a beer or soda, and the other night I made oven-baked potato wedges when I started craving chips. These clearly won't be able to fully replace the foods I've grown accustomed to eating over the years, but at least I can manage my cravings in a better way than before.
Daily Image Year of Change Day 10 #YOC
Happy overall with progression, day 10 one day one felt miles away, now it's here and while visibly not great improvement my self-confidence is improving and am less short of breath going upstairs.


As far as my workouts go, I feel that my muscles have readjusted to the stress of rigorous activity, so I'm ready to start lifting a little heavier. This past week or so has mainly been about getting back into a groove but now is when the real work begins. Exercising is going to be a lot tougher from tomorrow, but pushing myself to the limit is necessary for continued growth, so I'm ready for anything.
Also See: What it Takes to Get Fit by 40 – Day 6
Geo Life Meal Plan for Day 10
Really cannot say it enough planning meals is becoming easy, and I cannot believe I have not done this all my life.
Daily Meal Plan Geo Lifestyle Day 10
Daily Planner of Geo Life Accountability Day 10
Accountability Calendar
Hourly Update
00:00
Sleep
.30
–
01:00
Sleep
.30
–
02:00
Sleep
.30
–
03:00
Sleep
.30
–
04:00
Sleep
.30
–
05:00
05:15 Wake
Clothes ready to go
.30
Walk with an intermittent slow jog
65Minutes Moderate
Felt nice to be up and out
06:00
–
.30
Breakfast
Shower
07:00
Commute Listen to
The Science of Money
.30
Listen to
The Science of Money
(not finished)
08:00
Work
.30
–
09:00
Work
.30
–
10:00
Work
.30
–
11:00
Work
.30
–
12:00
Work
.30
–
13:00
Work
.30
–
14:00
Work
.30
–
15:00
Break
10 Minute walk after the meal
.30
Work
16:00
Work
.30
–
17:00
Work
.30
–
18:00
Work – Start Commute Home 17:45
.30
Quick wash
Change of clothes
Clean toilets
19:00
Basketball (kids training)
Walked while waiting
.30
–
20:00
Eat evening meal
With Tv
.30
Played Card game
21:00
Start Blog for today
.30
–
22:00
Skipped Body Weight today
needed a break did extra blog
on stoicism
.30
Supper
Read about wealth creation
Quick News Check
23:00
Practised 10 Minutes meditation
With some music, I worked
on with a mate
Final blog checks and
House check + Packed lunch
.30
Sleep
24:00
Sleep
Geo Life Accountability Daily Planner – Day 10 Year of Change
Also See: 10 Most Healthy Nuts Ranked Best To Worst
Daily Exercise Planner Day 10 Geo Life Year of Change
Had a mostly rest day today give my 39 years old arms and back a break. Enjoyed the walk and plan hit it hard tomorrow.
| | |
| --- | --- |
| Type Of Exercise | Repetitions |
| Walking | 55 Minutes Moderate |
Day Ten Year Of Change Fit by 40 Exercises
Quote of the Day
Life is long if you know how to use it.

Seneca
Day 10 of the Year of Change Wrap Up
Day ten was great, I let my body rest ready for tomorrow but kept up the walk/light jog. Defiantly feeling tired with the early mornings but hoping my body will adjust to this soon enough. Clean eating without waist is something I always thought would be excessively expensive, however by grabbing what's on offer and being willing to substitute meals along with cutting out vices I am actually not using my credit card for the first time in ages.
Certainly this is going to take time, but the journey is enjoyable so far, and I hope I continue to grow holistically.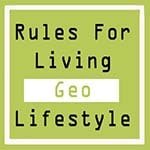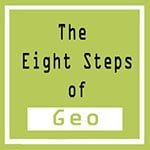 Tweet Me @maxatlasyoc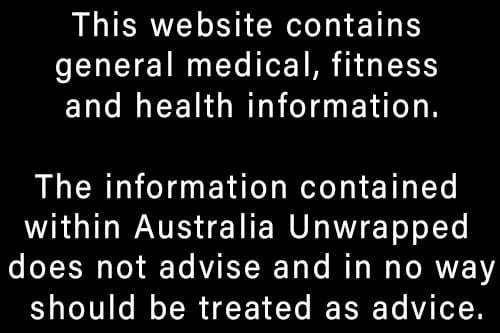 Also See: Fascinating Health Facts Of Red Wine