Ten of the Best Movies Starring Clark Gable
1. Gone with the Wind (1939)
Passed | 3h 58min | Drama, History, Romance | 17 January 1940 (USA)
IMDb Rating: 8.1
2. It Happened One Night (1934)
Approved | 1h 45min | Comedy, Romance | 22 February 1934 (USA)
IMDb Rating: 8.1
3. Mutiny on the Bounty (1935)
Not Rated | 2h 12min | Adventure, Biography, Drama | 1936 (Turkey)
IMDb Rating: 7.7
4. Command Decision (1948)
Passed | 1h 52min | Action, Drama, War | February 1949 (USA)
IMDb Rating: 7.3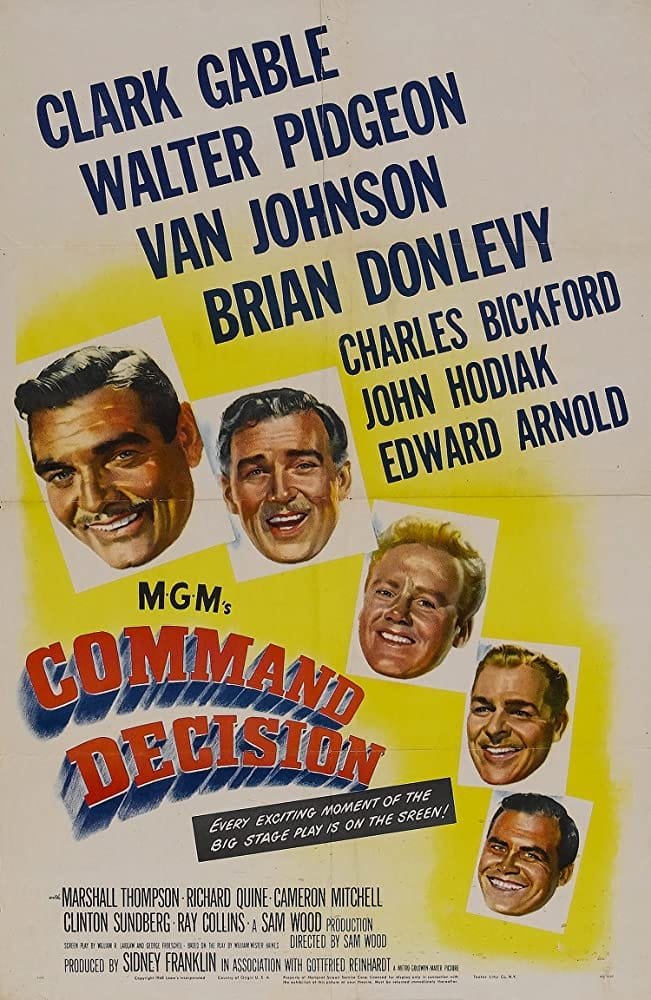 5. The Misfits (1961)
Not Rated | 2h 5min | Drama, Romance, Western | 1 February 1961 (USA)
IMDb Rating: 7.3
6. Run Silent Run Deep (1958)
Approved | 1h 33min | Action, Drama, War | 27 March 1958 (USA)
IMDb Rating: 7.3
7. Ben-Hur: A Tale of the Christ (1925)
Not Rated | 2h 23min | Adventure, Drama, Romance | 8 October 1927 (USA)
IMDb Rating: 7.8
8. That's Entertainment! (1974)
G | 2h 15min | Documentary, Family, Musical | 21 June 1974 (USA)
IMDb Rating: 7.7
9. Mogambo (1953)
Approved | 1h 56min | Adventure, Drama, Romance | 9 October 1953 (USA)
IMDb Rating: 6.7
10. San Francisco (1936)
Unrated | 1h 55min | Drama, Musical, Romance | 26 June 1936 (USA)
IMDb Rating: 7.2
Are you looking for some of Clark Gable's most celebrated movies? Being a movie lover myself, it's easy to enjoy an actors style and ability, but also watch their roles grow and evolve. Here you will find 10 Clark Gable movies that if you like the actor, you're sure to enjoy.
This post contains some affiliate links. If you click through and make a purchase, I'll earn a commission, at no additional cost to you.
10 Great Movies With Clark Gable in a starring role
We hope you have enjoyed our list of Clark Gable movies worth watching. We have carefully selected the best movies with Clark Gable in a starring role, or on an exceptional occasion, a robust supporting role for Clark Gable when the movie is deemed magnificent.
More Movies Like Movies to Enjoy
The Ten Most Hilarious Movies Like Some Like It Hot 1959