Motivational & Inspirational Quotes: Life quotes help us to regain our passion that might lose after the failure.  True me; sometimes we just need a little inspiration which can motivate us to charge again to invest our time and efforts into our idea. Especially, when you are a freelancer / self-employed, you understand the true meaning of hard work better than others. While you are climbing up, you might fall down many times, don't consider it a failure as failure is only when you will give up on climbing and feeling down but keep struggling meant to figure out the ways which won't work so you are gaining experience.
There is a concept of many that motivational quotes can inspire you at the moment but will not affect at all on your lifestyle or way of thinking. Yup, that's true as Zig Ziglar said by using better words;
"People often say that motivation doesn't last. Well, neither does bathing – that's why we recommend it daily."
To keep yourself motivated, you have to create your own collection of inspirational quotes that can help you to keep you on your track of freelancing. Read your motivational quotes set occasionally to achieve your plans of getting projects done on time.
11 Motivational & Inspirational Quotes for Freelancers & Entrepreneurs
Here, we have a collection of 11 very motivational & inspirational quotes for freelancers & entrepreneurs.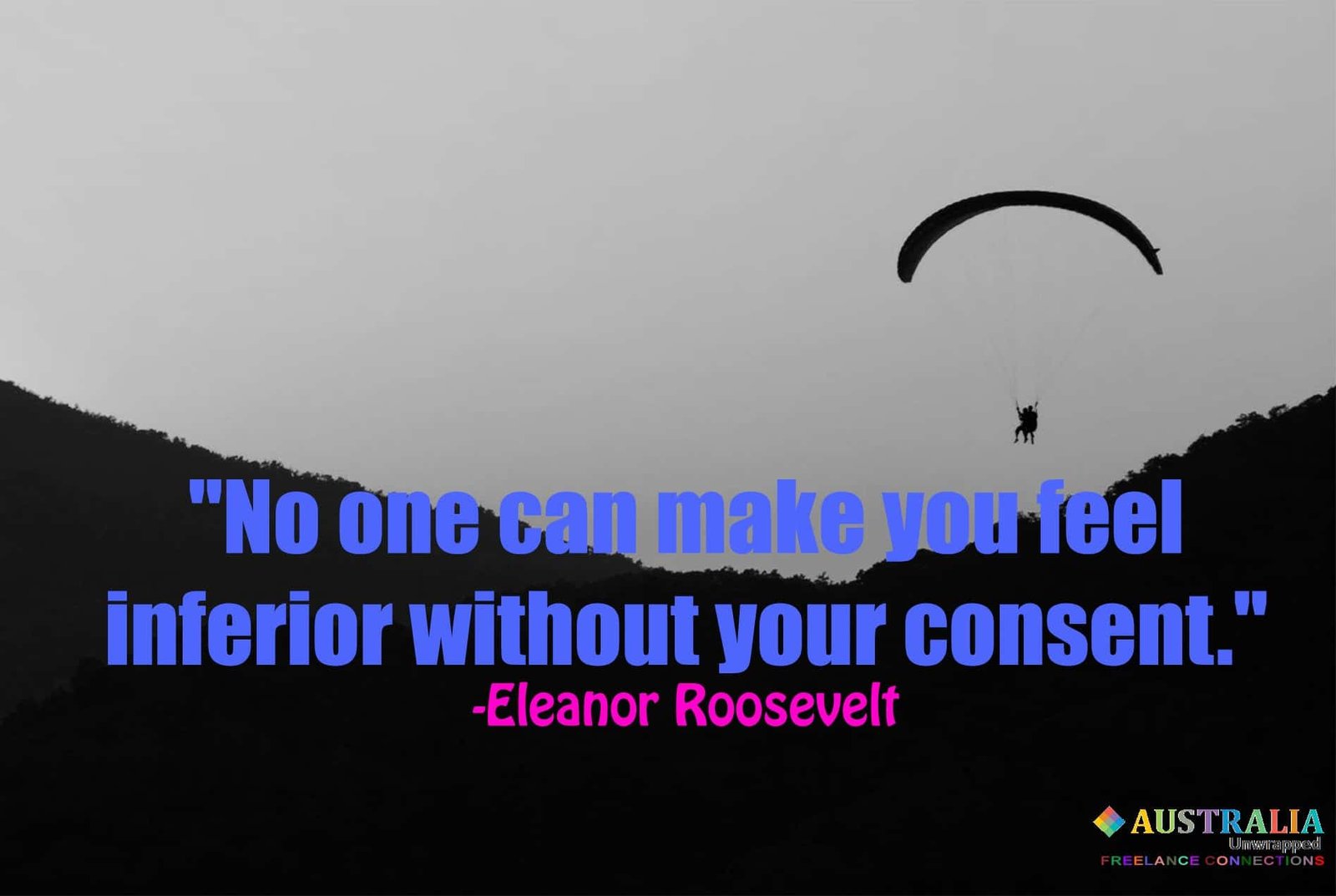 Other than the visual inspirational quotes for freelancers, we would love to share few more in text format. However, we understand visual graphics are more effective than plain text but we are always ready to create a visual of your favorite quote, just comment below or send us email 🙂
Inspirational Quotes for Freelancers (Especially Freelance Designers)
The below collection of inspirational quotes specifically selected for freelance designers to motivate them for the work in their desired field. By the way, we aren't good designer so plain text version of following quotes would be better to inspire you than using a visual which won't attract designers ha ha
"Unless you move, the place where you are is the place where you will always be." ~Ashleigh Brilliant
"Many of life's failures are people who did not realize how close they were to success when they gave up." ~ Thomas Edison
If your actions inspire others to dream more, learn more, do more and become more, you are a leader. ~ John Quincy Adams
"Life isn't about finding yourself. Life is about creating yourself." ~ George Bernard Shaw
"Art disturbs, science reassures." ~ Georges Braque
"To live a creative life, we must lose our fear of being wrong." ~ Joseph Chilton Pearce
"A journey of a thousand miles begins with a single step." ~Chinese Proverb
"Be a fountain, not a drain." ~Rex Hudler
"Graphic design is the spit and polish but not the shoe." ~Ellen Lupton
"I have never let my schooling interfere with my education." ~Mark Twain
"Genius is 1% inspiration and 99% perspiration." ~Thomas Edison
"Don't take life too seriously, you'll never get out alive." ~Elbert Hubbard
"…a wealth of information creates a poverty of attention…" ~Herbert A. Simon
"The holy grail is to spend less time making the picture than it takes people to look at it." ~ Banksy
"Imagination without knowledge may create beautiful things, knowledge without imagination can create only perfect ones." ~Albert Einstein
"Art is creativity, creativity is passion, passion is love." ~Andrew Brynjulson.
"When it is obvious that the goals cannot be reached, don't adjust the goals, adjust the action steps." ~Confucius
"Twenty years from now you will be more disappointed by the things that you didn't do than by the ones you did do. So throw off the bowlines. Sail away from the safe harbor. Catch the trade winds in your sails. Explore. Dream. Discover." ~Mark Twain
"It's not how good you are, its how good you want to be." ~Paul Arden
So guys, don't forget to comment below which one liked the most from above mentioned my favorite designer quotes? You also can suggest us more inspirational quotes to add in this list 🙂
Also See : Meaningful & Inspirational Quotes by Richard Wagner