I am going to explore what I miss most about Great Britain.  No matter where you are in the world; one thing all British people have in common is their homeland. You can take the Brit out of Britain but they will always quintessentially remain British. My name is Noah Murphy, I left the UK for Australia for a number of reasons to be fully explained another day! However I often think of home, the people I grew up with, my housing estate and the best local pubs in the world. This article will explore what I miss most about Great Britain. Please comment and share at the end what you miss most about our native homeland.
 Around 46 percent of all British expats miss the English countryside the most when they leave their country of origin. In a recent survey of 1,034 people, 42 per cent of those surveyed said that they longed for the British sense of humor.
Miss most about Great Britain – Castles and History
There can be no doubt the UK has a history like no other, the country fought more wars than the rest of the world combined. We have castles that you can walk-up the battlement and close your eyes transporting you to days go by.  The most majestic aspect of this was I used to think back to all the men you had shared jokes, defended their families and hold the line as centuries roll by.
Miss most about Great Britain – Pubs
Let there be no doubt, nobody does local pubs like the UK, I personally used to have 9 pubs within a 45 minute walk from my home.  I loved getting together with the boys, undertaking a huge pub crawl and stumbling through the front door following a lock in at the pub nearest to my house.  There are not many places in the world like local British pubs, and if I could bring one aspect of Britain with me this would be it. Where else do you get the smells, the locals, the game of pool or darts, the fruit machines and an awesome night out on 30 quid?
Miss most about Great Britain – Humor
Being a northerner, we didn't subscribe to that bloody southern thing what's called oh yes political correctness.  The dark, dry witty humor utilized across our great nation is hard to beat. I love the way that when growing up my uncles could turn almost anything into a joke. As I grew up this skill was also finely tuned, and now am able as many normal fellow Brits are a master of gallows humor.
 Miss most about Great Britain – Football
There was nothing like on a cold winters day having a few beer and going down the match. I love Everton and  Gladys Street was my stomping grounds! Mad Tidd, Strich, Trotter and Smithy would sing our heart out drink beer Chang out of plastic cups and watch Everton kick some ass (Didn't always go that way). When I get home every few years getting back together with the boys at Goodison is one of my highlights.
Sing along with me Blue
It's a grand old team to play for
And it's a grand old team to support
And if you know your history
It's enough to make your heart go
Whoooaa
We don't care what the red shite say
What the fuck do we care
Cos we only know that there's going to be a show
When the Everton boys are there
Everton
Everton
You know the rest. We then go on and annihilate them!
Related: Top 10 Landmarks in London England for Photography.
Miss most about Great Britain – Bacon
Only in the UK can you get bacon like it, not sure if it's illegal to have such high concentration of fat and salt elsewhere? Nothing better was coming home or going to your Nan's house and there being a bacon buddy on the go, it had to be fried in lard and served with bread, butter and tomato source. Nowt better.
Miss most about Great Britain – Canals
I use to walk up and down the canals with one or two mates with a fishing rod in hand spinning for pike. Had a ball but canals were awesome for more reason than that; you could hang out on the back watch the boats go by. Relax in one of the many pubs nearby having a few cold beers, and watch the ducks always up to no good.
Miss most about Great Britain – Family and Friends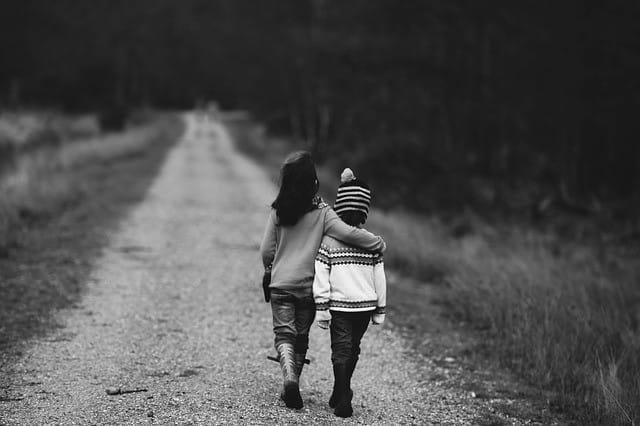 Now this is not a British thing as such!  However the people you grew up with can never be replaced, we never forget our roots and our family. We might be half the world away, but we never really leave. You can travel the world, but the boys you spent the first 25 years of your life with messing around, creating memories and generally having a ball cannot be replaced. People come and people go but the home crew their forever.
Thanks for reading, hope you enjoyed my reminiscing about what I miss most about Great Britain. Please share your experiences of why you left the UK and what you miss most about home. I will write further on this subject soon. Also check back for reasons I left UK coming soon.
British Expat – Check out our latest happening from the UK HERE
Also See: The #Brexit Deceit: Why a British Exit from EU Won't Happen…