Meet Canvaspop – A Company That Turns Your Photos into Decor
Get Sazzy Canva Design Now From Canvaspop
Most people have countless pictures on their phone that they love seeing again and again, and maybe also love showing them to other people. You, too, might have plenty of those. They can be pictures from a recent trip, your child's first birthday party, your wedding pictures, or simply a screenshot you took off the internet that you absolutely love. So imagine how great it would be to have these beautiful memories made into decor art that you can display at home?
Canvaspop does just that for you. The canvas printing company is known for its exclusive canvas print products that memorialize your pictures by converting them into canvas art. Hence, you have great quality canvas prints turned into displayable art made from your very own memories! Furthermore, the canvas printing company excels in preserving your pictures so that you can display them for years without the prints ever losing their quality or luster. So, in the end, you have something to cherish for years and even showcasing for visitors to see.
The out-of-the-box-art printing company provides your home an elegant, exquisite look. Not to mention the whole process of creating your memories into art is pretty fuss-free and simple. Not only can you explore various filters and features to transform your pictures but also go beyond with ideas like getting handmade canvas prints of your art pieces. So, if you are a digital art creator, get art-gallery-worthy canvas prints from Canvaspop and let your art pop!
Also See: Geo Life Humble Beginnings Getting Fit by 40 – Day 1
Canvas Prints: Easy and Simplistic
Canvas prints are your favourite pictures printed on canvas and then hand-stretched onto frames to help preserve quality. But that is not all of it. Choosing pictures and then matching them to your style can be overwhelming enough. Hence, the canvas print company understands how difficult it can be to come up with decor pieces to add homeliness to your space.
Therefore, to reduce the burden of complicated choices and over-the-top designs, Canvaspop brings you simple canvas solutions that are readily available to hang on your walls. All you need to do is choose the picture you want to turn into the decor, go through a few simple frame and color choices and submit!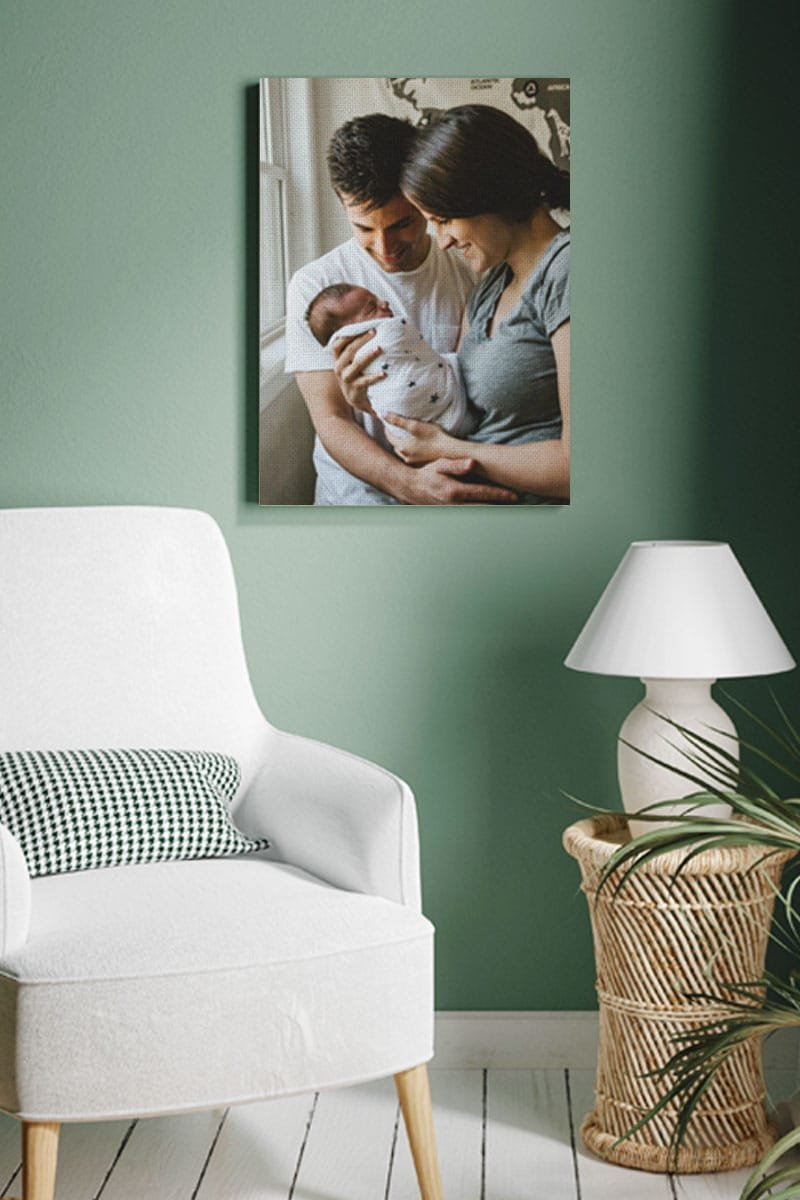 The artwork will be delivered to you in its purest, unedited form to preserve its original vibe. However, the quality of the picture is maintained even if you upload a screenshot to be turned into art. However, if you do want some professional editing done, you can get free digital proof! You can choose from a manageable number of frames, canvas sizes, edges, and frame colour.
Options to explore
If you are easily overwhelmed by options, Canvaspopcan help solve the problem with you. Their simple, fuss-free approach to canvas prints, collages, and other artworks includes options that are easy to choose from and are unsophisticated. Just begin by choosing a canvas size, or submit a custom size order.
Now, you can either opt for an unframed canvas or framed canvas. The framed pieces come with Blackwood, Whitewood, and Espresso wood frames and can be o.75" or 1.25" inches deep. If you don't want a frame, you can opt for a black border, white border, or photo wrap on the edges.
Tweak and Tune
Canvaspopmakes it pretty easy to shape your memories just as you want them to be. Hence, you have customized art decor made just for you. Another way to do so is by tweaking and tuning the image filters with Canvaspop to create decor that best suits your style. The filters include black & white, sepia, vintage, lomo, oil painting, pop art, and much more. Adding these filters is a great way to showcase your decor art just as you envisioned it.
Nevertheless, if you want your decor to look unedited and totally pristine, choose no filter at all!
Other Products You Will Love
Apart from the company's no fuss and complicated design policy on canvas prints, there are several more products you will absolutely want to get your hands on. For example, canvas print not only prints your memories onto canvases but also prints collages and triptychs to help you tell a story.
But that's not all of it. You can also get your pet portraits made into canvas decor for your home, apart from getting other canvas art prints. The best-selling artworks include florals, abstract art, and famous art pieces!
Also See: Summer Trends for a Fresh Living Room
Framed Prints
If you are already versed with CanvasPop's best-selling canvas prints, it is high time you try their framed prints, too! Made ready to hang with 255gsm vibrant luster fine art paper, the framed prints are excellently complementing pieces to your canvas decor. Of course, the frames for the prints are handmade to ensure the best quality and come with a vinyl coating of black, white, or espresso that you can choose from.
The frames are made with a low-glare plexiglass insert, and you can choose if you want a 2.5″ archival bright white mat or no.
Photo Collages
Canvaspopallows you to feature upto 24 pictures in its photo collage, which is great for any home decor piece!
The collages come in great size ranges and are customizable from the edges and frame to the border and layout. The frame color range is simple yet elegant and allows you to preserve the essence of your pictures.
Triptychs
The three-paneled prints are great to display a landscape picture you adore. Just choose a picture along with panel size and edges, and you are done!
Pet Portraits
The patience and hard work you put behind clicking pet pictures must be displayed using Canvaspop's pet portraits! The portraits come with cool styles and colors to match your pet's personality, and you can customize it with your pet's name and add notes for specific details!
Canvaspop is the best company out there today to transform your pictures into canvas decor. The elegant designs are must-haves and help you create the best chic-looking home ever!
Main Image Source: Pixabay
Also See: A-Z List of Dumbbell Exercises and Exercise Techniques