Socrates's Most Inspirational Quotes
A collection of beautiful and Inspirational Quotes by Socrates, this article we look at Socrates's most inspiring quotes. Quotes often give context; they can mean different things to different people, here you will find some of the best quotes by Socrates.
No citizen has a right to be an amateur in the matter of physical training… what a disgrace it is for a man to grow old without ever seeing the beauty and strength of which his body is capable.

Socrates

There is no possession more valuable than a good and faithful friend.

Socrates

Thou shouldst eat to live; not live to eat.

Socrates

Worthless people live only to eat and drink; people of worth eat and drink only to live.

Socrates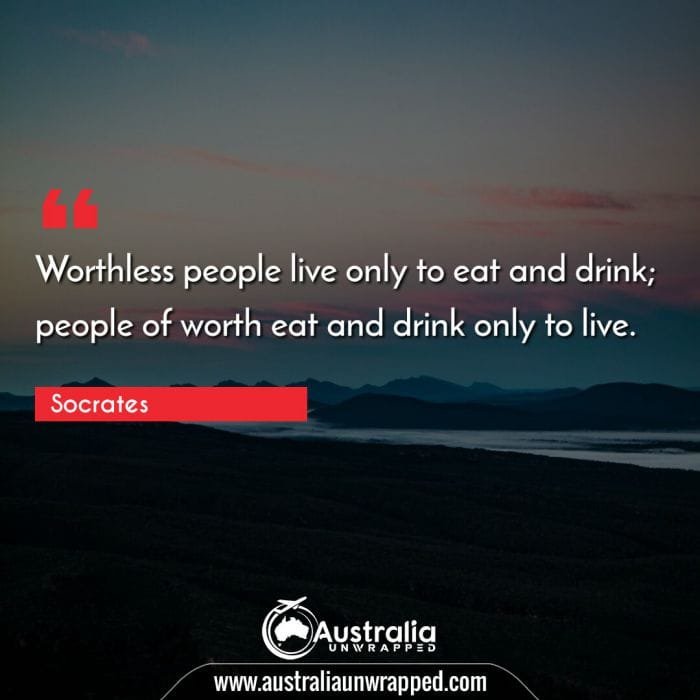 Remember, no human condition is ever permanent. Then you will not be overjoyed in good fortune nor too scornful in misfortune.


Socrates
He is the richest who is content with the least.


Socrates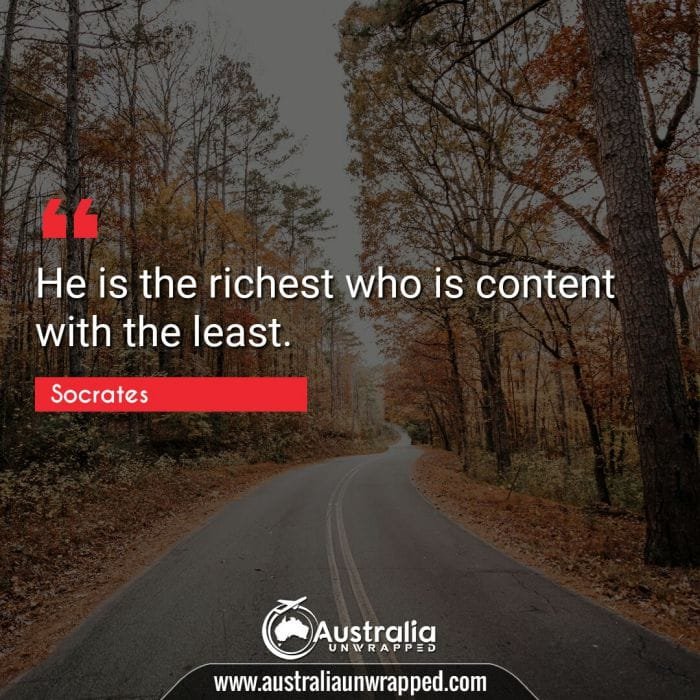 The secret of happiness, you see, is not found in seeking more, but in developing the capacity to enjoy less.


Socrates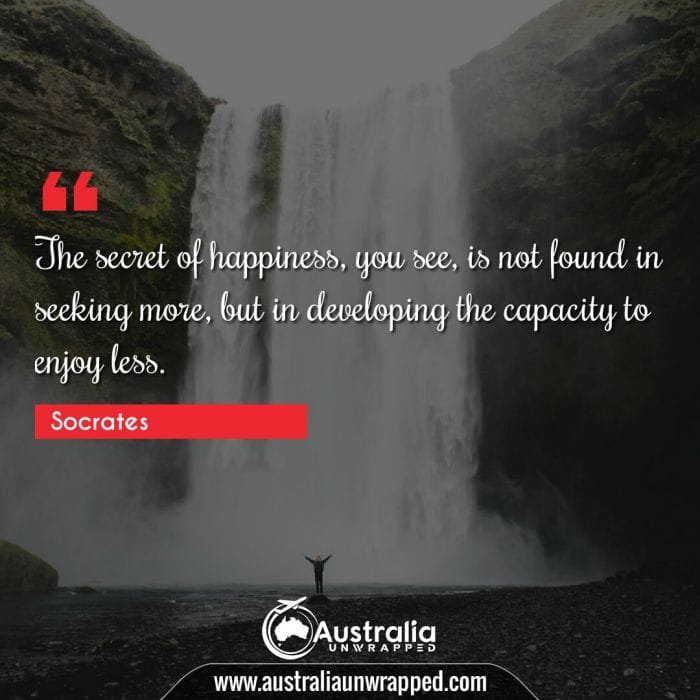 A system of morality that is based on relative emotional values is a mere illusion, a thoroughly vulgar conception that has nothing sound in it and nothing true.


Socrates
Contentment is natural wealth.


Socrates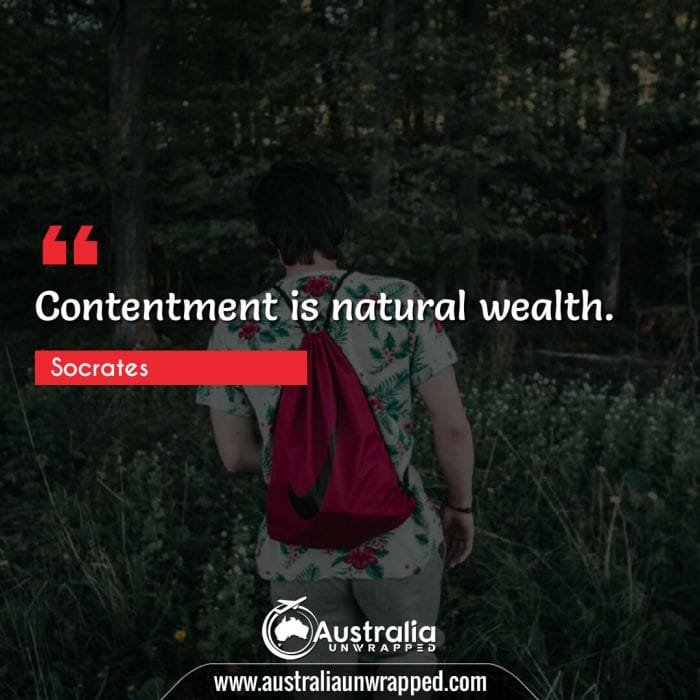 Be slow to fall into friendship; but when thou art in, continue firm & constant.


Socrates
I do nothing but go about persuading you all, old and young alike, not to take thought for your persons or your properties, but and chiefly to care about the greatest improvement of the soul.


Socrates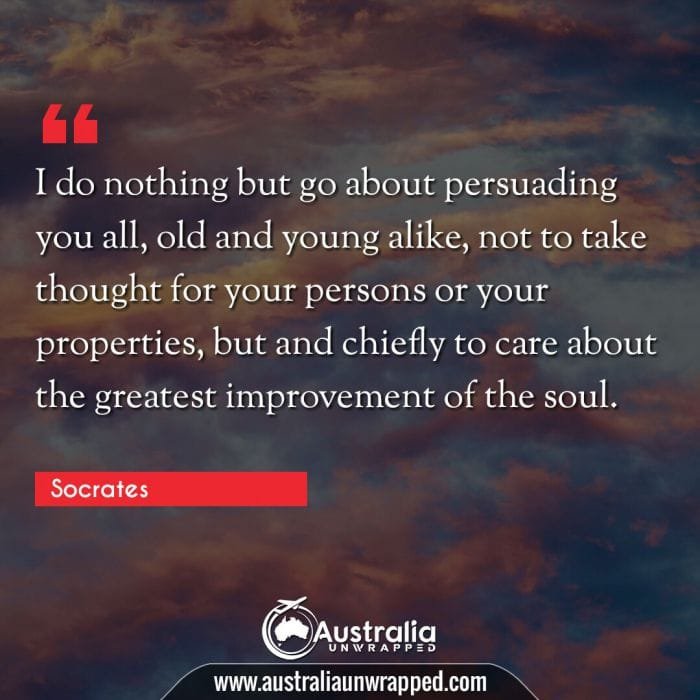 Wonder is the beginning of wisdom.


Socrates
I have not sought during my life to amass wealth and to adorn my body, but I have sought to adorn my soul with the jewels of wisdom, patience, and above all with a love of liberty.


Socrates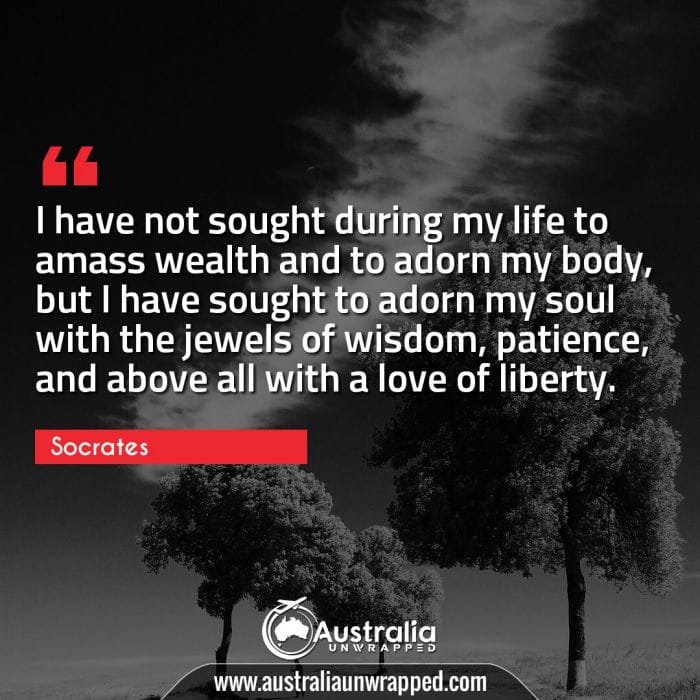 All wars are fought for the acquisition of wealth


Socrates
Prefer knowledge to wealth, for the one is transitory, the other perpetual.


Socrates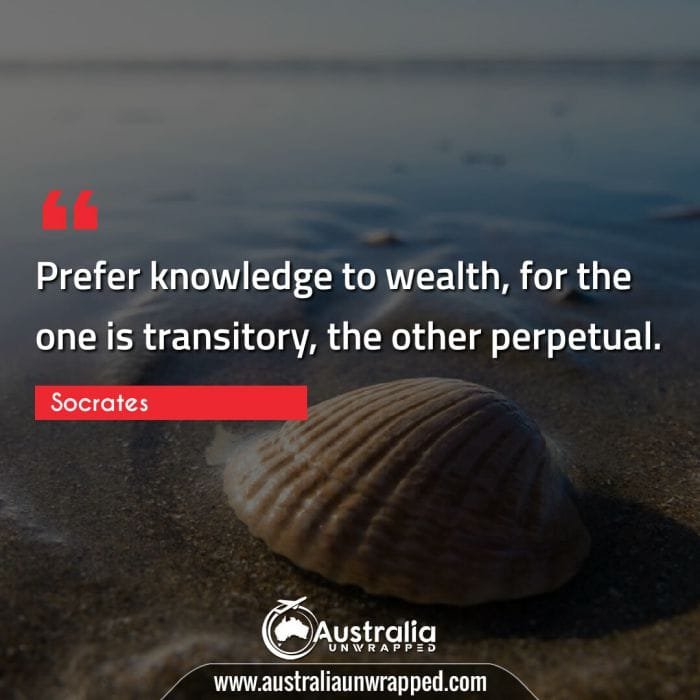 I know what I do not know.


Socrates
Why do you wonder that globetrotting does not help you, seeing that you always take yourself with you? The reason that set you wandering is ever at your heels.


Socrates
Knowledge is our ultimate good.


Socrates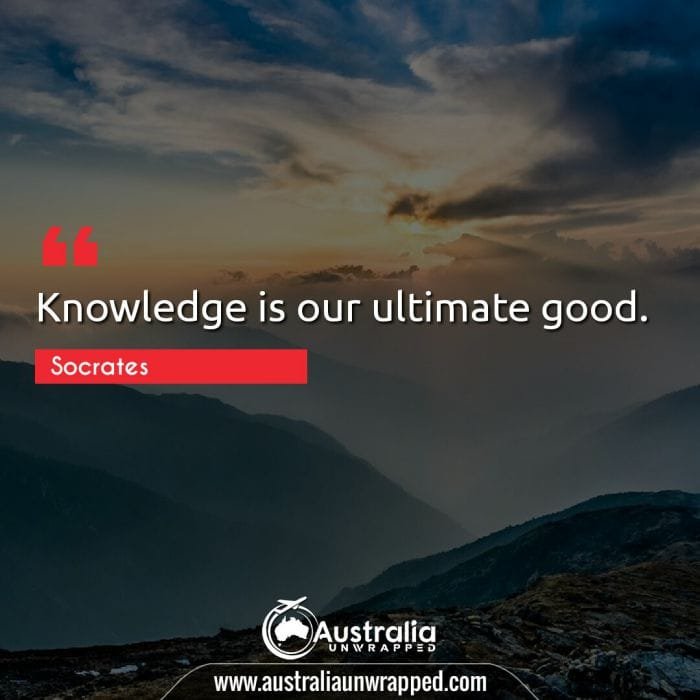 How can you wonder your travels do you no good, when you carry yourself around with you?


Socrates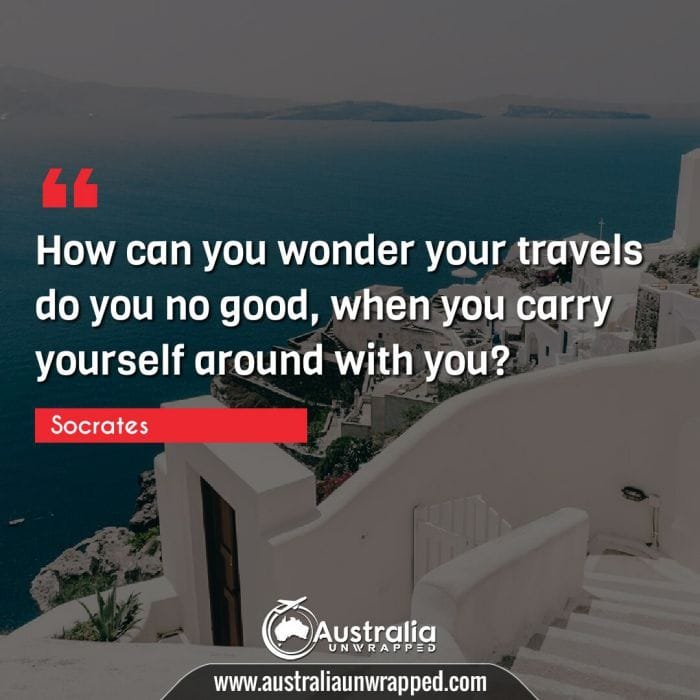 The rest of the world lives to eat, while I eat to live.


Socrates
No man has a right to be an amateur in the matter of physical training


Socrates
A man can no more make a safe use of wealth without reason than he can of a horse without a bridle.


Socrates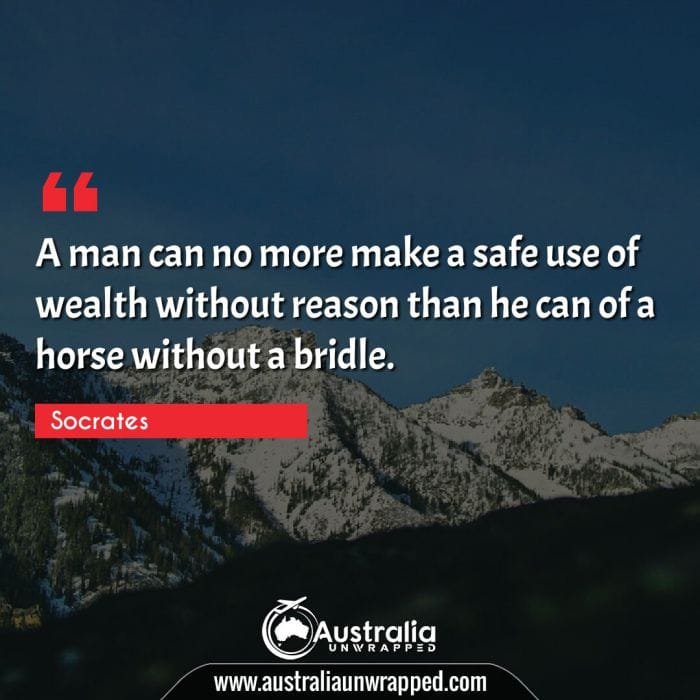 Do not go through life like leaf blown from here to there believing whatever you are told.


Socrates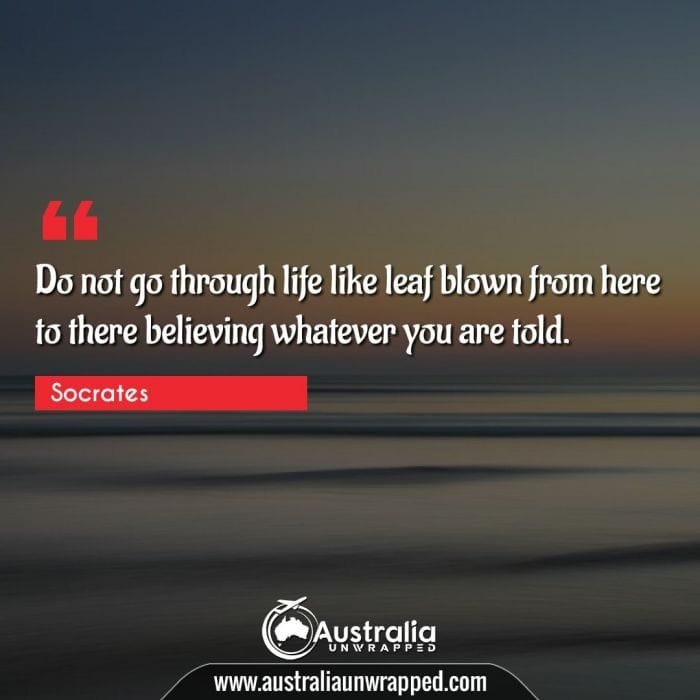 wealth does not bring goodness, but goodness brings wealth and every other blessing, both to the individual and to the state

Socrates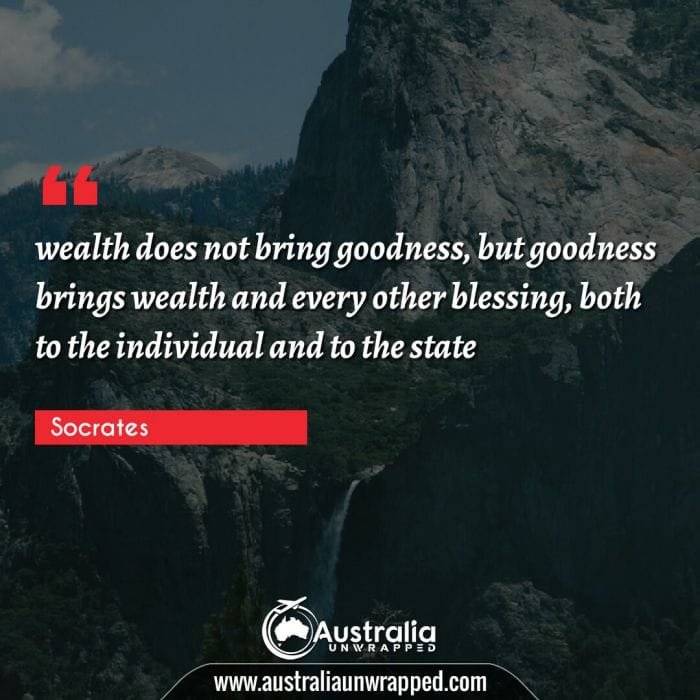 Quote to Inspire by Socrates
Hope you enjoyed this beautiful collection of quotes by Socrates. Please pin your favourites or share via social media, Also we would love to hear your favourite quote in the comments section below. One life, get inspired and find your perfect quote.
More Famous Quotes