Mark Twain's Most Inspirational Quotes
A collection of beautiful and Inspirational Quotes by Mark Twain, this article we look at Mark Twain's most inspiring quotes. Quotes often give context; they can mean different things to different people, here you will find some of the best quotes by Mark Twain.
The dog is a gentleman; I hope to go to his heaven not man's.

Mark Twain

Focus more on your desire than on your doubt, and the dream will take care of itself.

Mark Twain

Love seems the swiftest, but it is the slowest of all growths. No man or woman really knows what perfect love is until they have been married a quarter of a century.

Mark Twain

Drag your thoughts away from your troubles… by the ears, by the heels, or any other way you can manage it.

Mark Twain

It is best to read the weather forecast before praying for rain.

Mark Twain

Travel is fatal to prejudice, bigotry, and narrow-mindedness.

Mark Twain

The trouble with the world is not that people know too little; it's that they know so many things that just aren't so.

Mark Twain

New Year's is a harmless annual institution, of no particular use to anybody save as a scapegoat for promiscuous drunks, and friendly calls and humbug resolutions.

Mark Twain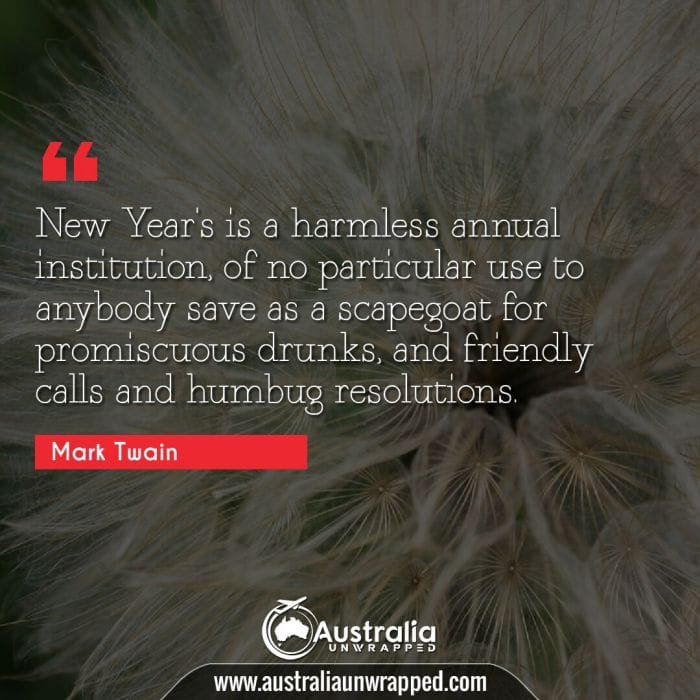 The holy passion of Friendship is of so sweet and steady and loyal and enduring a nature that it will last through a whole lifetime, if not asked to lend money.

Mark Twain

Love seems the swiftest, but it is the slowest of growths

Mark Twain

The only way to keep your health is to eat what you don't want, drink what you don't like, and do what you'd rather not.

Mark Twain

Explore. Dream. Discover.

Mark Twain

Suppose you were an idiot, and suppose you were a member of Congress; but I repeat myself.

Mark Twain

Teaching is like trying to hold 35 corks underwater at once.

Mark Twain

Sometimes too much to drink is barely enough.

Mark Twain

Buy land, they're not making it anymore.

Mark Twain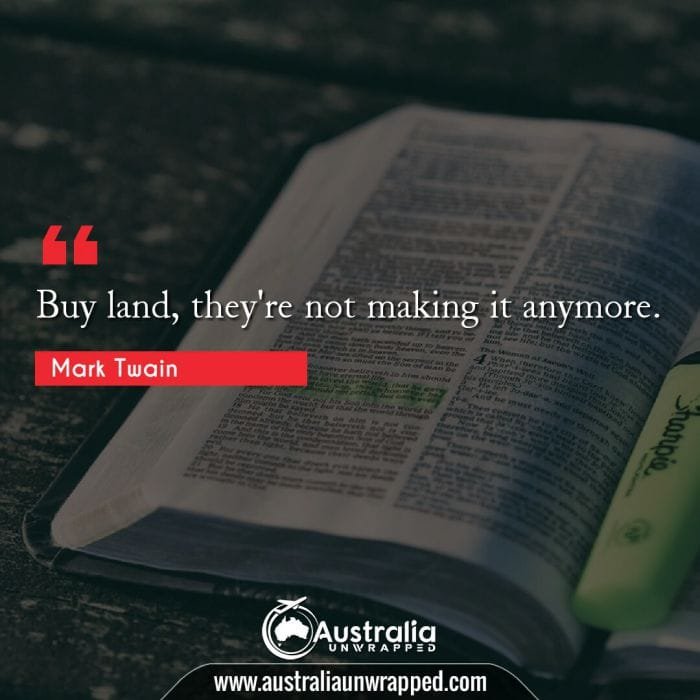 If animals could speak, the dog would be a blundering outspoken fellow; but the cat would have the rare grace of never saying a word too much.

Mark Twain

What is the difference between a taxidermist and a tax collector? The taxidermist takes only your skin.

Mark Twain

The xmas holidays have this high value: that they remind Forgetters of the Forgotten, & repair damaged relationships.

Mark Twain

I am pushing sixty. That is enough exercise for me.

Mark Twain

You can have brilliant ideas, but if you can't get them across, your ideas won't get you anywhere. Lee Iacocca Love is the irresistible desire to be irresistibly desired.

Mark Twain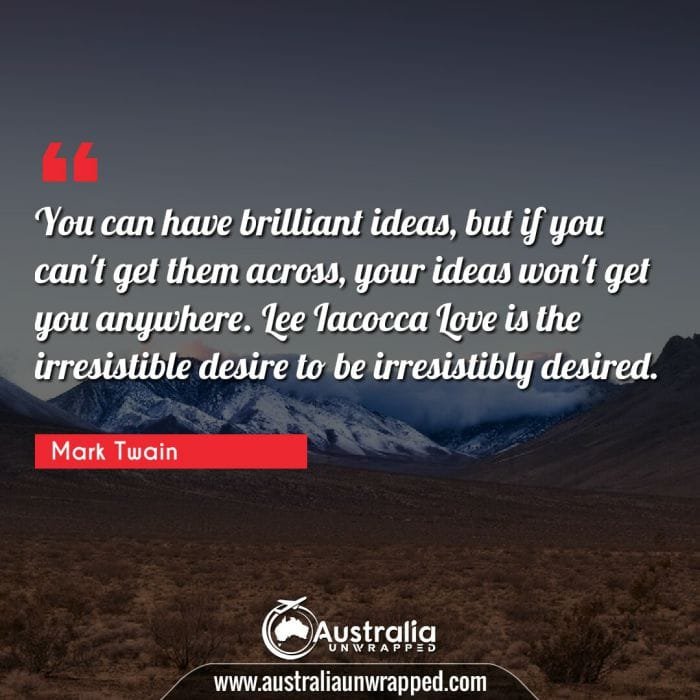 If you tell the truth you do not need a good memory!

Mark Twain

Synergy – the bonus that is achieved when things work together harmoniously.

Mark Twain

There are only two types of speakers in the world. 1. The nervous and 2. Liars.

Mark Twain
Quote to Inspire by Mark Twain
Hope you enjoyed this beautiful collection of quotes by Mark Twain. Please pin your favorites or share via social media, Also we would love to hear your favourite quote in the comments section below. One life, get inspired and find your perfect quote.
More Famous Quotes