John F. Kennedy's Most Inspirational Quotes
A collection of beautiful and Inspirational Quotes by John F. Kennedy, this article we look at John F. Kennedy's most inspiring quotes. Quotes often give context; they can mean different things to different people, here you will find some of the best quotes by John F. Kennedy.
Physical fitness is not only one of the most important keys to a healthy body, it is the basis of dynamic and creative intellectual activity.


John F. Kennedy
I look forward to a great future for America – a future in which our country will match its military strength with our moral restraint, its wealth with our wisdom, its power with our purpose.


John F. Kennedy
We are tied to the ocean. And when we go back to the sea, whether it is to sail or to watch – we are going back from whence we came.


John F. Kennedy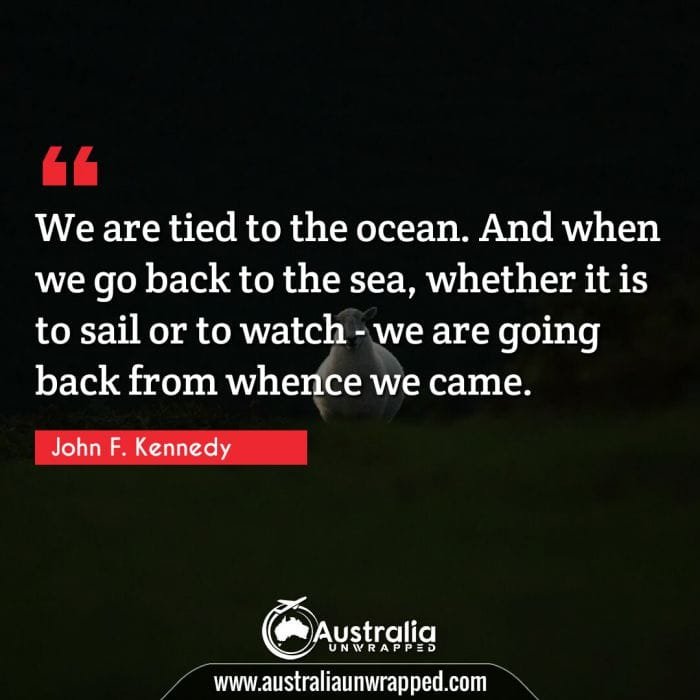 Forgive your enemies, but never forget their names.


John F. Kennedy
We are inclined to think that if we watch a football game or a baseball game, we have taken part in it.


John F. Kennedy
Our growing softness, our increasing lack of physical fitness, is a menace to our security.


John F. Kennedy
The great enemy of the truth is very often not the lie, deliberate, contrived and dishonest, but the myth, persistent, persuasive and unrealistic.


John F. Kennedy
Anyone who is honestly seeking a job and can't find it, deserves the attention of the United States government, and the people.


John F. Kennedy
Things do not happen. Things are made to happen.


John F. Kennedy
Never have the nations of the world had so much to lose, or so much to gain. Together we shall save our planet, or together we shall perish in its flames.


John F. Kennedy
Those who foolishly sought power by riding the back of the tiger ended up inside


John F. Kennedy
Washington is a city of Southern efficiency and Northern charm.


John F. Kennedy
It is no contradiction – the most important single thing we can do to stimulate investment in today's economy is to raise consumption by major reduction ofindividualincometaxrates.


John F. Kennedy
Intelligence and skill can only function at the peak of their capacity when the body is healthy and strong.


John F. Kennedy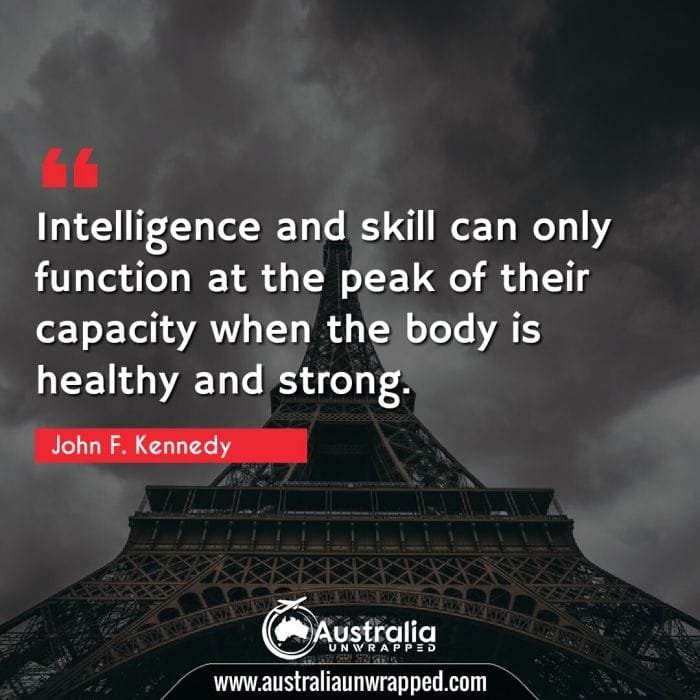 Everything changes but change itself.


John F. Kennedy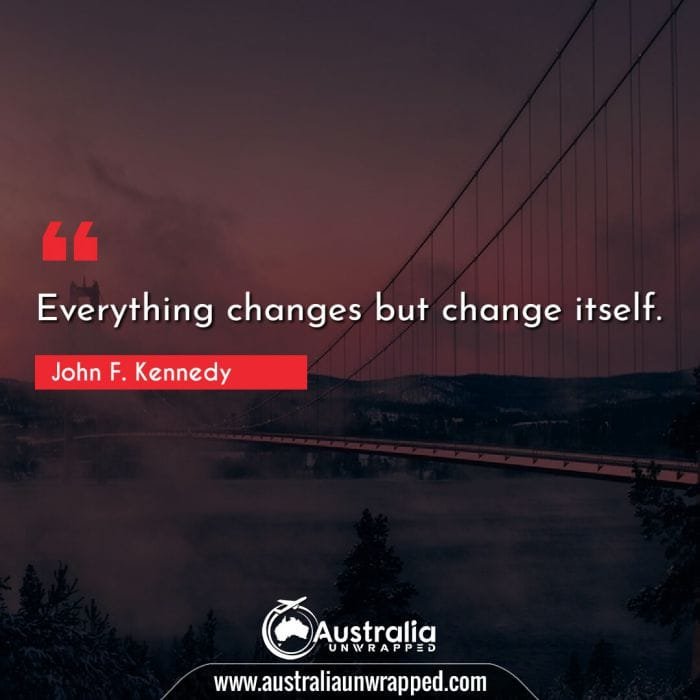 The physical fitness of our citizens is a vital prerequisite to America's realization of its full potential as a nation, and to the opportunity of each individual citizen to make full and fruitful use of his capacities.


John F. Kennedy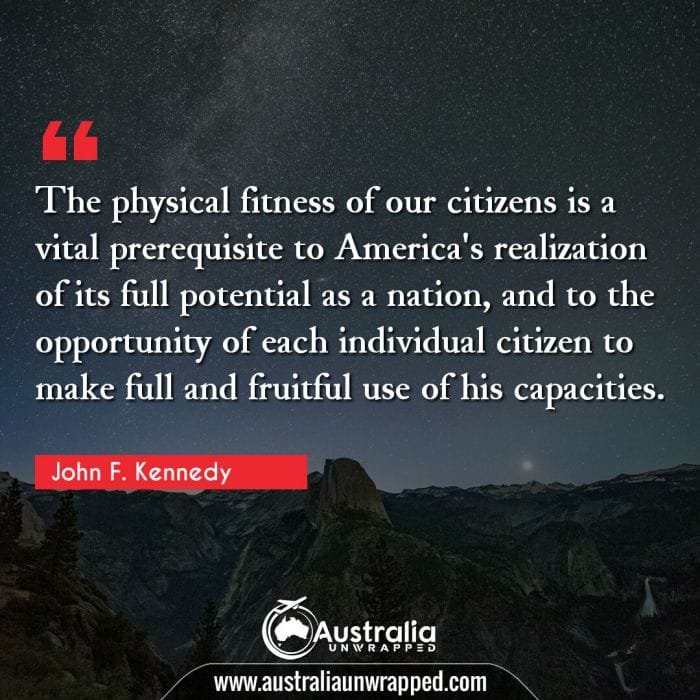 I know my Republican friends were glad to see my wife feeding an elephant in India. She gave him sugar and nuts. But of course the elephant wasn't satisfied.


John F. Kennedy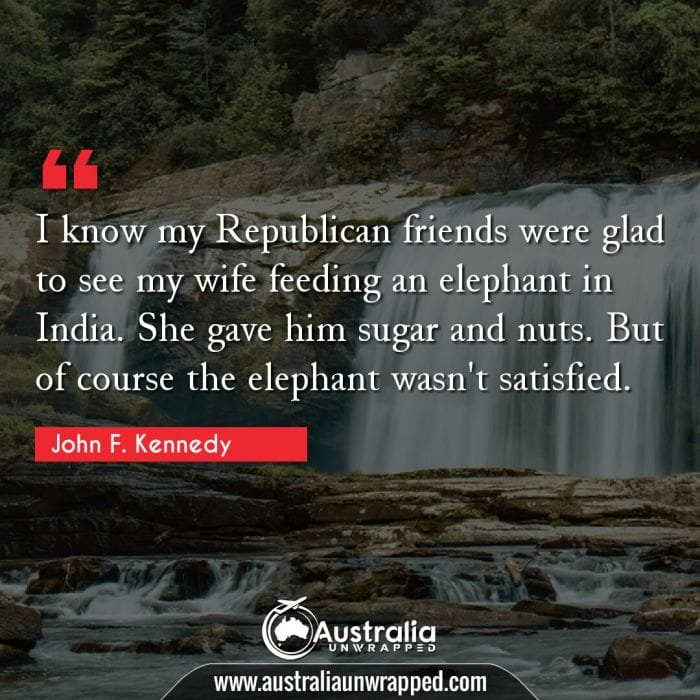 We are under exercised as a nation. We look instead of play. We ride instead of walk. Our existence deprives us of the minimum of physical activity essential for healthy living.


John F. Kennedy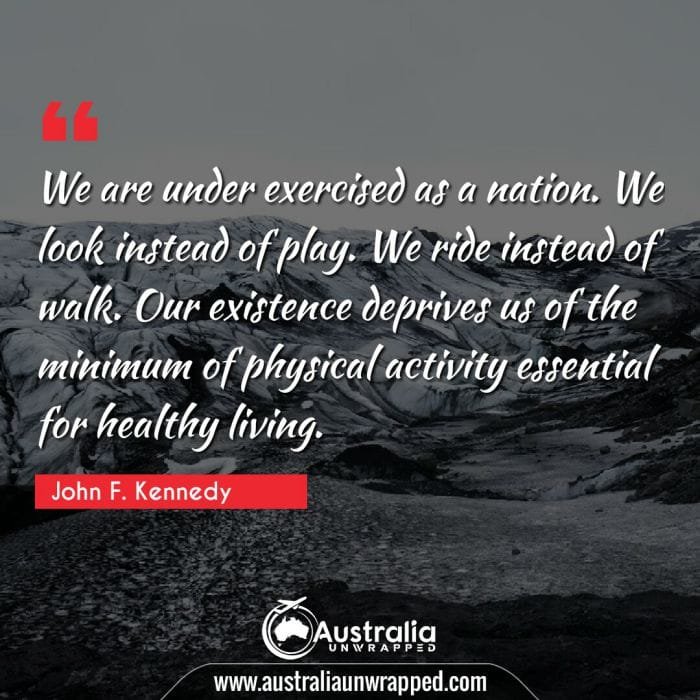 The time to repair the roof is when the sun is shining.


John F. Kennedy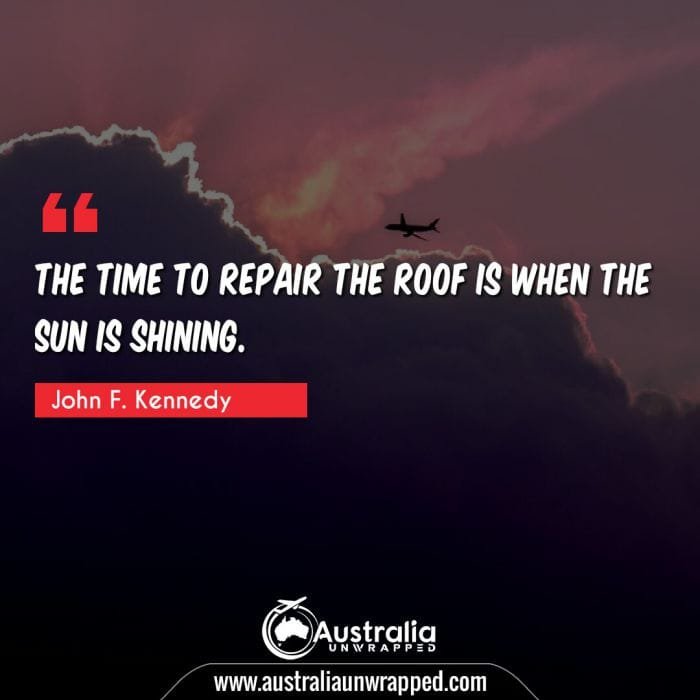 The greater our knowledge increases the more our ignorance unfolds.


John F. Kennedy
This is not the land of my birth, but it is the land for which I hold the greatest affection, and I certainly will come back in the springtime


John F. Kennedy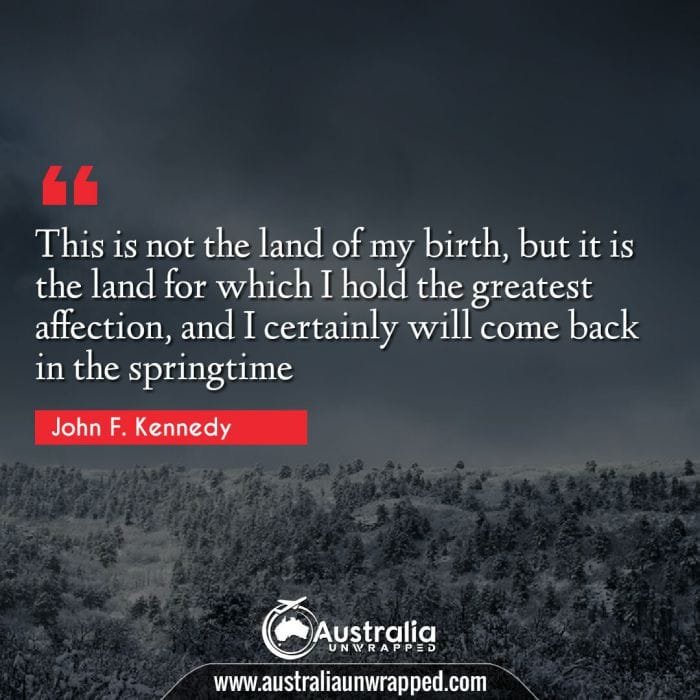 We need men who can dream of things that never were.


John F. Kennedy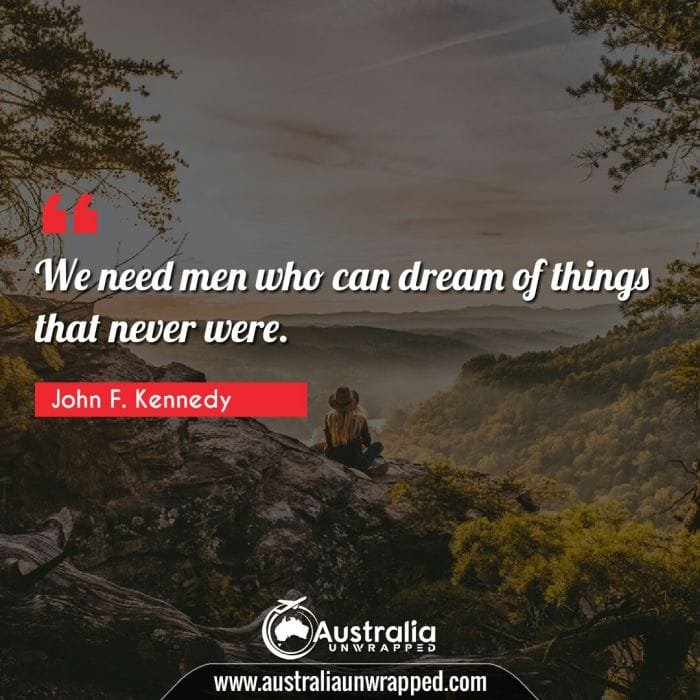 Politics is like football; if you see daylight, go through the hole.


John F. Kennedy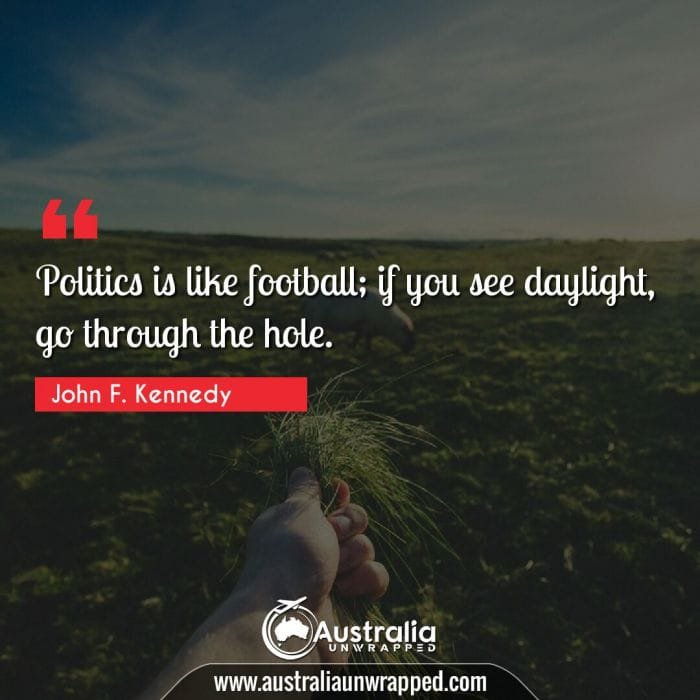 Khrushchev reminds me of the tiger hunter who has picked a place on the wall to hang the tiger's skin long before he has caught the tiger. This tiger has other ideas.

John F. Kennedy
Quote to Inspire by John F. Kennedy
Hope you enjoyed this beautiful collection of quotes by John F. Kennedy. Please pin your favourites or share via social media, Also we would love to hear your favourite quote in the comments section below. One life, get inspired and find your perfect quote.
More Famous Quotes