Barack Obama's Most Inspirational Quotes
A collection of beautiful and Inspirational Quotes by Barack Obama, this article we look at Barack Obama's most inspiring quotes. Quotes often give context; they can mean different things to different people, here you will find some of the best quotes by Barack Obama.
You can't let your failures define you. You have to let your failures teach you.

Barack Obama

When times get tough, we don't give up. We get up.


Barack Obama
When ignorant folks want to advertise their ignorance, you don't really have to do anything, you just let them talk.


Barack Obama
I'm a strong believer in strong encryption.


Barack Obama
Change is never easy, but always possible.


Barack Obama
If somebody is different from you, that's not something you criticize, that's something that you appreciate.


Barack Obama
Just because we have the best hammer does not mean that every problem is a nail.


Barack Obama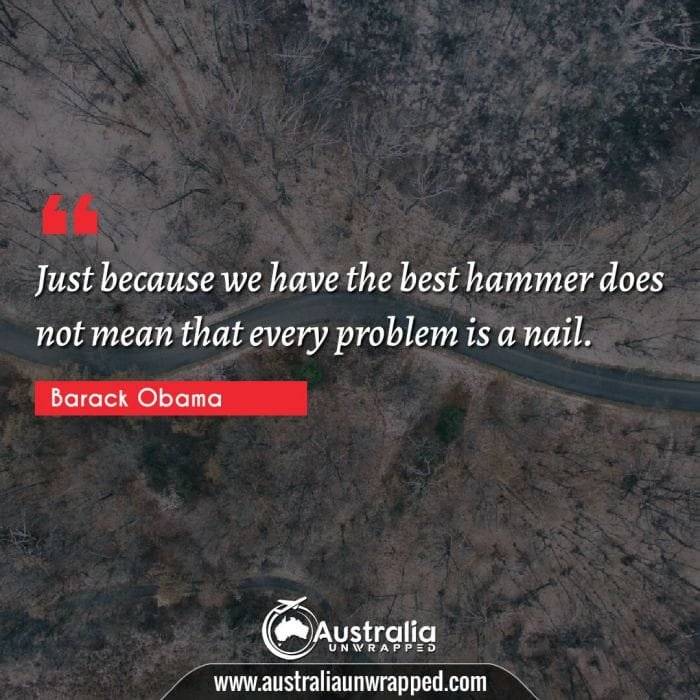 I don't care whether you're driving a hybrid or an SUV. If you're headed for a cliff, you have to change direction. That's what the American people called for in November, and that's what we intend to deliver.


Barack Obama
Our destiny is not written for us, but by us.


Barack Obama
Where you are right now doesn't have to determine where you'll end up.


Barack Obama
Learning to stand in somebody else's shoes, to see through their eyes, that's how peace begins. And it's up to you to make that happen. Empathy is a quality of character that can change the world.


Barack Obama
A change is brought about because ordinary people do extraordinary things.


Barack Obama
If you're a strong man, you should not feel threatened by strong women.


Barack Obama
The best judge of whether or not a country is going to develop is how it treats its women


Barack Obama
Find somebody to be successful for. Raise their hopes. Rise to their needs.


Barack Obama
Don't ever let anybody tell you that your efforts don't matter or that your voice doesn't count. Don't ever believe that you can't make a difference. You have.


Barack Obama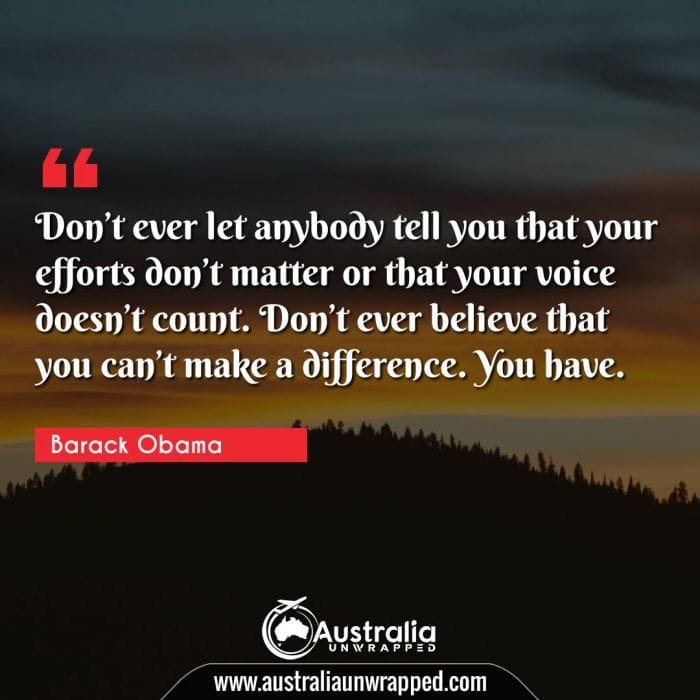 No one built this country on their own. This nation is great because we built it together.


Barack Obama
Don't just buy a new video game, make one. Don't just download the latest app, help design it. Don't just play on your phone, program it.


Barack Obama
It's not just enough to change the players. We've gotta change the game.


Barack Obama
When our interests and values are at stake, we have a responsibility to act.


Barack Obama
We as a country have to do some soul-searching.


Barack Obama
The future must not belong to those who bully women. It must be shaped by girls who go to school and those who stand for a world where our daughters can live their dreams just like our sons.


Barack Obama
We did not come to fear the future. We came here to shape it.


Barack Obama
I wish the country had fewer lawyers and more engineers.

Barack Obama
Quote to Inspire by Barack Obama
Hope you enjoyed this beautiful collection of quotes by Barack Obama. Please pin your favourites or share via social media, Also we would love to hear your favourite quote in the comments section below. One life, get inspired and find your perfect quote.
More Famous Quotes