Take a Moment but Keep Moving – Day 123
Max Ignatius Atlas Year Of Change Day 123
As I awoke to a beautiful morning today, I began to reflect on what the new day means to me. I love the feeling that, no matter what transpired yesterday, we all get a chance to make a fresh start. Mornings are ripe with potential, with expectation, with renewal, and basking in all of this feels remarkably human. I've been appreciating my mornings for a while now, but today I was able to find the right words to describe how I feel about them. All in all, the morning makes me want to really set out and claim the day.
Today I had a TON of housework that needed doing, so I was surprised when I was able to complete it all in a reasonable amount of time. I guess I was just really focused on putting forth a great effort, much like I do when I'm trying to get a good workout in. It definitely helps that I actually have the energy to get things done quickly, but my revamped mentality when it comes to chores (and all work in general) also deserves a lot of credit here. Even 10 minutes of hard work is worth much more than an entire day of lackluster effort.
Daily Image Year of Change Day 123 #YOC
I'm steadily becoming ever more confident in my physique.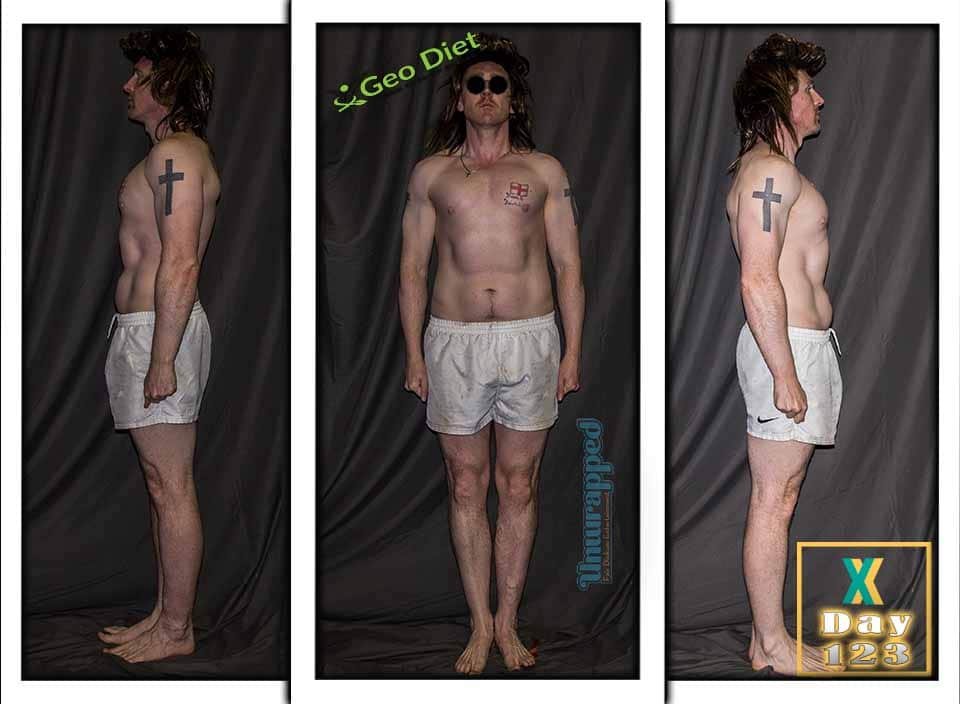 For tonight's dinner, I tried making another vegan meal, and thankfully I enjoyed it a lot more than the last one. No matter how you cut it, a vegan diet is simply healthier and more environmentally friendly, which aligns perfectly with what I'm trying to achieve with my lifestyle. Unfortunately, a vegan diet aligns very poorly with my food preferences! Incorporating a little bit of veganism into my diet will be a challenge, but I'm sure the results will be well worth it.

Also See: Ways to Stop Being Lazy and Unmotivated – Day 67
Geo Life Meal Plan for Day 123

I'm getting better and better at preparing veggies.
Daily Meal Plan Geo Lifestyle Day 108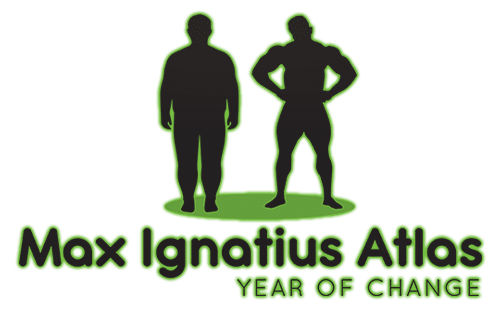 Daily Geo Lifestyle Planner Day 123
With all of my housework done, I'll be able to rest easy for a change,
Accountability Calendar
Hourly Update
00:00
Sleep
.30
–
01:00
Sleep
.30
–
02:00
Sleep
.30
Woke for pee
03:00
Sleep
.30
–
04:00
Sleep
.30
–
05:00
05:15 Wake
Clothes ready to go
.30
Light jog for 60 minutes
06:00
.30
Breakfast
Shower
07:00
Commute Listen to
guided part of the science of money
.30
Light exercise car park
08:00
Work
.30
–
09:00
Work
.30
–
10:00
Work
.30
–
11:00
Work
.30
–
12:00
Work
.30
–
13:00
Work
.30
–
14:00
Work
.30
–
15:00
Break
10 Minute walk after the meal
.30
Work
16:00
Work
.30
–
17:00
Work
.30
–
18:00
Work – Start Commute Home 17:45
.30
Quick wash
Change of clothes
Change bed linens
19:00
General duties in the home
.30
House work
20:00
Eat evening meal

.30
Played the card game Rummy
21:00
Start Blog for today
.30
Exercise
22:00
–
.30
Supper
Read about relaxation
23:00
Work on Motivational Speech
.30
Final blog checks and
house check + Packed lunch
24:00
Sleep
Daily Geo Lifestyle Planner Day 123
Also See: How to Make Money Doing Scriptwriting Gigs on Fiverr
Daily Exercise Planner Day 123 Geo Life Year of Change
It was pretty hot today, so I made sure to hydrate a lot during my workout.
Thursday Year of Change Routine
Quote of the Day
"It is our attitude at the beginning of a difficult task which, more than anything else, will affect its successful outcome." – William James
Wrap-Up
I'm glad that I had another successful day. Life just feels so much more fulfilling when you're able to improve each day, even if it's only something small.
Day 123 of the Year of Change Wrap Up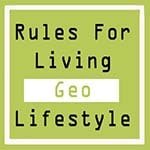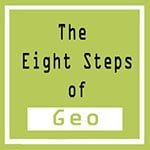 Tweet Me @maxatlasyoc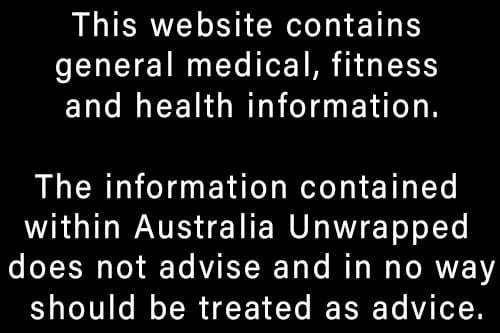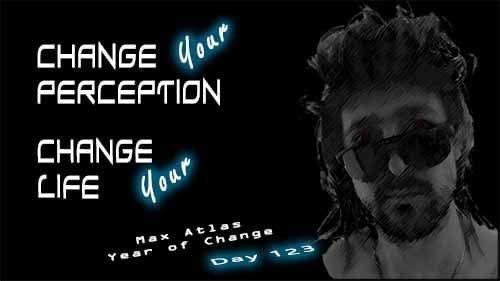 Also See: Secret Gems to do in Canberra